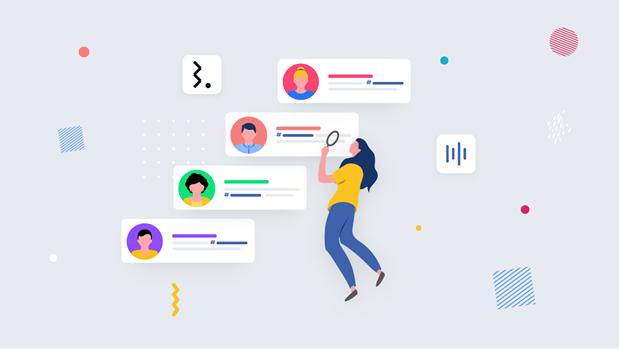 The internet is a new frontier. What's more formidable than playing in the world's digital playground? Social media has become a fundamental way of communication. If you're looking to create the next extensive marketing campaign, social media is the golden ticket that will make for a blue-ribbon winner. But before you start, it's worth considering how far your business can go with social media monitoring and what components you need to create your next successful campaign.
Many tools can be used to monitor and track keywords and hashtags on social media. These can be helpful in monitoring and understanding what's trending or the sentiment behind specific topics. Keeping abreast of conversations can also benefit business decisions if your company wants to expand or create. So, where does one begin? Here we will discuss social media monitoring, including what, why, and how you can use it to make your next campaign.
What is Social Media Monitoring?
Monitoring consists of listening to what's being said about your business, brand, or industry on social media. Ideally, you want to understand the sentiment behind conversations and how they relate to your brand. This can mean many different things in terms of monitoring and creating a successful campaign based on it. First, you want to identify which tools you want to use for this monitoring exercise.
Companies are trying to figure out how to maximize their efforts on social media. Monitoring is a wide variety of strategies and tactics for gathering data from online conversations. There are tools available to help you accomplish this. Consider the goals you have for your campaign before choosing a strategy.
Components of a Successful Monitoring Strategy
You may want to focus on gathering information, analyzing your online reputation, or even customizing a plan based on your business. These components may overlap with other categories. Determine ahead of time what you want to achieve. Set parameters for what you want to watch, keeping your objectives in mind.
There are no hard and fast rules. Some factors can help you make the most out of your campaign. Start by determining who is tweeting about your business or industry. Determine what's being said about your business that's positive and not so positive. Is negative sentiment about you reaching more people online? A successful social media campaign includes collaborating with your marketing team. While it's good to be self-sufficient regarding your blogs, videos, and other social media content, it's also essential to understand how the data can be used to create an effective campaign.
Tracking the Conversation After the Campaign is Create
Once you've created the campaign, continue monitoring the conversation. This is an integral part of the process and will help you determine whether your campaign was successful. Have you created a brand ambassador? Are your customers more likely to search for your company? What were the most vital components of your campaign that led to its success?
Netbase Quid
Netbase Quid offers you a host of different social media monitoring services. As an extension of the monitoring platform, you can add various social media sites and monitor conversations about your company. You can also get detailed information about the people involved in the conversations. This way, you can determine what kind of content resonates with your audience and whether you should continue to monitor those people's activities. The platform is also customizable. You can create custom monitoring lists, add hashtags, and set filters and alerts.
Social media monitoring can generate content, foster engagement, and expand your audience. Digital marketing has become a key component of today's business. Social media monitoring is an excellent place to start whether your company wants to generate leads or increase brand awareness.