Health
CBD Vs. THC: What's The Difference?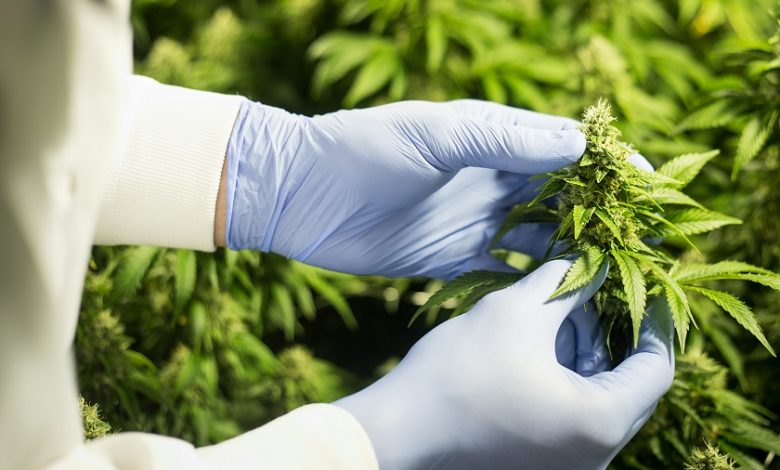 With the rise of cannabis and hemp-based products, it can be hard to keep up with the differences between CBD and THC. This article will take you through the various benefits of each compound and how they differ from one another. We'll go over why it's important to understand what the two main active ingredients in are, their effects on your body, and how you can use them to get the most out of your cannabis journey.
What is CBD?
CBD, or cannabidiol, is one of many cannabinoids found in the cannabis plant. Unlike its more famous cousin THC (tetrahydrocannabinol), CBD does not produce a psychoactive effect. That means it won't get you high.
CBD has been shown to have various health benefits, including reducing anxiety and inflammation. Some people use it to help manage chronic pain, while others take it for general wellness.
CBD is available in a variety of forms, including oils, tinctures, capsules, and edibles. It can also be inhaled using a vape pen or added to your favorite food or beverage.
What is THC?
THC is the main psychoactive compound in cannabis. It's what gets you "high." CBD, on the other hand, is not psychoactive. It won't get you high.
THC binds to cannabinoid receptors in your brain and alters your mood, perception, and cognition. CBD binds to these same receptors but doesn't produce the same effects. In fact, CBD can actually counteract some of the effects of THC.
The different effects that THC and CBD have on your body are due to their different interactions with the endocannabinoid system. This system regulates many important functions in your body, including pain, appetite, mood, memory, and inflammation.
THC produces its psychoactive effects by binding to cannabinoid receptors in the brain. CBD does not bind directly to these receptors but instead interacts with them indirectly. This is why CBD can counteract some of the effects of THC.
The Benefits of CBD vs. THC
CBD and THC are both cannabinoids found in the cannabis plant. They are similar in many ways, but they also have some key differences.
THC is the main psychoactive compound in cannabis. It is what gives users the "high" feeling. CBD, on the other hand, is non-psychoactive. It does not produce a high.
So, what are the benefits of CBD vs THC? Here are some key points:
CBD is known for its medicinal properties. It can be used to treat a variety of conditions, including pain, anxiety, and seizures. THC also has some medicinal properties, but it is not as well-known or researched as CBD.
CBD is non-psychoactive, while THC is psychoactive. This means that CBD will not produce a high, while THC will. This is an important distinction for those who want to use cannabis for medicinal purposes but don't want to experience a high.
CBD is legal in most parts of the world, while THC remains illegal in many countries. This makes CBD a more accessible option for those who want to use cannabinoids medicinally.
Overall, CBD appears to be the more beneficial cannabinoid when compared to THC. However, both compounds offer potential medical benefits and it's important to consult with a healthcare professional before using either one.
Conclusion
As you can see, CBD and THC are two very different compounds with distinct effects. While both have therapeutic potential, they also carry a variety of risks that must be carefully considered before use. It is important to remember that while they may affect individuals differently, the legality of each compound varies from state-to-state and country-to-country. Therefore, it is best to research your local laws prior to consuming either compound for medicinal or recreational purposes.