Digital Marketing
Which company is the best for blockchain-based application development?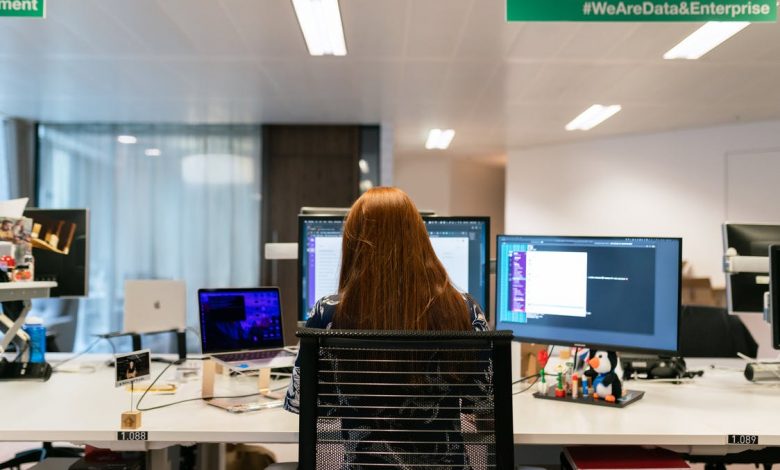 Digital transformations can be complex and require a large investment of time, money, and effort. They often impact an entire industry, creating new opportunities, and inspiring innovations. This results in increased efficiency and productivity across businesses operating in that industry. According to an estimate by the International Data Corporation (IDC), global spending on digital transformation technologies and services is expected to reach $6.8 trillion by 2023.
This type of transformation often involves outsourcing software development, a trend that is expected to grow as companies strive to achieve their digital transformation goals. Up until recently, organizations outsourced software development, mainly for financial benefits. However, times have changed, so have companies' business strategies! Today, the purpose behind outsourcing software development is accessing top engineering talent and innovative technologies, and not merely money making.
Blockchain-oriented software development: The implications
With blockchain technology entering the mainstream, more companies are seeking to have their software built on blockchain platforms.
The rise of the blockchain, much like the internet itself, offers individuals and companies the opportunity to see huge improvements in productivity. Blockchain can help improve the transactional process between individuals, companies and suppliers to create more scalable and efficient software solutions.
Blockchain is valuable because it provides security to any underlying data. This allows companies to considerably reduce expenses linked to trust and collaboration, which can get extremely costly for businesses.
What's interesting about software developed on blockchains is that their database is stored in multiple locations so that a hacker, or bad actor, can't modify it. Even if changes are made, they are immediately and easily detectable.
Let's now talk about the revolutionary role that blockchain technology plays in the field of software development-
Blockchain powered software are decentralized. This can open up new possibilities for businesses. It can also benefit them by allowing greater transparency, increased security and better traceability. Blockchain technology can transform most processes, regardless of industry or application.
Blockchain based software offer numerous opportunities to cut costs, streamline processes and increase safety. Hence, these software are attracting more attention than ever. In fact, the blockchain technology is now a catalyst for research and development even in software development companies that traditionally built centralized software.
Blockchain's impact is comparable to that of the Internet or the Web in its early days. However, the mere fact that blockchain technology holds promise doesn't guarantee that every blockchain based software program that will ever be built will have the same impact. How impactful a blockchain-based software turns out to be still depends on its makers.
The best company in the US for blockchain based software solutions
If you want a robust blockchain-based software, LeewayHertz is one of the most versatile and reliable companies to join hands with. It offers end-to-end Blockchain development and consulting services.
LeewayHertz's team is highly skilled at creating customized solutions for diverse industry niches. These include stablecoins and smart contracts in addition to wallet development, tokenization, and STO/IEO launches.
The company helps clients choose the best blockchain platform. The company's extensive knowledge in working with different blockchain platforms such as Stellar, Ethereum and Ripple, in addition to Hyperledger and Tezos, can help you build your project in the way you desire.
The company was a notable success in the development of COVID credential programs during the initial phases of the COVID-19 pandemic. Some of these include face mask detection systems and contactless attendance systems. Telemedicine apps were also created to reduce the risk of COVID.
The company excels with its technical expertise, innovative mindset, experience, and profound product knowledge. You can use their services to get impactful Blockchain-based software solutions for your business operations, regardless of your age as a business.
LeewayHertz is a bankable tech-player you can approach for many of your business needs.