Tech
How text to speech works well with modern AI technologies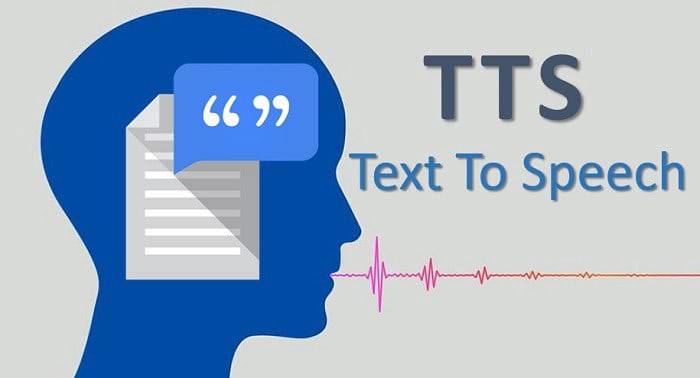 Whether the goal is to purchase a product or service or to engage in content creation, every end-user is a customer, and the quality of the customer experience is crucial. Website visitors, app, device, service, and machine users, online learners or teachers, and others are all examples of end-users. Text to speech enables business owners to cater to each user's unique needs and wishes regarding how they engage with the information. Text to speech software is a type of assistive technology that allows users to consume web content in a different way and enables written texts to be converted into the speech format. It makes the content audible, allowing it to be accessed by a larger number of users online. Here are some lists of how text to speech works well with modern AI technologies.
Multiple languages and accents:
Another great benefit of a good TTS text to speech is that it can speak in any language. You can select your preferred language, type the text, and then utilize the TTS feature to convert the text into a faster version with better pronunciation. Immigrants and visitors will be able to converse more effectively with natives and thrive in distant nations due to this. When you use TTS in your company, it covers a wide range of worldwide vocabulary, mostly English, Hindi, and Indian accents.
Offer Human-like voice quality:
Text-to-Speech allows programmers to produce synthetic human speech that sounds natural. Text-to-Speech audio data files can power apps or supplement media such as videos and audio recordings. Customers will enjoy a near-human voice experience with an Indian accent. TTS is suitable for any application that provides consumers with audio of human speech with an Indian accent. It lets you turn any string of characters, phrases, or sentences into the sound of a human saying the same thing.
Campaign customization:
If you are using a text to speech converter for hours on end, you will want it to be as fun as possible. Most text to speech software allows you to tweak elements like pitch, tone, and even the voice of the converter. Based on the type of service or product and nature of the campaign, customize the speech and voice modulation. The ability to vary the pitch and tone of the voice in a text to speech converter with human voices is a game-changer that improves everyone's experience.
Cost-effective:
Speech-to-Text API swiftly established itself as a cost-effective and business-friendly transcribing service. The audio transcription sector, which relies primarily on media and entertainment companies, is predicated on a cost, turnaround, and accuracy tradeoff that has been significantly disrupted by emerging AI-based services. Businesses will save money and time by using TTS systems quickly and with little maintenance. More flexible pricing alternatives allow for more openness in cost management.
Increase IVR options:
Incoming callers can attain information through a voice response system of pre-recorded commands without speaking to an agent. Through touch-tone keypad selection or speech recognition, they can use menu options to route their call to precise departments. When you integrate this to business will instantly add recorded voice to your existing IVR script, providing your callers with a variety of alternatives to pick from.
Voice quality:
People may now readily encounter text-to-speech (TTS) voices across a number of technologies, apps, and form factors thanks to the evolution of text-to-speech (TTS) voices. As a result, when evaluating TTS voices in your business, you can see for voices that control the pronunciation, volume, text emphasis, and speech rate according to the context words or sentences, yet are enjoyable to listen to for several minutes at a time.
Set reminders/alerts:
Customers expect your company to respond to them as quickly as possible. Provide reminders when converting text to speech. You can rapidly remind of important dates, opportunities, and events by sending automated appointments, due dates, and event reminders when you configure the text to speech in your business.
Move on with text to speech solution:
Text to speech has become highly essential in the commercial sector. When compared to other applications, the technology is useful because it can provide good applications for scaling your firm. With customers from a variety of industries, Knowlarity is the leading cloud communication provider in emerging markets. If your business requires a text to speech solution, Knowlarity is the way to go.