Tech
How to Build a Multi-vendor Marketplace Website in WordPress?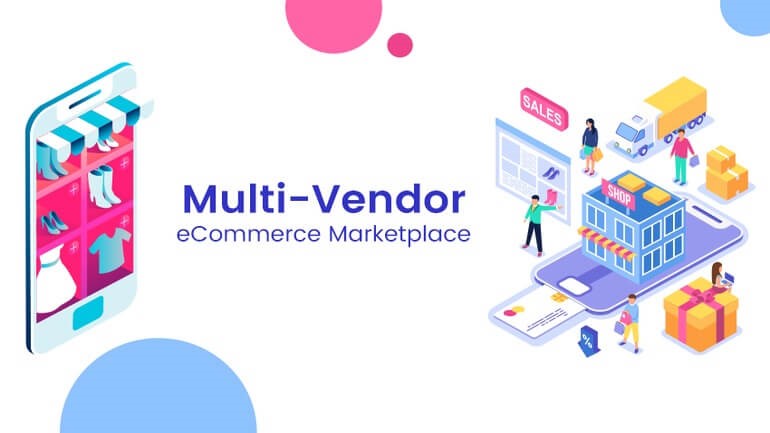 No one a decade ago would have guessed that they will create a multivendor marketplace website using WordPress.
E-commerce sales have made up around 10% of the total U.S. retail sales in the third quarter of 2018.

23 percent of online customers declare difficulty getting to a physical store is the major factor for choosing the online purchase. 
There are many options like building a multi-vendor marketplace platform for free of cost or at the most minimal cost. 
It's fascinating to earn more money with zero investment. Isn't it guys?
What is WordPress Multivendor marketplace?
WordPress is that the most extensively used content management system (CMS) used by people globally. More than 30% of the world's website runs in WordPress. Thanks to WordPress which has made it possible for many startups to initiate their online e-commerce marketplace.
 So, now you are going to learn how you are going to design a multivendor marketplace which has many sellers using WordPress easily.
How to build a product marketplace like Etsy on WordPress?
You can kick start your marketplace in less than 100USD( if you have no previous hosting for you!) with WordPress, Woocommerce and the main plugin called Dokan. It's important to note that other WordPress site builders you can be used to create marketplaces that are equally as important. This is especially true in regards to Elementor, that boasts a really powerful WooCommerce website builder.
Dokan:
Dokan offers the admin a frontend panel for both their users and the vendors. It comes with a free ecommerce ready theme. 
You can download Dokan for free from the WordPress plugin store.
Why choose Dokan Multivendor?
It provides you the store integrity by the most robust front end interface.

Each vendor can easily customize their storefront.

The setup guide makes it easy to launch.

Low maintenance and the sellers can manage everything from their dashboard.

It supports WPML, which means that it can translate more than 17+languages for customers worldwide.
Tools required for building a multivendor marketplace in WordPress:
· Domain name and hosting
· WordPress
· Woocommerce
· Dokan
Steps to create an online multivendor marketplace in WordPress:
1. Install and configure WordPress:
· Acquire your own domain name and hosting from your service provider
· Now, install WordPress on your server.
· If you could not configure WordPress, you can always land to their official website for any assistance.
2. Login to the backend:
· After successfully configuring WordPress on your respective server, you need to now access the backend to install and configure necessary plugins.
· For accessing the backend, go to the URL of the page and add /wp-admin at the end.
· It will take you to the login page of the back end.
· Log in with your personal credential and it will be redirected to the WordPress dashboard.
3. Install plugins for your marketplace:
Here, you will install the necessary plugins for your online marketplace.
· For this, you need to install Woocommerce Plugin from WordPress store.
· Download Woocommerce from 
· wp-admin -> Plugins ->Add New
· From the Addin plugin page, go to search option to search for woocommerce.
· It will display the Woocommerce plugin with an install now button.
· Click it and activate the plugin.
· To install Dokan, from the Addin plugin page, you need to again search for Dokan.
· Dokan Multivendor Marketplace will be displayed in the result.
· Click the install button and activate it.
4. Customize your marketplace and enable membership registration:
· You can view a menu called Dokan.
· The Dashboard shows an overview of your online multi-vendor marketplace.
· You can find various subsection menu which provides you options to customize.
· After customizing, you need to enable membership registration to start adding vendors to your marketplace.
· For this go to wp-admin -> Settings -> General ->
· Enable the Membership anyone can register checkbox.
5. Adding New vendor:
· To view the front end page of a vendor, initially, you need to add a vendor user. 
· To add a new vendor to your online multivenor marketplace, go to,
· wp-admin -> Users -> AddNew.
· Complete filling the form with the details and select the role as a vendor and click save button.
· Now, your vendor will be successfully created.
· for viewing the vendor store page, add /store/vendor to the last part of your URL.
Hurray! you have now successfully installed Dokan and set up a vendor page. You can not use all the features and customize according to your choice. 
Features of Dokan Multivendor marketplace
How this Dokan can solve the woocommerce problem? let us realize a number of its features which makes the marketplace richer to draw in the purchasers.
     1. Allows multiple product types:
Dokan allows multiple product types to be added by the vendors in the marketplace to sell. 
     2. User-friendly design:
Dokan has a user-friendly and rich front end dashboard which allows the customers an awesome experience to manage inventories, sales, discounts, orders, etc.
     3.Order Management:
c Dokan is mobile friendly. 
        4. Global Shipping:
With Dokan, vendors can freely set global shipping for each store to make them hassle free from the calculation of the shipping rates through the front end dashboard. 
      5. Manages
Dokan Plugin allows the vendors to manage SEO for their store page to promote their store to have visibility in search engines. 
       6. Integrating social media
To facilitate the vendors to increase their sales, Dokan provided vendors the option to add their social media handles like Facebook, Twitter, etc into their store profile.
Read More: Search Engine Optimization and Digital Marketing Service in 2021
Summing up
I hope this article has shed you some light on how to build a multi vendor marketplace software. Zielcommerce technologies have a hand full of experienced professional to reach if you have any trouble to start creating your marketplace in WordPress. Contact us and generate more ROI.