Health
Top Hospitals For Orthopaedic Surgery In Lahore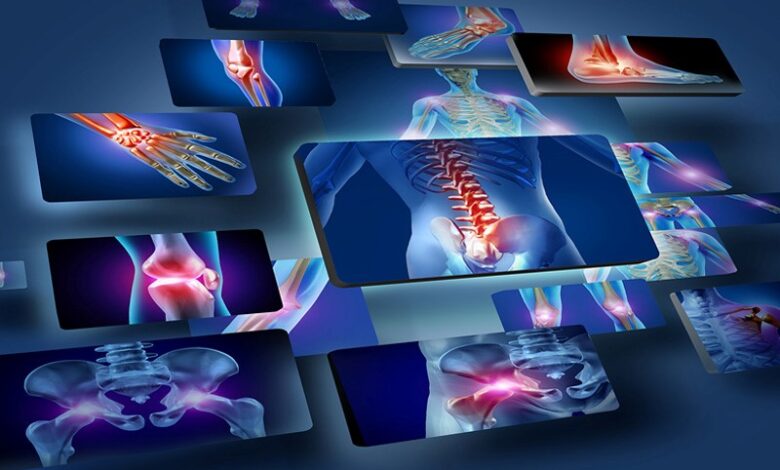 Are you suffering from orthopedic issues? Do you feel pain in your joints very often? Are you searching for the best orthopedic surgery in Lahore? Then we are at all times available to help you. However, first, let's start with the importance of the orthopedic consultation for joint pain and replacement problems. If you feel pain in your knee joints while walking or performing day-to-day activities or your feel pain in your hand or wrist joints, you must consult an orthopedic doctor to know its root cause. However, if you accidentally got any injury due to sports, accidents, or fell from a specific height, then you must rush to a specialist surgeon for sports injuries as these surgeons are certified in treating worst and critical injuries which need special care, techniques, and experience to treat than some casual orthopedic problems.
Consultation is the only way to get rid of your illness, pain, and frustration due to the disturbance created by the joints or bone issues. Suppose you don't pay attention to these issues and keep them ignoring then they can cause major problems and drag you towards a surgical procedure. To know the best hospitals which have gained specialty and recognition in doing complex but successful orthopedic surgeries. We have done our research and bring the top hospitals for orthopedic surgeries in Lahore for your convenience and ease to find the best one.
Ghurki Trust & Teaching Hospital
One of the most famous hospital for sports and orthopedic injuries is Ghurki trust and teaching hospital Lahore. A separate department is made inside the hospital, which deals with all the orthopedic issues and performs surgeries of the injured and broken bones or replacement of joints. The department has the best panel of orthopedic physicians and surgeons having experience in orthopedic surgical procedures. Some doctors from other famous hospitals are also available on call here when there is a need for a doctor in emergencies. The hospital has all the necessary equipment and labs having embedded with advanced technology to cure the patients.
National hospital and Medical Centre
National hospital and Medical Centre Lahore are also a well-known hospital in the field of treating orthopedic issues and surgeries. The national hospital is a general hospital and has different departments that are treating different diseases and issues. Similarly, the hospital has a separate orthopedic department equipped with advanced labs, x-ray machines and other tools. The department has one of the best surgeons for sports injuries, specialized surgeons for joint replacement, and general orthopedic physicians treating thousands of patients successfully. To find the best orthopedic surgeons in Lahore, you can go to the national hospital without any confusion.
KKT Orthopedic & Spine Center
A special hospital which only deals with the problems related to bones, joints and spine is KKT orthopaedic & spine Centre. A specialized panel of doctors is available for different bones, joints and different types of injuries. As the hospital is specially made for the orthopaedic and spine patients, all the doctors' panel majorly contains doctors specialized for bone and joint treatments rest are general physicians and medical doctors. The physician first checks the patients and after having a complete check-up and lab tests, they refer the case to the surgeon after realizing that the patients need surgical procedure. The hospital contains advanced labs for tests and procedures, advanced machinery and latest tools and theatres for performing high tech surgeries. The hospital is famous in Lahore and has a good reputation and recognition in all over Punjab.
Haq orthopaedic hospital
Like KKT Orthopaedic and spine centre, Haq orthopaedic hospital is one more addition to the most famous and certified orthopaedic hospitals. Haq hospital is specially made for the orthopaedic treatments only. People come from far areas to get the treatment from this hospital due to their friendly environment and staff, expert doctors and surgeons and advanced machines. The hospital serves all kind of patients having any type of problem-related to bones and joints. The surgeons are counted in the most senior and expert surgeons for sports injuries, accidental and casual injuries too. Haq orthopaedic hospital is getting famous day-by-day with the record of successful joint and hip replacement surgeries in Pakistan.
Dotors Hospital Lahore
Doctor hospital is a very famous name in serving patients with all the right medication and procedures which they need. The hospital is counted in one of the top-notch hospitals of Lahore having the best and specialized doctors in Lahore. Orthopaedic Section of the hospital has a group of best doctors and surgeons who are specialized in treating injured bones with expert hands. The hospital has special operation theatres and the latest equipment to perform. Critical surgeries of bones and joints repairing and replacement. 
Jinnah Hospital Lahore
Jinnah hospital is also a well-known hospital situated at the heart of Lahore. The hospital is recognized with its services since a very long time. And serving thousands of patients with different diseases successfully. The orthopaedic department is separate from other departments in the hospitals. The department is very much organized and have good staff. specialized doctors and experienced technicians. Jinnah hospital has many successful orthopaedic surgeries on their records. Hospital is known as one of the leading hospitals in Pakistan, especially in Punjab. Patients come here from all over Punjab for their treatments. Certified surgeries for sports injuries are also available at the hospital panel.
Conclusion
Every one of us must know some good hospitals or best orthopaedic surgeons in Lahore or any other city; even there is no need for them. In an average person's life, each of us may need an orthopedic physician or surgeon once in our lives so it's better than you are prepared before the time and have done complete research on good doctors. We made it easy for you and with the help of the knowledge about popular and good service. Hospitals you can choose the one which suits you the best or near to your area.