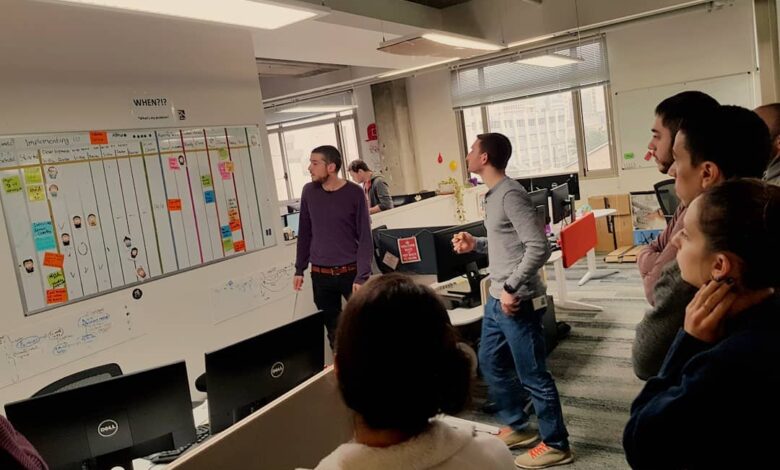 In this article, we will be providing information on the Professional Scrum Master Training, a comprehensive course being offered on the Zeolearn learning platform.
I. WHY BECOME A PROFESSIONAL SCRUM MASTER™?
A Scrum Master of an organization is the line-of-life of Agile project that works primarily towards removing obstacles and aiding in the processes of the team. The Scrum Master works with the team and the Product Owner who makes sure that the principles and practices of Scrum are being followed.
The role of Scrum Master is gaining popularity since past few years because of its high value and is quite in demand through diverse industries. This role has been listed amidst the most top 10 promising jobs on the LinkedIn.
This Professional Scrum Master™ comprehensive course is a credential which is being offered by Scrum.org™. The course aims to offer you the knowledge which will reflect your competency of using and implementing Scrum and complete understanding of the dynamics of Scrum team. This training program would be a complete package in a sense that besides helping the attendees in achieving the professional certification, we aim to provide practical training as well that is required in the effective implementation of Scrum framework and its application across firm.
In this training course, you'll get equipped with all the design aspects involved in Scrum Implementation, conflict resolution, team dynamics, improved planning, and team motivation among other aspects as well.
Through this Scrum Master™ certification, you officially become the professional in the Scrum basics and also develop a firm foundational knowledge. Interactive classes are the added advantages that facilitate you in understanding the mechanics and techniques to have better grip on the course.
So, join this course and experience officially what it needs to be a Servant-leader using Scrum practices. Learn ways to collaborate with teams and individuals and improve the real world decision making process. The Professional Scrum Master Training program will surely provide you a foothold in order to explore further necessary programs and expanding on your capabilities.
II. BENEFITS THAT YOU WILL EARN FROM PSM CERTIFICATION
Organizational benefits
Develop Strengthen your fundamental understanding of Scrum use across the firm
You get to gain added abilities to analyze a project from diverse perspectives
You learn to create a pleasant work environment that always nurtures innovation
Develop high-valued customer centric products
Career benefits
Get equipped with the up-to date developments in Scrum framework
Develop an Agile mindset for the benefit of firm and get set for implementation of Agile to projects
Explore further career opportunities with Scrum and Agile skills and apply newly developed approaches for conflict resolution
Certified Scrum Masters will have an advantage to demand higher salary than your non-certified peers.
III. SKILLS THAT YOU WILL GAIN IN THE PSM WORKSHOP
Get equipped in Scrum Foundations while we offer you with interactive introductory sessions on Scrum basics and benefits of Scrum framework.
Learn about Product Increment which is the final stage at which the entire process goes consistent with the set goals in the beginning
Learn all the involved techniques in executing Scum which is required to run a Scrum project at workplace
Learn to collaborate with teams and stakeholders and try to bring a behavioral shift in the Scrum team and individuals you work with.
Adopt Scrum and implement it across the firm so that it grows exponentially.
Understand the Scrum Master Role in detail and the servant leadership concept
IV. FINAL REMARKS
There are no as such pre-requirements to take up the Professional Scrum Master™ course. However, for essential understanding purposes, having a basic idea of Scrum and Agile would be beneficial and for this the Agile and Scrum Foundation on Zeolearn will indeed be a great start.