Business
How to Choose the Right Skincare Products for Your Skin Type?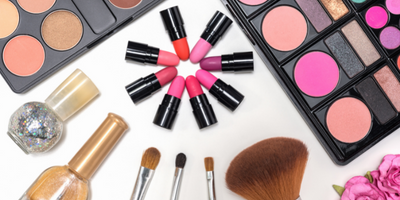 Having smooth textured, and glowing skin is everybody's dream. However, to achieve such skin is not a piece of cake. You must have a strict skincare routine with the right products.
But how do you know which skincare product is right for your skin type?
Well, that is what we shall discuss here. Once you know your skin type, you can get wholesale skin care products to save some bucks. Let's check the following information to know which products we should use to get flawless skin:
Know Your Skin Type First
You should know what kind of skin you have before anything else. Many women complain that their skincare routine has stopped working. Well, that happens when your skin type changes. Yes, that can happen due to aging, hormonal, environmental, or health factors. So, you must check your skin type for any change every once in a while.
There are five main categories of skin types:
Normal
Oily
Dry
Combination (oily and dry)
Sensitive
Your choice of skincare products completely depends on your skin type. Let's check which skincare products are crucial for a particular skin type.
Normal
Having a normal skin type is a blessing, but only if you keep it clean. To keep normal skin healthy, it is essential that you select a gentle cleanser. You should exfoliate once or twice a week with a product with natural ingredients instead of microbeads. Moisturizing your skin is vital regardless of your skin type.
Oily
People with oily skin have to fight acne all their lives. However, the plus side of having an oily skin type is less likely to have wrinkles and fine lines. That is because the oil keeps the skin moist all the time. If you have oily skin, go for a hydroxyl acid complex product to help reduce acne.
Dry
Having dry and flaky skin is quite uncomfortable. You should only select the skin care products that can keep your skin hydrated. Choosing an ointment or skin cream-type moisturizer will keep your skin from getting dry. You should also buy products that contain olive or jojoba oil, shea butter, lanolin, mineral oil, or glycerin.
Combination (Oily and Dry)
Choosing the right skincare products for a combination skin might be the most difficult task. You should go for products that can balance your skin. A gel or liquid moisturizer works best on combination skin types. Also, you can choose a toner to help clean your T-zone.
Sensitive
Caring for sensitive skin types is critical. You should go for skincare products that will not dry, irritate or break out your skin. An ultra-gentle, sulfate-free and hydrating cleansers are the best friends of sensitive skin.
Tips to Select the Right Skincare Products for Your Skin Type
The following tips will help you select perfect skincare products for your specific skin type:
Do Not Buy into the Hype
You should never select a skin care product because of its attractive packaging, amazing advertisement, or popularity. If you want to buy a skincare product on a friend's recommendation, then do not just see how amazing their skin looks. You should also know their skin type to make a better decision about that product.
Pay Attention to the Ingredients and Expiry Date
You should always pay special attention to the ingredients and the expiration date before selecting any skincare product. Check the following list to know which ingredient you should choose and which one to avoid:
Ingredients to Seek
Glycerin
Ceramides and hyaluronic acid
L-Ascorbic acid (Vitamin C)
Tocopherol (Vitamin E)
Retinol
Niacin amide (Vitamin B3)
Ingredients to Avoid
Fragrance/ perfume
Parabens
Sulfates
Formaldehyde and formaldehyde releasers
Natural Does Not Always Mean Better
Natural ingredients in a skincare product do not always work for your skin. Organic beauty products are great but choosing them is not always the safest way for your skin. You should also know that many times, putting natural or organic on a skincare product's label is merely a marketing trick. It is also possible that a product labeled Organic may only have one or two of the natural ingredients.
Always Do a Patch Test
Do not buy a skincare product without a patch test whenever you go to the store to buy a skincare product. A patch test will give you a pretty good idea about the effectiveness of that product. If the product irritates your skin or clogs your pores, then you should simply avoid it.
Set A Strict Skincare Routine
Setting and following a strict skincare routine is the key to get a silky-smooth skin texture. You can only benefit from the right skincare products if you use them regularly and properly. Even if you are super busy, you should not forget about the basic skincare routine steps given below:
Your skin with a gentle and mild cleanser daily. (Especially before sleeping)
Keeping your skin
At all times will slow your aging process.
Never forget to
Your skin from the harmful rays of the sun and the extreme humidity.
Your skin with a product that addresses your skin's main problem (discoloration, acne, anti-aging).
We hope that the tips mentioned above will help you select the right skincare products for your skin type. If you would like to know more about skin care centres head over to Victorian Dermal Group.