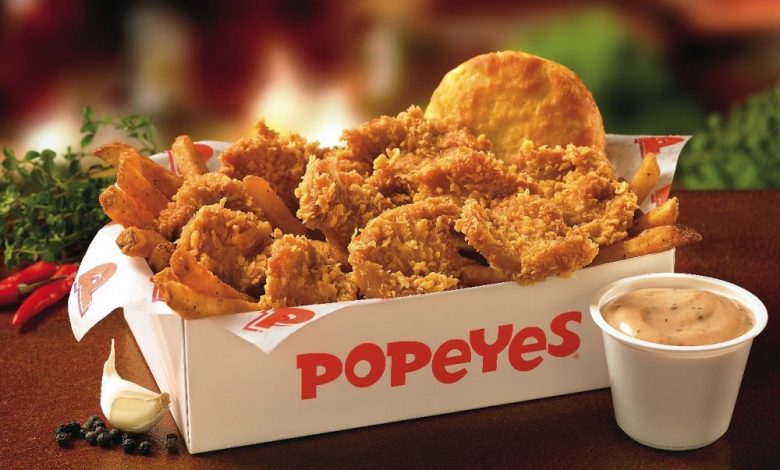 When you're at Popeyes, there are 2 orders that seem almost automatic for everyone. First, you get the chicken in whatever form you want.
For most people, that means going with the chicken sandwich. It's not for nothing that this is a chicken sandwich that's considered legendary in the fast-food industry. When it first came out, social media users flooded the Internet with posts saying that it was the best chicken sandwich ever.
And when it disappeared from the Popeyes menu, those same social media channels were inundated with howling posts of rage and grief.
Mind you, the Popeyes chicken sandwich shortage lasted only for 2 months. And lines formed when it came back.
Still, you can always fall back on the reliable Popeyes chicken, sans the brioche buns of the sandwich. After all, you still get the chicken in the sandwich, and it's the same chicken that established the Popeyes reputation way back in the 1980s.
The next order will have to be the biscuits. Call it a side order, call it dessert, or call it a meal on its own. But just get it. This buttery concoction of buttermilk goodness completes every Popeyes meal. If there's ever a fast-food bible, one of the commandments would be Thou shalt not enter a Popeyes without getting the biscuit.
Going to Popeyes without getting the biscuit is like buying a sports car when you don't even drive. Even if you have a chauffeur, the whole thing doesn't make sense.
But you still need a side order, aside from the biscuit. And if you're not sure of what to get, just try any of the items on this list.
Red Beans and Rice
This is one of the traditional dishes of Louisiana, and you should try to include it with your Popeyes meal to get the full Louisiana cuisine experience. Sure, you can find it in lots of restaurants in New Orleans, and plenty of folks there cook it at home. And you may also find this in some restaurants that specialize in Louisiana fare.
But you don't find it much in any other fast-food joints. And McDonald's isn't expected to release its version anytime soon. Try it and you'll find that the red beans with seasoned rice just go nicely with the chicken.
Mashed Potatoes with Cajun Gravy
Yes, chicken with mashed potatoes and gravy is a classic pairing, and you can do the same thing when you're at KFC. It's not as if the mashed potatoes will be too different.
But with Popeyes, the gravy is what sets this order apart. It'll make you wish that you can buy this gravy at the supermarket, so you can enjoy at it at home.
It's not available at grocery stores, however, so you will just have to go to Popeyes to enjoy it. Just be careful if you're watching your diet, since the gravy might encourage you to order more of the mashed potatoes just so you can savor the great gravy.
Coleslaw
Lots of health experts say that you should replace the biscuits with the coleslaw, just to make the meal a lot healthier for you. But that's no good when you're all about enjoying the Popeyes dining experience. No biscuit? You may as well not go to Popeyes at all.
But you can always order the coleslaw, to go with your chicken and biscuits. That way, you order some healthy food that your doctor can approve of. You should get vitamins and minerals from all those greens. They may also help make you feel full, so that you don't end up eating too much chicken and too many biscuits (if that's possible).
Cinnamon Apple Pie
Yes, it's a dessert. And admittedly, it doesn't really look all that special. The apple pie costs $1.58 and it doesn't seem like a big deal.
That attitude doesn't last until you get a bite out of the pie. Then you'll realize why so many people consider it as one of the best apple pies in the entire fast-food industry. The crust is nice and warm, and it's delightfully crunchy. It won't get squishy even if you wait for it to cool off.
Inside, you have apples that taste fresh, which isn't always the case with fast-food apple pies. And then you have lots of sugar and cinnamon in the crust and filling, with the balance of the sugar and cinnamon just right. Once you've had your fill of the Popeyes chicken and biscuits, this pie just ends the meal right.
Final Words
Sure, they also have fries at Popeyes. They have mac and cheese too. But the items on this list are quite unique, so you may as well order them. That way, you truly get the full Popeyes experience.