Health
Do's And Don'ts of Invisalign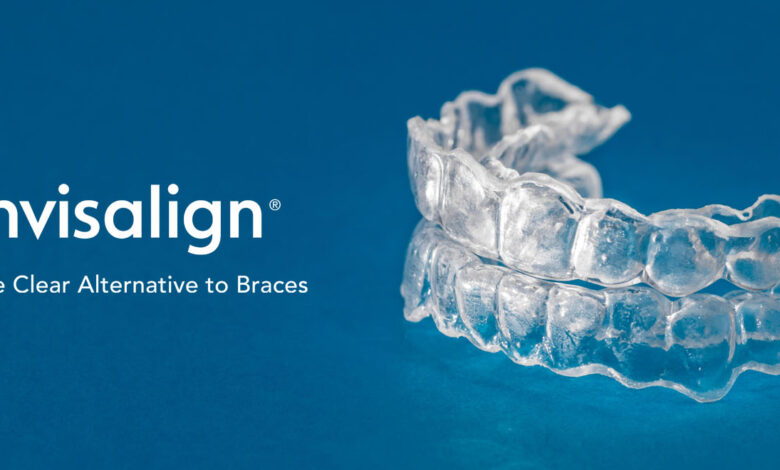 If you are undergoing Invisalign treatment or are about to start an Invisalign treatment to correct your orthodontic issues, it is important to know how to get the most out of your treatment to ensure you achieve your desired result.
You need to know certain Invisalign tricks and tips. There are things you should do and others you should avoid for your treatment to go as planned.
Do's of Invisalign
Here are certain things you should do during your Invisalign treatment.
Soak your Invisalign aligners a minimum of once a day
If you want your Invisalign aligners to continue looking good and prevent a foul-smell, you have to soak them at least once daily. You can soak the aligners in denture cleaners or Invisalign cleaning crystals. After you soak the aligners, use a toothbrush to remove plaques and food particles on the aligners.
Ensure you use a different toothbrush from the one you use for your teeth. After brushing your aligners, rinse them in warm water before you wear them. This will ensure that no food particle remains on your aligner to cause cavities to your teeth and prevents your aligners from having an odour.
Floss and brush your teeth before wearing the aligners
You need clean teeth and gums during your Invisalign treatment to avoid having a dental issue which defeats the purpose of having better-looking teeth. Regular flossing and brushing are important to keep your teeth strong and clean.
Whenever you take out your Invisalign aligners, ensure your clean your teeth. If you re-insert your aligners without cleaning your teeth, the food particles on your teeth will get trapped between the Invisalign aligners and your teeth. This will create a breeding ground for different bacteria, leading to different dental problems.
If you love eating a lot of snacks between meals, you may want to change the habit to eating meals in larger portions three times daily because Invisalign works best when you wear the aligners for up to 20 – 22 hours daily.
If you want to snack often, you will take out your aligners more, which reduces the number of hours you have your aligners in your mouth, so you should consider cutting out snacks during your Invisalign treatment.
For those who want to lose weight, this is an added advantage because they do not have the time to take out the aligners as taking out the aligners reduces the effectiveness of Invisalign treatment.
If you take a lot of coffee between meals, you may have to cut down on your coffee intake during your Invisalign treatment. While wearing your aligners, you can only drink water. Taking coffee while you have aligners in your mouth will stain the aligners, and this makes your aligners more visible, defeating the aim of a discrete treatment that Invisalign offers.
Taking out the aligners often to take a cup of coffee may not be a better alternative because removing your aligners often may increase your treatment time and make the aligners less effective. The best option may be to reduce your coffee intake.
Don'ts of Invisalign
Here are things you shouldn't do while using Invisalign aligners to get the best out of your treatment.
Do not leave your aligner trays in the open
Leaving your Invisalign aligner trays out in the open exposes them to bacteria in the air, so ensure that you store them in an Invisalign case whenever you take your aligners out. Asides from exposure to bacteria, leaving your aligners in the open increases the chances of your aligners getting lost or damaged.
Your aligners case needs to be with you at all times, even when travelling in case you want to remove your aligners. If you leave your Invisalign aligner trays out in the open, ensure you soak and rinse them before you wear them again.
Do not clean the aligners with scented or coloured soaps
Cleaning Invisalign aligners is best with a denture cleaner or Invisalign cleaning crystal. If you use a scented or coloured soap or toothpaste, it will leave residues on the aligner trays, making them change colour over time. Using a scented soap will also leave your aligners with an unpleasant taste
To smoke during your Invisalign treatment, you need to take out your aligners, and this means that you would not wear your aligners for the recommended 20 – 22 hours daily. The hours you have to take out your aligners daily will only be sufficient to eat, clean your teeth and your aligners.
Smoking during your Invisalign treatment will leave you with discoloured aligners, so you may need to consider quitting smoking to have a successful Invisalign treatment.
Do not Forget to Switch your Invisalign Aligner Trays
Ensure you always switch your aligners at the recommended time to avoid disruption to your treatment plan. If you want to travel, ensure you have the next set of aligners with you. This will prevent relapse and starting over your treatment.
Read More: Is Invisalign Costly When Compared to Other Treatment Options
With these tips, you will get the most out of your Invisalign treatment, and your treatment will go as planned. Ensure you get an experienced Invisalign provider for your treatment.
If you need Invisalign in London from an experienced Invisalign provider, contact Chatfield Dental Braces on 020 7183 4041 to schedule an appointment today.