Health
All About Compression Socks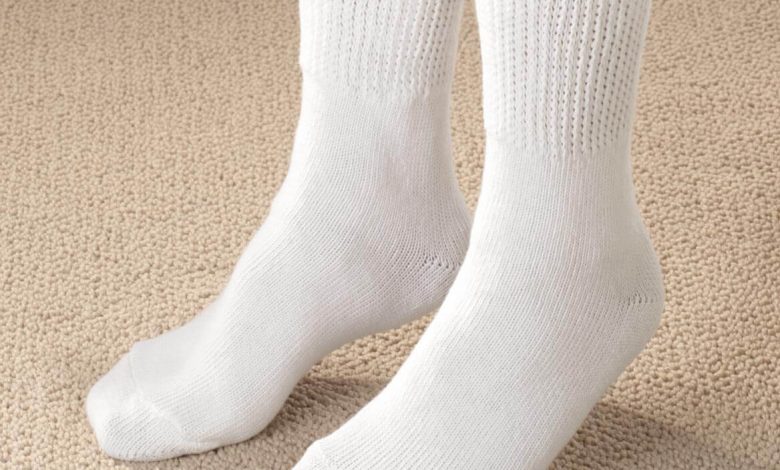 If you have diabetes, you already know the significance of wearing socks and protecting your feet. Compression socks may be something you've heard about and are curious about. You may be thinking, "How do compression socks work?" The article will explain what compression is and why it's beneficial for diabetes to wear diabetic compression socks.
To understand how compression works, you must first understand what it is.
Compression aids in improved circulation, which improves your overall health. As your heart pumps blood throughout your body, it returns to your heart, and the cycle begins again. Blood returns to the heart from the legs and feet after traveling down through the body against gravity.
Compression applies pressure to specific body areas to encourage blood flow to the heart. Cold feet, varicose veins, and more severe circulatory issues are all symptoms of inadequate circulation. You may alleviate and avoid these symptoms by boosting your circulation via compression. Make sure that the compression you purchase is medical-grade so that you receive the most advantages out of it. Graduated compression socks begin at the ankle and progressively diminish in compression as they go up the leg. This improves blood flow to your heart, making you feel more energized. Relieving tired and aching legs, pain in the lower legs, and preventing varicose and spider vein disease are other benefits of better circulation.
With diabetes, how does compression aid?
You may notice some prevalent symptoms in people with type 2 diabetes. Diabetic neuropathy, one such sign, causes numbness and tingling in the extremities. Your nerves and blood vessels have been damaged, causing this. Your feet will be unable to feel heat, cold, discomfort, or blisters as a result of this. A cut or sore may rapidly get infected in people with diabetes, posing a significant health hazard. In addition to protecting your feet, compression socks may also improve leg health. Non-irritating seams are used in diabetic compression socks to avoid blisters.
Additionally, they aid in speeding up the healing process of wounds and sores by increasing circulation in the feet and legs. Several diabetic socks are constructed with antibacterial or moisture-wicking fabrics, which keep your feet dry and eradicate germs. For people with diabetes, socks with these additional properties are highly beneficial.
Poor blood flow is another typical sign of diabetes. It's prevalent for persons with type 2 diabetes to have impaired circulation, leading to illnesses such as venous insufficiency, Deep Vein Thrombosis, and more. A cut or sore could take longer to heal if you have poor circulation. For people with diabetes, this may be a life-threatening issue. People with diabetes are also more likely to suffer from DVT. Dehydration may occur when blood sugar levels are too high. A deep vein thrombosis (DVT) may result from dehydration, which can be pretty dangerous. Compression socks may help prevent deep vein thrombosis (DVT) because they open the valves in your legs, allowing greater blood flow. The compression aids in preventing any other venous problems, as well.
Swelling in the feet and legs of certain diabetic patients is caused by a lack of blood flow. Wearing Compression stockings socks and stockings all day will keep your feet and legs feeling fresh and invigorated all day long.
People with diabetes: Which Compression Is Best?
People with diabetes should be aware of the risks of using diabetic compression socks. Before using compression socks, be sure to contact your doctor. For diabetes patients, diabetic socks are made with a looser fit. Naturally, compression garments fit snugly, and the tighter they are, the more compression they have.
When determining whether or not to wear compression, it is necessary to consider your health. If you can wear compression, you should limit your pressure to no more than 15-20 millimeters of mercury. An mmHg is a unit of measurement for the amount of compression or compression level. There will be more significant compression and a tighter fit if the level is high. A doctor's prescription is required for anything more than 15-20mmHg in dosage. In the case of diabetics, it may be better to keep to a modest compression level of 8-15 or 12-15.