Business
Why People Lose Money in the Stock Market?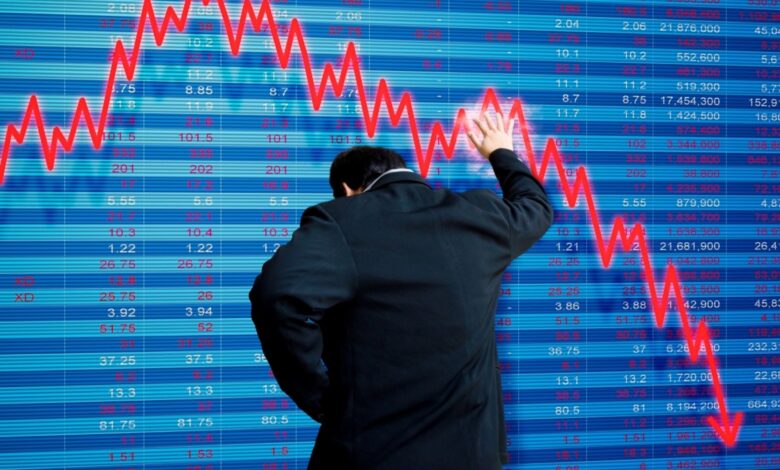 Stock Market investing is known to be one of the popular investment options among investors. But did you know that 90 percent of the people, who invest their money in the Stock Market, actually lose their money in it?
Opening a trading account with a reliable full-service or the best discount broker is a pre-requisite to investing in stocks, but planning the correct investing strategies is also essential.
Here, you will find out some of the possible reasons why most people lose money in the stock market.
Are You Losing Money in Stock Market? 
Let's find out why this happens:
Not Doing Enough Research Before Investing
Now think about it, when you plan to buy a home, car, television, or even a mobile phone, you do a lot of research. You go to various sites, compare the prices along with other features. Based on it, you take the final call and buy the most suitable product for yourself.
However, when it comes to buying stocks, most of us don't follow the same approach. We just go to a website or download a trading app to our mobile phone and buy any stock as we don't have enough knowledge about investing.
We also become too lazy when it comes to researching, rather we are more into getting suggestions from our friends, relatives, or we scroll through some online stock market suggestions. This is the first mistake many people do while investing in stocks and as a result lose money in Stock Market.
Lack of Financial Planning
Another major issue is not doing proper financial planning before investing in the stock market. Many salaried people directly start investing in stocks or mutual funds. However, before doing that, one must not miss the essential steps such as budgeting, maintaining an emergency fund, and so on.
We must not ignore the importance of emergency funds as ignoring this is one of the major reasons behind premature withdrawal of investments due to an emergency. Doing that can disrupt your investment cycle and prolong the accomplishments of your pre-planned personal goals.
Trying to Get Rich Quickly
Many traders go for intraday trading for making money quickly. But if you are a beginner then intraday trading can be the easiest way to lose all your money. Even pro traders lose their money in intraday trading.
In the stock market, you must remember that no stock can make you rich overnight and if you are here to get rich quickly, then the stock market might not be the right place for you.
Not Diversifying Your Investments
This is also a major cause of losing money in the stock market. Many people invest in a particular stock because he or she hears how one of their friends has invested in a particular stock and doubled their money. And this is the exact reason he or she fails.
You cannot go hunting before knowing how to hunt right? To know how to invest in the stock market, develop the art first. Don't just invest in one single stock as others are doing so and generating profit out of it.
Not diversifying is the biggest mistake most people commit. While investing in a stock one may feel so confident that it may seem illogical to invest in multiple stocks that may generate an average profit. It may generate average profit but at the same time, it also reduces the risk of losing all your money at once.
Blindly Following the Trend
The final and most important reason, for losing money in the stock market is blindly following the trend. If you blindly follow others while purchasing a stock, then you are most probably going to lose your money. Everyone is different; we have risk tolerance levels so we must have our plans and strategies for investment.
Thus, rather than following the crowd, you must do thorough research. For that, you can read the company's fundamentals, financial reports, etc. before buying their stock. Compare it with other companies and when you are completely satisfied, then only invest in a particular stock.
Read More: Dream investment for every beginner- Start off with affiliate programs!
Conclusion
So, now you have it! There are many other causes for which a person can lose all their money in the stock market. However, we have tried to point out the major reasons why people lose money in the stock market.
If you are interested in stocks, don't forget to devote some time and do in-depth research before investing in any stock.
When you put in your hard-earned money, you must also keep track of the performance of the stock. Whether it's market cap affecting stock prices, a company's performance, or any other factor, be cautious with this risky asset class. Try to diversify your portfolio as per your risk profile and get better returns in the long-run.