Business
How to Meaningfully Practice French Conversations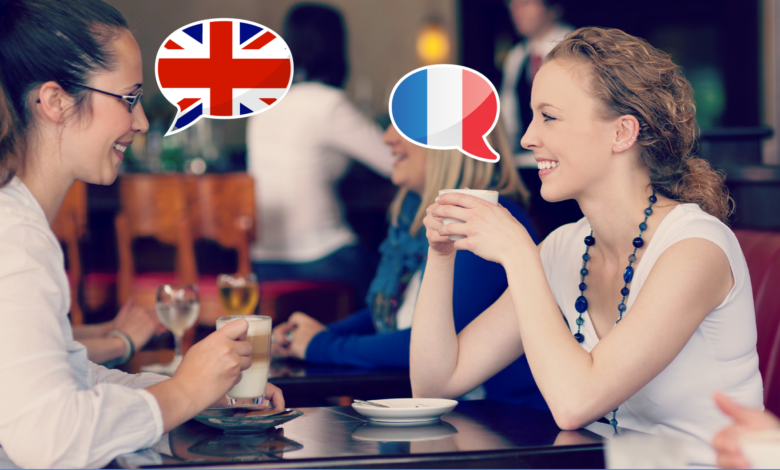 Learning a language is a way of removing communication barriers. Sometimes it's for work or school, while sometimes it's because we enjoy it. Learning languages improves our agility and also helps us to know about different cultures. Many people face the problem of practicing the language as they learn. Sometimes they feel too self-conscious, or sometimes they get stuck with the accents and translation. This leads to a lack of confidence, and thus they miss out on improving their skills.
To help you with your French communication and to help you practice the language until you master, we have compiled a set of suggestions. You can include them in your practice sessions and conquer the learning world.
1. Grow your vocabulary
The first step for practicing a language is to get familiar with the words. Learn new words every day. Keep a dictionary to help you know new words. Learning new words helps in sentence formations and also helps in conversing. It helps you to familiarize yourself with the language. Once you start knowing the words, you will start using them in small sentences or even small conversations.
2. Practice with listening
The best way to speak is to listen first. When you listen to someone speaking French, pay attention to their words, expressions, and accents. You will learn the correct ways of speaking those words. Pronunciation is the core of speaking any language. And the way to improve is to listen. You can start by listening to small stories and then reading it to improve your pronunciation. You can then move to listen to conversations, speeches, movies, etc. Once you get comfortable around the words and the expressions, you can start conversing with people.
3. Speaking to yourself
Sometimes it isn't easy to converse with people until you are confident in your skills. To gain confidence, start speaking to yourself in french. Once you start doing this, you will easily observe yourself thinking sentences and framing them in your mind. This will help you overcome your fear of french conversations. You can practice with small phrases or storytelling in french. You can even start framing your sentences about your day in french. These small steps will lead you to get comfortable and then fluent in french.
One of the fun ways to practice speaking on your own is to talk to yourself about your whole day in french. This may seem funny or embarrassing at first, but you will start observing the improvements very fast. Another trick is to speak dialogues of your movies or television shows in french. You can perform them in your room or in front of your family. This is one of the best ways to learn a language while having fun.
4. Practicing with a group
There are many online as well as offline groups for language learners. There are communities in which you can participate. They organize sessions where you can converse with people who are learning the same language.
The best highlight is that you can meet people who are also learning, and you won't feel embarrassed or less confident if you get something wrong. These communities help you to enhance your vocabulary and also to improve your speaking skills. Sometimes they organize sessions where you can learn more about the languages, country, culture, etc. This helps you to connect to the language and master it skillfully.
Read More: How To Best Advertise Your Brand Identity
5. Practicing with tutor
Practicing with a tutor comes with a whole package. It fulfills your need for a conversation partner, a community, practice sessions, vocabulary builders, etc.
While you look for a tutor, you can mention your specifications like your schedule, fluency, availability, expected results, and the reason for learning the language. This will help you find a tutor to cater to your needs specifically. A tutor can map your learning plans. You can move with those course plans to master the language.
A tutor will help in discovering the language as well as the associated culture. They also help you with pronunciations and conversing practice. Sometimes in language learning, you come across lessons that require assistance like tenses and grammar. In these lessons, a tutor can help you to understand them and use them in your daily language conversations. With a tutor, your need for discussions is also fulfilled.
You can monitor your progress, and learning will also become fun with a tutor.
Summary
We hope that these tips will help you overcome all the barriers you might face while practicing French. Remember, continuous practice, and persistent efforts are the keys to excelling in french.
French is an official language in 29 countries spread over different continents. Learning this language will give you an added benefit in your interpersonal skills and your professional career. The root of learning a language is to speak it. Once you get the phonology right, you can excel at it.
At Miles Smart Tutoring, we provide private tutoring in various subjects covering from math to languages. You can also refer to our career guidance services to explore the best-suited career for you. You can visit http://www.milessmarttutoring.com/ for references and more information.
Happy Learning!