Business
An Insider's Guide on Making Your Real Estate Investment Safe in Dubai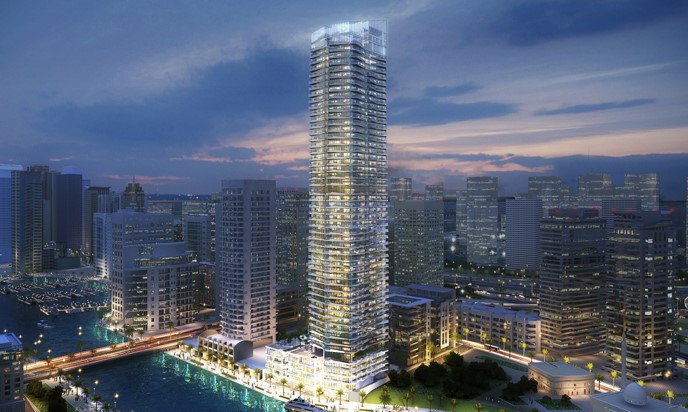 With abundant options available for investment in Dubai, the city can rightly be termed as a magnet for investors. Among these options, the real estate sector is considered to be the safest option. For example, the situation after COVID-19, the pandemic caused the economy to slow down everywhere, but the property market in Dubai only suffered a minor setback. It is now in the recovery phase, and the prices are expected to increase in a matter of a few months.
However, the process to make a 'safe' investment isn't as easy as it sounds. And this post sheds light on exactly the same.
Take a look at the factors you should consider to make your real estate investment safe in Dubai:
Buy a Waterfront Property
Waterfront properties tend to produce a higher yield. Furthermore, their demand doesn't get impacted a great deal due to the fluctuations in the market. This is because they cater to a select few who can afford them, as these properties are available at higher rates than regular developments.
Such properties are preferred by buyers since they get to enjoy the mesmerizing views of the water right from their bedroom windows. Furthermore, these developments come with the latest amenities, which is another factor that increases their demand.
The crux here is that if you can afford it, buy a waterfront property in a prime location. This will guarantee high returns for your property.
Verify the Project and Owner
Although the emirate has strict policies in place to negate the chances of scams and frauds, there's still a possibility of becoming victim to one if you're not careful enough. Particularly, new investors are more prone to getting scammed in the real estate market.
To avoid becoming a victim of a property scam, make sure you have done extensive research on the residential project you have selected for investment. Verify its credential on the DLD's official portal. The same goes for the owner of the project. You can find every detail available on the said portal.
Furthermore, if it is an off-plan project, do your research before making an investment. Take a look at the other projects owned by developments and know how much time they took for completion. This will give you a fair bit of idea about their reputation and whether the project is investment-worthy or not.
Opt for a Bigger Unit
There are plenty of options for homebuyers in Dubai. For example, they can choose from studios, apartments, penthouses, duplexes, villas, and townhouses. Barring studios, the rest of the residences are available in varying configurations and layouts vis-à-vis the number of rooms.
Studios are popular among singles mostly. However, families usually prefer bigger living spaces. Villas in Dubai, too, have their own market as the luxuries and facilities they come with are unparalleled.
The reason it is recommended to go for bigger living spaces is that the market has seen a shift because of COVID-19. Earlier, people preferred studios and apartments. However, as they had to be confined in their homes for an extended period due to the lockdown, they now prefer bigger residences with plenty of space to breathe and live freely.
Pick the Location Wisely
Last but not least, pick the location wisely. The returns your investment will yield depend a great deal on the location. Furthermore, the location also plays a major role in determining the cost of the property. So, look for options that suit your budget or buying capacity.
Dubai nestles in itself numerous neighborhoods and developments where you can find suitable properties for investment. It can be hard for a new investor to choose the best out of the lot. However, investing in popular areas like Dubai Marina can always be a safer choice. You can find several residential projects in this community. If you're looking for an off-plan project, consider Stella Maris tower. A waterfront development, it has lavish apartments and townhouses in different layouts.
Read More: How to Grow Your Business Organically?
Final Thoughts
In a nutshell, making an investment in Dubai is a big feat. A minor mistake can result in greater complications. So, no matter how lucrative the deal is, never rush into things. Take your time to make an informed decision that you are sure is going to prove fruitful for you in the long run.