Real Estate
Meet the Masterminds Behind Lahore's Most Iconic Structures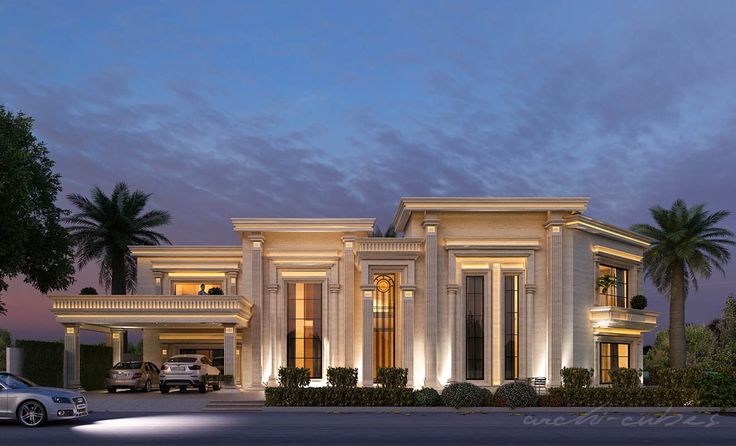 Lahore, the cultural capital of Pakistan, is home to some of the most iconic structures in South Asia. From the towering Minar-e-Pakistan to the majestic Badshahi Mosque and Lahore Fort, these masterpieces have stood the test of time and continue to mesmerize visitors from all over the world. But have you ever wondered about the creative minds behind these architectural marvels? In this blog post, we take a closer look at some of Lahore's best architects who brought these historical treasures to life.
The Minar-e-Pakistan
The Minar-e-Pakistan, which translates to "Tower of Pakistan," is a towering monument located in the heart of Lahore's Iqbal Park. It was built to commemorate the historic Lahore Resolution passed on March 23rd, 1940, that eventually led to the creation of Pakistan.

Designed by renowned architect Nasreddin Murat-Khan and engineer Abdur Rahman Khan Niazi, the construction of this iconic structure began in 1960 and took eight years to complete. The tower stands at a staggering height of 70 meters and features a blend of Mughal and modern architectural styles.

The base platform itself is spread over an area of around four acres with marble flooring adorned with intricate patterns. Visitors can climb up the winding staircase inside the minaret to get an unparalleled view of Lahore's skyline from its top balcony.

Today, Minar-e-Pakistan has become one of Pakistan's most recognizable landmarks and attracts thousands upon thousands of visitors every year who come to marvel at its grandeur and learn more about Pakistan's rich history.
The Badshahi Mosque
The Badshahi Mosque is another iconic structure in Lahore that was built by the Mughal Emperor Aurangzeb Alamgir in 1671. It is one of the largest mosques in the world and can hold up to 100,000 worshippers at a time. The mosque has a stunning design with its red sandstone exterior, white marble domes, and minarets adorned with intricate calligraphy.

The main prayer hall is also an impressive sight to behold, with its high ceilings and elaborate chandeliers hanging from above. It's said that it took over two years for skilled craftsmen to complete the interior decoration of this hall alone.

Throughout history, many architects have contributed their skills towards preserving and restoring this magnificent structure. Recently, conservation efforts have been underway to ensure that future generations will be able to appreciate this cultural heritage site as well.

The Badshahi Mosque remains an important symbol of both religious devotion and architectural excellence in Lahore today.
The Lahore Fort
The Lahore Fort is considered to be one of the most iconic structures in Lahore. Built during the Mughal era, this magnificent fort stands tall even today and attracts tourists from all over the world.

Constructed by Emperor Akbar in 1566, it was later renovated by his grandson Shah Jahan who added some remarkable architectural features to its design. The fort has a unique blend of Islamic, Persian and Hindu architecture which makes it stand out from other forts in Pakistan.

The Sheesh Mahal or Palace of Mirrors is one such attraction within the fort that leaves visitors spellbound with its intricate mirror work on walls and ceilings. The Naulakha Pavilion situated inside the fort also showcases exquisite craftsmanship.

Apart from its stunning architecture, the Lahore Fort holds immense historical importance as it witnessed various battles fought between different empires including Sikhs and Britishers. Today, it serves as an important heritage site for locals and tourists alike who come here to witness a piece of history firsthand.
The Walled City of Lahore
The Walled City of Lahore is one of the most historic and culturally rich places in Pakistan. The city dates back to the Mughal era, with its walls still standing tall around it as a symbol of its heritage.

Walking through the narrow streets and alleys of this ancient city is like taking a journey back in time. The buildings are adorned with intricate architecture that showcases the artistic brilliance of past generations.

One can find many hidden gems within these walls, from traditional street food vendors selling mouth-watering delicacies to small shops selling handmade crafts and souvenirs.

The Walled City has been beautifully preserved over centuries, thanks to the efforts of skilled architects who have worked tirelessly to maintain its original beauty while accommodating modern amenities for residents and visitors alike.

This iconic structure stands as a testament to not only Pakistan's history but also its vibrant present. It serves as an inspiration for architects all over Lahore who strive to create unique structures that blend functionality with timeless beauty.
Conclusion
Lahore is a city rich in history and culture, with some of the most iconic structures in Pakistan. These monuments are not just symbols of the past but also represent the creativity, innovation and hard work of some of the best architects in Lahore.

The Minar-e-Pakistan stands tall as a symbol of independence and freedom for all Pakistanis. The Badshahi Mosque is an architectural masterpiece that continues to inspire awe among visitors from around the world. The Lahore Fort remains a testimony to Mughal grandeur and engineering excellence while The Walled City preserves centuries-old traditions amidst modern-day challenges.

These structures were made possible by visionary architects who poured their heart into their craft, leaving behind an enduring legacy for generations to come. Today we celebrate their talent and dedication which has gifted us these magnificent buildings that continue to be admired by millions worldwide.

As we look towards the future, it's our responsibility to preserve these treasures for future generations while continuing to push boundaries with new architectural innovations that build upon this rich heritage. We hope you enjoyed learning about these masterminds behind Lahore's most iconic structures!