Business
Top 5 reasons to use a credit card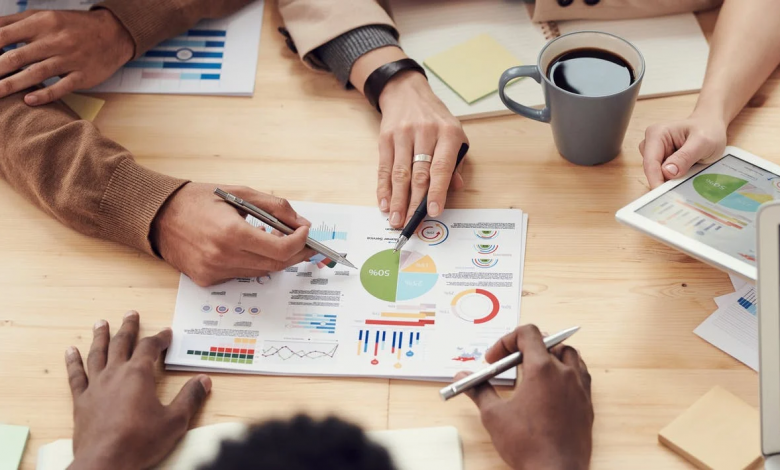 You might have mostly been recommended against using a credit card. However, ensuring to make the best use of them makes these plastic cards a boon. They assist you to earn various other advantages, which might not be possible if transacted through debit cards. Thus, you should know the smart way to make good use of them. By doing, you might not have to fret about keeping a lot of cash when conducting credit card transactions. However, when using any credit card, may it HDFC freedom credit card or SBI SimplyCLICK credit card, you require making sure that you do not spend beyond your repayment capacity.
When utilized in a disciplined manner, credit cards can serve as an excellent medium to access instant credit and manage finances. Not just this, it even helps save money for the card users in the form of reward points, cashback and numerous other benefits.
However, before submitting the HDFC credit card apply form or credit card form of any other financial institution, ensure to check the credit card charges and benefits and then accordingly choose the suitable card as per your preference.
Before elaborating on the reasons to use a credit card, let us go through the best credit card in the market.
5 Best Credit Cards in India: Rates, Charges & Benefits
Credit Card Name
Finance Charges
Annual/Joining/Renewal Benefits
Joining Benefits
Key Benefits
HDFC freedom credit card
43.2%
Joining/Renewal Membership Fee: Rs 500(Spend Rs 50,000 or above in a year before the card renewal date to avail renewal fee waiver)
500 CashPoints (applicable just one membership fee payment)
10X CashPoints on merchants like BookMyShow, Big Basket, Uber & OYO (Up to 2,500 CashPoints can be earned in a calendar month) 5X CashPoints on EMI spends at merchant locations (Max of 2,500 CashPoints can be earned in calendar month) 1 CashPoint for every Rs 150 on another spending (excluding fuel, prepaid/wallet card loads or the voucher purchases)
ICICI bank platinum chip
40.80%
Joining Fee: Nil
Annual fee (2nd year onwards): Nil
N.A.
Payback points redeemable for exciting gifts & vouchers Fuel surcharge waiver
SBI simplyCLICK
42%
Annual Fee: 499
Renewal Fee: 499
(Waived off on spending 1 lakh in the previous year)
Amazon.in gift card worth Rs 500 on joining
10X Reward Points on online spending with exclusive partners (Amazon, BookMyShow, Cleartrip, Lenskart, Netmeds, Dineout & Apollo 24X7) and 5X on all the other spends made online
1 Reward Point can be earned per Rs 100 on all other spends
E-vouchers worth Rs.2,000 can be earned on annual online spends of Rs 1 Lakh and Rs 2 Lakh
1% fuel surcharge waiver for each transaction between Rs 500 and Rs 3,000 (Max surcharge waiver of Rs 100 can be earned per statement cycle, per credit card account)
Citibank rewards
Up to 45
Annual Fee: 1,000
(Waived off on spending Rs 30,000 and more in the previous year)
1,500 Bonus Points on your first spend made within 30 days of card issuance, and another 1,000 Bonus Points on your first spend of Rs 1000 made within 60 days of card issuance
1 Reward Point can be earned on spending every Rs 125 on all purchases
10X Reward Points on purchases at apparel and department stores
300 Bonus Points can be earned on card purchase of Rs 30,000 or more in a month
Never expiring Reward Points
HSBC visa platinum
41.88%
Joining Fee: Nil
Annual Fee: Nil
Introductory benefits of up to Rs 2,250 with 3 complimentary airport lounge access at international and domestic lounges or 3 AirDine (meal) vouchers
2 Reward Points for every Rs150 spent
5X Rewards on subsequent purchases made after spending over Rs 4 lakh in an anniversary year up to a maximum 15,000 accelerated Reward Points
Up to Rs 3,000 annual savings on fuel surcharge Airmiles conversion on British Airways, InterMiles, and Singapore Airlines Cashback of Rs 250 on spending more than Rs 50,000 in a calendar month
Some top benefits of credit cards are:
Ameliorates credit score
As transactions done via credit cards are the same as availing loans, credit card dues repayment has a similar effect on your credit history and credit score as any other credit option. However, dissimilar to loans, utilizing credit cards does not come with any interest cost till you repay your bills on time and in full. It makes credit cards one of the most cost-effective and convenient ways of forming a credit score. Thus, ensure to repay your credit card bills in full and do not spend over 30 percent of your credit card limit. A strong credit score can increase your future credit card and loan eligibility and might even assist you in opting for loans at lower rates and charges.
Saves money via different credit card benefits
To attract buyers, most merchants and retailers provide a wide variety of advantages in the form of reward points, vouchers, discounts etc., on card transactions. One can make most of these benefits by opting for credit cards with reward points and benefits that match your lifestyle and spending pattern the most. For instance, frequent air travellers incurring huge travel costs can save a lot by choosing a travel credit card, and those spending huge amounts on fuel can reduce the cost by opting for a fuel credit card. However, note that when selecting your card, choose those whose potential monetary value extends the annual charges by the widest margin. Also, ensure to redeem the accumulated reward points of your credit cards on time as most credits cards have an expiry date attached with them.
Facility to convert the big-ticket purchases into EMIs
We mostly delay our big-ticket spending due to liquidity problems or lack of buying power. EMI facilities provided through credit cards are prepared in a manner to solve such issues. Cardholders can move ahead with their big-ticket purchases and convert such purchases into EMIs with repayment tenures ranging anywhere between three and forty-eight months.
Most of the credit card issuers even enter into a tie-up with merchants and producers to provide no-cost EMIs on their services and merchandise. These offers are available on just online and offline channels. As per this option, the interest cost, which is incurred on the no-cost EMI, are borne by merchants wherein the cardholder is required to only repay the purchase price in the form of EMI.