Business
Explaining the Concept and Importance of Optical Sensors in Agriculture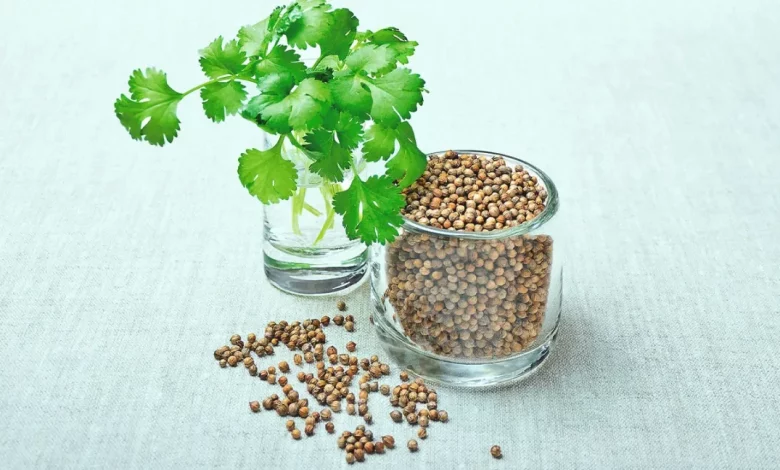 Various sensors are used in the agriculture sector as part of a farm management philosophy described as precision agriculture. These sensors, which can detect a wide variety of factors such as soil moisture levels and pH, have the possibility of playing an important part in farming's growth. The farming sector already faces substantial serious issues, such as workforce shortages, decreased soil nutrients due to poor land use planning, abrupt climate unpredictability, and an increasing need to incorporate top-quality machines like ACE Tractor and more sustainable techniques.
Precision agriculture, a farm management method that uses information technological advances to improve agriculture's production and sustainability, could address these concerns while guaranteeing farmers' capacity to satisfy increasing food demand. In this blog, we will look closer at the importance of optical sensors in agriculture.
What Exactly are Optical Sensors?
Optical sensors can sense a thing's existence using light waves or infrared rays. As a result, optical sensors have many benefits over other old-school sensor technologies.
They are more responsive and may be employed in a variety of settings. Furthermore, optical sensors can be downsized and used in various portable applications.
Sensors can be moveable, permanent on the farm, or even connected to agricultural gear such as tractors, harvesters, and sprayers to assist in collision avoidance, monitor crop yield, and assess pesticide usage.
Sensors are connected to satellites, and drones can also make observations in the air. These observations are useful for assessing crop health, detecting elements that may harm plant health, conducting physical land surveys, and aiding in flood monitoring.
The Smart Usage of Agriculture Sensors
Precision farming is a popular type of smart agriculture that uses the Internet of Things. This farming technique depends on information and analysis gathered from Internet of Things devices such as sensors installed on agricultural equipment and surveillance equipment utilised in operation.
Different kinds of sensors are used throughout agriculture, the most notable of which is air and soil sensors.
The other types of sensors commonly used in precision farming and smart farming are:
GPS-based sensors,
GIS-based sensors,
Electrochemical sensors,
Mechanical sensors,
Soil moisture sensors,
Airflow sensors,
Yield monitoring sensors,
VRT sensors
The Benefits of Employing Optical Sensors in Agriculture
Here are the key benefits one can reap by leveraging the power of sensors in farming.
Implementing sensors in farming improves agricultural production by enabling higher yields with fewer inputs, boosting income for farmers, combating food shortages, and promoting agricultural sustainability.
Collected data offers landowners a wealth of information to make informed choices. It decreases the likelihood of ranchers making poor decisions which have severe financial effects and interrupt food production. It also implies that farmers can generate more precise projections about impending crop yields, resulting in more effective planning and reducing food wastage.
Some sensors can also be designed to transmit warnings if recorded readings exceed predefined thresholds, allowing for quick responses to any challenges that develop and streamline production operations.
Applying sensors in farming has massive environmental advantages as well. For example, over 30% of the nitrate fertiliser used on crops nationwide is projected to be completely removed, contaminating streams, lakes, and seas.
The availability of fertiliser in water can cause algal blooms, which reduce oxygen content and kills ocean life. Sensors may be employed to calculate the amount of fertiliser needed, minimizing excess run-off and eventual environmental damage.
Sensor data can also be applied to compute the ideal time to irrigate crops and the required water quantity, optimising irrigation processes.
Given that the farming sector accounts for 70% of the world's water use and that even the most well-managed irrigation systems can waste as much as 50 per cent of the water used for cultivation, extensive use of these sensors has the potential to lessen worldwide water consumption drastically.
Furthermore, using sensors to evaluate animal health simplifies detecting and avoiding infectious diseases. It will not only assist farmers financially, but it also has the potential to enhance animal welfare significantly.
What Future Optical Sensors Hold in Agriculture?
The destiny of optical sensors in farming is bright. With technological advancements, these sensors have grown increasingly precise and reliable. They're also getting economical, exactly like the farmtrac 60 powermaxx, making them a more practical choice for farmers. 
Optical sensors have numerous possible uses in agriculture. For example, these sensors might track crop health, soil moisture levels, and unpredictable weather patterns.
Final Thoughts
Even though sensors have quite a long road ahead to go before they are widely used in farming all over the globe. The piece of evidence that they provide has resulted in an increasing recognition of this relatively recent innovation among landowners. It implies that they're going to play an essential part in the development of sustainable agriculture. Predictions indicate that the worldwide agricultural sensor industry will rise from $1.55 billion in 2021 to $3.79 billion by 2028.
Sensors are progressively being commercialised and adopted by farmers across developing nations. If public and private sector financing for precision agriculture is expanded, this trajectory will continue. Moreover, as sensor technology advances, the accessibility and feasibility of employing these sensors will grow, as will their significance in the agricultural economy.