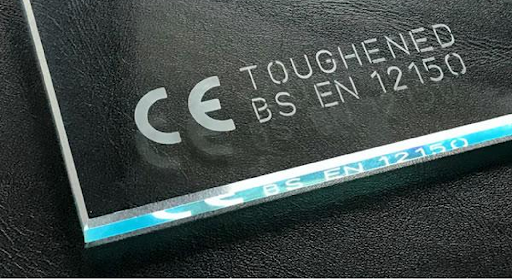 If you're planning some home improvements, you should consider getting some sturdier glass for interior/exterior projects. Because of its strength, safety, and longevity, tempered glass is one of the most popular types of glass. What if we have to choose from tempered glass vs laminated? For this purpose, your concepts about tempered glass vs laminated must be clear.
There are two common types of safety glass to consider when making a purchase: tempered and laminated glass. They can serve both decorative and practical purposes. Both are considered "safety glazing materials". This means they are compliant with current safety glazing requirements and can be used in potentially dangerous areas such as sidelights, railings, and other indoor settings. Let's get inside the blog to better understand what will be the best choice!
What is Tempered Glass?
Due to its strength, safety, and thermal insulation, tempered glass is widely utilized, particularly in window and door construction. It is made by heating the annealed glass to a high temperature, nearly 700 degrees Celsius. As soon as it gets heated, the glass is taken out of the oven and set to cool immediately. Glass surface hardens more quickly than the core because of the combined effects of superheating and quick cooling.
This procedure increases the compressive stress, making it more durable and ensuring that it will shatter into small fragments upon impact. Tempered glass has many advantages over regular annealed glass. Normal annealed glass can easily crack when exposed to high temperatures from elements like sunlight.
Laminated Glass- The Concept!
Laminated glass is a great option for individuals who wish to beef up their home's protection. By inserting PVB or plastic in between the glass panes, a strong barrier is created. For this reason, intruders and severe weather won't be able to cause any damage to your home. But laminated glass is a bit costly as compared to tempered glass, which is a drawback.
Tempered Glass Vs Laminated Glass
Both types of glass share some similarities, but they are otherwise distinct in terms of characteristics, build, and price. You can choose the type of safety glass that is appropriate for your home by learning about the variations between them.
● Sound-Proofing Feature!
Laminated glass can cut noise levels by upto 10 dB. This is due to the fact that sound waves have a hard time penetrating the sheet of glass and the resinous interlayer. Laminate glass is a great option for homeowners who are bothered by street noise and urban bustle.
● UV-Resistant Glass for Windows!
The PVB stacking in glass sheet acts as an almost impenetrable filter, blocking off the sun's harmful rays. The sun's ultraviolet (UV) rays can damage your home's decor by fading your walls and furniture. Plus, ultraviolet (UV) rays are detrimental to human skin and might have a chilling effect on your home's temperature.
● Efficient Use of Energy!
It's unfortunate that tempered glass can't be more energy efficient than laminated glass. The rate of heat loss is expressed as a U-value. A lower U-Value indicates that the glass will be more energy efficient. Laminated glass, that can have a U-value as low as 0.4, is more energy efficient. The U-value won't change if the glass is installed vertically or horizontally. Additionally, the qualities of laminated glass prevent condensation from forming on its surface. The glass can then be put to use in places like cold storage or high-end refrigerators.
● Design-Friendly Nature!
Tempered glass can be bent or shaped in some ways since it does not have a layer of resin or PVB between its panes. Therefore, it can be used in wider aesthetic and design contexts. It is available in a wide selection of styles to satisfy your individual tastes. Clear, stained, frosted, and colored tempered glass are all available. It can also be engraved, etched, or textured for further visual interest.
● Easy to Install and Upkeep!
Laminated glass, nevertheless, does require a more involved setup procedure. Because of its weight, only qualified technicians should attempt to install or replace it. Because of its durability and ease of installation, tempered glass is becoming increasingly popular.
Laminate glass is more low-maintenance than tempered glass. In case of any chip or crack, the tempered glass panel will need to be replaced. Ultimately, you'll need to replace the glass, which can be a costly endeavor. Laminated glass, on the other hand, rarely needs any sort of maintenance. Minor maintenance can be done. A hole can be drilled through the broken glass and into the lamination layer below, where the damage can be fixed. Afterward, a high-pressure injection of a unique clear sticky resin is infused in between the glass panes. Curing the glass under UV light is then necessary.
● Cost!
The price of tempered glass can range from $12 to $50 or more per square foot when used in a window. This, however, is not always the case and might change as it depends on the thickness of glass needed and its size as well. Tempered windows are an update that won't break the bank because their price is almost the same as that of standard glass. Laminated glass is normally available as an upgrade from the manufacturer for an additional $125-$175 per window. Because of the more expensive raw ingredients and intricate production process, the laminated glass comes at a higher price.
To Wrap Up!
When it comes to safety in a commercial facility, laminated glass is the way to go especially when there are plenty of people inside. Tempered glass can provide adequate strength for interior applications such as shower rooms, kitchen cabinets, glass partitions, glass railings, glass balustrade glass, pool fence glass, and greenhouse glass.