Health
An Introduction to Veneers: A Smile Makeover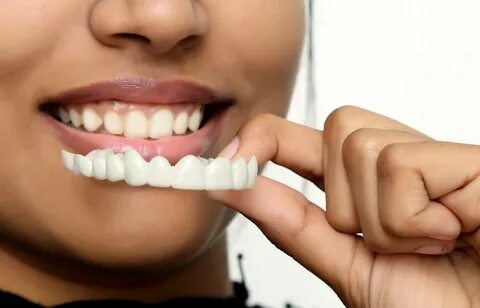 Have you noticed your smile recently? It uses more facial muscles to frown than smile, yet some are reluctant to smile because they are conscious about their teeth. A smile may positively influence your self-esteem and your level of confidence. Those with straighter and healthy teeth, according to research, are more confident than those who do not.
Take the time to look at your smile. If you believe you might need some measures to enhance your smile, veneers are an excellent option. This brief overview will introduce you to veneers and how they can bring the best out of your best fashion accessory, your smile.
Introduction
Dental veneers are thin sheets of tooth-coloured materials designed to cover your teeth surface to make you look better. They are customized to fit your teeth flawlessly. You can change the colour, shape, size, length, or width of your teeth by putting these shells on the front of your teeth.
Types of Veneers
Porcelain is the most often encountered material for veneers. They are tooth-coloured, adaptable, and fully bespoke. They can last for 10 to 15 years on the average person. Porcelain veneers are constructed of ceramic components and are therefore highly stain-resistant.
Composite Veneers are a more affordable alternative. They are composed of the same substance as tooth-coloured cavity fillings, so they blend in with the surrounding teeth.
Veneers made of composite material are somewhat less expensive than veneers made of porcelain. In addition, they are often created in a short period, making them a viable choice for same-day therapy.
Instead of being sculpted in a dental laboratory, direct composite veneers (composite bonding) are carved on the teeth. If an area of composite veneer is chipped, repairing the chipped area is possible. However, if porcelain veneer is chipped, it has to be repaired or replaced wholly.
Palatal Veneers are primarily used to repair teeth at the back of the mouth. On the other hand, palatal veneers are a specific sort of onlays that are utilized to treat the anterior teeth.
Chronic vomiting and severe acid reflux can also lead to erosion of the teeth. Palatal onlays are a fantastic alternative for restoring only the damaged portion of a tooth while leaving the rest unaffected.
Lumineers are veneers that are ultra-thin (0.2 mm) and transparent, making them perfect for use in dental work. They are more accurate in replicating natural tooth enamel's form and colour than porcelain veneers are.
Lumineers do not necessitate any tooth reduction or recontouring to be placed on them. Compared to porcelain veneers, which can last 10–15 years on average, they can last up to 20 years.
Despite their ease of use, they have a higher risk of chipping than regular veneers, which frequently results in a shorter lifespan in most cases.
Non-Permanent Veneers can be removed, are less intrusive, non-permanent, and cheaper than standard veneers. As similar to transparent aligners, upper and lower moulds are formed on teeth and can be removed at any time.
Non-permanent veneers can be painful, do not blend in with your natural teeth like other veneers do, and must be updated frequently.
Whatever material you decide to use for your veneers, go to a reputable dental clinic that can guarantee the results you want. You live with your smile daily. Why not consider your options? Who knows, you might just start smiling more too.