Health
5 Powerful Herbs That Can Help You Stay Fit!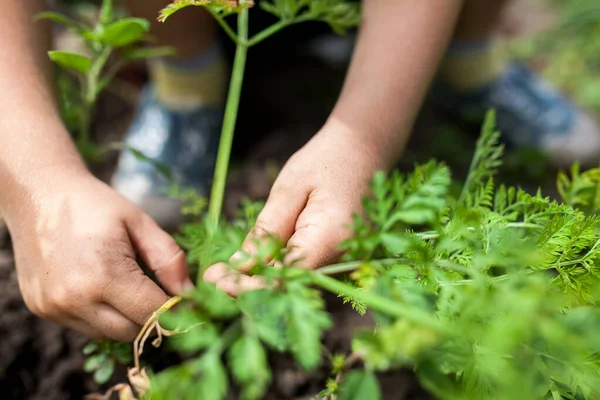 The so-called 'Hard and Fast life' does not give much rest time. So people are looking for healthy things they could incorporate into their lifestyle without extra effort. Well, what could be better than herbs?
Herbs are plants with medicinal properties. You can add them to your regular diet. Here is a list of herbs that you can use in your kitchen. It does not add any extra work and keeps you fit.
Kratom
For centuries, farmers in the southeast were growing and consuming Kratom to live healthily and maintain energy to work in fields. However, in the past decade, the plant has reached western countries.
According to a study, Kratom belongs to the family of Coffee plants, and it is an evergreen tree. Also known as Mitragyna Speciosa, the plant is known for its energy-boosting properties. It is also known by names, such as Maeng Da, biak-biak, and ketum.
Several studies suggest Kratom might help with several issues, such as insomnia, anxiety, stress, fatigue, etc. A survey organized in 2017 reveals that it might reduce mood swings, alleviate pain, and benefit from depression and anxiety.
Most experts claim that Kratom contains alkaloids that affect the opioid receptors in the brain. These receptors are responsible for various body functions, such as pain, sleep, anxiety, stress, etc.
Although most studies are on animal models, there is anecdotal evidence that shows the effectiveness of red Sumatra Kratom. You can consume this herb either in a capsule or a powder. You can also mix Kratom powder in your desserts or shakes.
Bacopa Monnieri
A plant widely used in Ayurvedic medicines, Bacopa Monnieri, is known by different names, such as water hyssop, Brahmi, herb of grace, and Thyme-leaved Gratiola. Its ability to grow well in tropical, wet environments makes it a popular choice for aquarium use. Here are some other things about the herb.
Bacopa Monnieri is full of antioxidants. These compounds protect cells from damage due to harmful molecules or free radicals. These free radicals are also responsible for several chronic diseases, such as diabetes and various kinds of cancer and heart diseases.
These free radicals might also support Parkinson's, Alzheimer's, and other neurodegenerative disorders. It happens when they react with fat molecules and go through lipid peroxidation. One of the active compounds in Bacopa Monnieri, bacosides, efficiently neutralizes the radicals and prohibits them from reacting with fat molecules.
A study on mice shows that Bacopa Monnieri enhanced their ability to retain information and spatial learning. The same study suggests that the herb might lengthen dendritic and its branching. Dendrites are linked to memory and learning and are present in the brain's nerve cells.
Besides, Bacopa Monnieri also reduces inflammation, reduces symptoms of ADHD, prevents stress and anxiety, and might contribute to lowering blood pressure.
Cordyceps
Cordyceps are parasitic fungi that depend on the larvae of insects for their growth. For a long time, Cordyceps has been used as a part of Chinese medicine to treat kidney disease, sickness, low sex drive, and fatigue.
Several studies reveal that Cordyceps induce antioxidants in mice that boost their sexual functions and memory. Another study reveals mice that consumed Cordyceps live longer than mice who received a placebo.
Besides these, several other expected benefits of Cordyceps have increased performance during exercise, anti-tumor effects, maintaining sugar levels in type 2 diabetes, improving heart health, and fighting inflammation.
Centella Asiatica
Popularly known as Gotu Kola, this herb is prominent in various Ayurvedic, Indonesian, and Chinese medicines. Studies suggest that this herb enhances brain power, promotes kidney and liver health, and heals skin issues. Here are some other things to know about it.
According to a study organized in 2016, Gotu kola extract with folic acid might help in enhancing cognitive functions. The study analyzed the effects of these extracts of three groups, one receiving 1000 milligrams, one receiving 750 mg, and the last one receiving 3 mg. The first two groups received Gotu Kola, while the last group received folic acid.
Though both the extracts showed positive effects in overall cognition, Gotu Kola gave comparatively promising results in the memory domain.
Since Gotu Kola looks effective in improving nerve and memory function, researchers believe it might treat Alzheimer's disease. A 2012 study on an animal model shows that extracts of Gotu Kola effectively improved abnormal behavior in mice going through Alzheimer's disease.
According to a review on herbal medicines for anxiety, in 2013, researchers concluded Gotu Kola also possesses anti-anxiety effects. Although, scientific evidence is not available to confirm this.
Ashwagandha
An ancient medicine, Ashwagandha is an adaptogen. It means it might help the body manage stress. It might also offer several benefits to your brain and body. You can find many herbal tonics that contain Ashwagandha. Here are some more things to know about the plant.
The scientific name of the herb is Withania Somnifera. Ashwagandha is a Sanskrit word meaning the smell of a horse. Some of its common names are winter cherry and Indian Ginseng. For over 3000 years, Ashwagandha has increased energy levels, relieving stress and improved concentration. The name signifies its uniqueness and ability to enhance strength.
In a study on people going through schizophrenia, Ashwagandha successfully reduced the fasting blood sugar of 13.5 mg/dL. In another study on type 2 diabetes, Ashwagandha efficiently lowered blood sugar in 6 people in 30 days. However, the lack of a control group puts the study in question.
Several animal studies suggest that withaferin ( a molecule in Ashwagandha) supports apoptosis production. Apoptosis supports cancer cell death.
Besides these, Ashwagandha might assist in reducing levels of cortisol, stress, anxiety, depression and boost fertility and testosterone levels in men.
Include these herbs in your diet for a healthy, fit life.
Conclusion
While getting enough sleep, regular workouts, and a healthy diet remains one of the best ways to stay fit, these herbs work as icing on the cake. Besides, most herbs add a flavor to your dish. So, you can easily incorporate them into a dish and make it healthy and tasty.