LifeStyle
How to find the right mattress that matches your sleeping position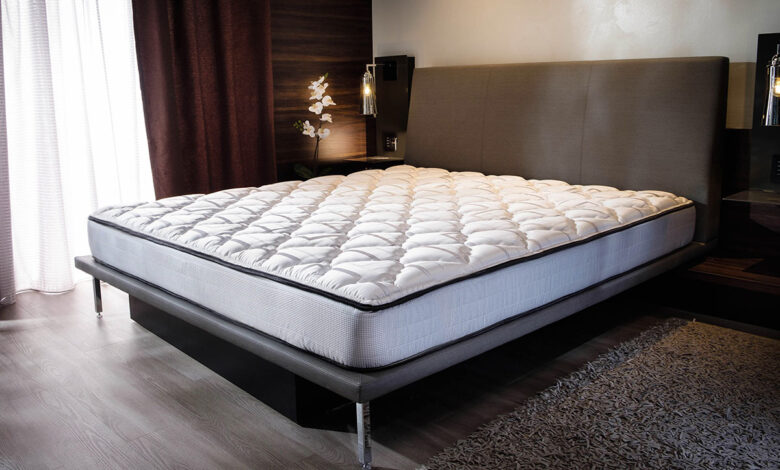 There are various things that you need to consider when choosing a new mattress. Firstly, you need to determine the sleeping position you prefer to have. Remember that the back sleepers' needs can differ from those of belly sleepers and side sleepers, so this can make a huge difference in the ideal suitable for you.
You may also decide to want the feel of various materials like natural materials, such as latex or memory foam materials. Besides, you may sleep cold or hot, share your bed with a partner, or even have specific needs. This page discusses how to find the right mattress that matches your sleeping position.
The sleeping positions
Now that you have decided to purchase a new mattress, it's important to consider your sleeping positions . There are several things that can determine the right mattress that fits you, but your sleeping style and the sleeping position are crucial. You also need to check the bed size chart so that you can purchase the right mattress. 
Although many people usually change positions while sleeping in the night, most of them favor specific positions over others. There is a good chance that you are one of the people who prefer to start off sleeping on your back and then roll over to the side. Or you may be someone who spends most of the sleeping time on your side and finishes sleeping while on your stomach.
If you are not aware of your sleeping position, then you should pay close attention to your sleeping positions. You can likely find that you are either a side sleeper, back sleeper, stomach sleeper, or even a combination of these sleeping positions. This is important because the sleeping position can determine the type of mattress that fits you. Here are some sleeping positions and the types of mattresses you need to purchase:
Back sleepers
If there is a type of a mattress that fits the back sleepers, then it's a medium firm mattress. When the mattress is too firm, you can experience unnecessary tension at the lower back and shoulders. When the mattress is too soft, your hips and shoulders are misaligned, leading to a bowed back as well as shooting pains in the spine. Hence, these sleepers must have a medium firm mattress that is between these two extremes.
In cases, back sleepers need to find a bed that is between the 5.5-7 to 10 range when it comes to the firmness range. In this scale, a one stands for the softest mattress and a ten stands for the firmest mattress. For reference, 6.5 is usually considered to be the industry standard for a medium mattress.
This is the right standard for the back sleepers because it assists to lift and even set the spine in its neutral alignment. For a neutral spine alignment, it means that there is an even line from your shoulders to the hips. This can help to reduce the tension that is across the back as well as prevent aches and pains associated with arthritis and many other conditions.
While back sleepers are fortunate in that they may find comfort in a wide range of different types of materials and mattresses, it's a good idea for these people to use hybrid mattresses that combine coil and foam layers.
Side sleepers
While the back sleepers usually seek the balance, side sleepers require deep relief at the hips and shoulders. This means that they can decide to stick with softer mattresses that have contours to the curves of their bodies to prevent uncomfortable jamming while sleeping during the night.
Keep in mind that softness can be a fairly subjective term, so it can refer to anything that is between 4-6 to 10 range when it comes to the firmness scale. Likewise, these measures are compared to the industry standard of 6.5 for a medium firmness.
Because side sleepers are putting a lot of pressure on their joints while sleeping, it's important that they get a gentle mattress designed specifically to provide pressure relief. There are many mattresses out there that can alleviate hip and shoulder pain, though it's crucial to read the construction specifications to determine how well the mattress can relieve pressure at these parts. It's advisable for side sleepers to choose a memory foam mattress because they are known for their sinkage, deep body-contouring, and pressure relief.
Stomach sleepers
Stomach sleepers are usually the opposite of side sleepers as they may want to have an ultra-firm mattress that can lift your hips in line with your shoulders. The issue for these people can experience with a soft mattress is that it can cause your hips to sink out of alignment with the entire spine. Therefore, you may need to keep your eyes on the models that are supportive.
When deciding the range for stomach sleepers, it's a good idea to choose a mattress that is between 7-9 to 10 when it comes to the firmness scale. As explained earlier, these measures are compared to the industry standard of 6.5 when it comes to medium firmness. After all, stomach sleepers can desire to go for an extreme end of the firmness range. If you would like to know more about buy mattress online head over to Chiropedic .
However, this doesn't mean that you should end up with mattresses that are too hard to sleep on. The key here is to find a mattress that combines cushion to firmness and good supportive foundations. Hence, stomach sleepers can do well on hybrid or innerspring mattresses that have tall coil sections with quilted cover layer or pillow tops.
Lastly, there are various sleeping styles, so it makes sense to figure out your sleeping position before you purchase one. If you still don't know what type of sleeping position you're most comfortable with, (doesn't know the name) you can always find ideas online. In this way, you can rest assured that with the right mattress, you can enjoy a comfortable sleep. On the other hand, a wrong mattress can not be uncomfortable for you to use it but it also means that you can waste your hard-earned money for something you don't need.