Business
Important Factors to Consider Before Hiring Design Consultant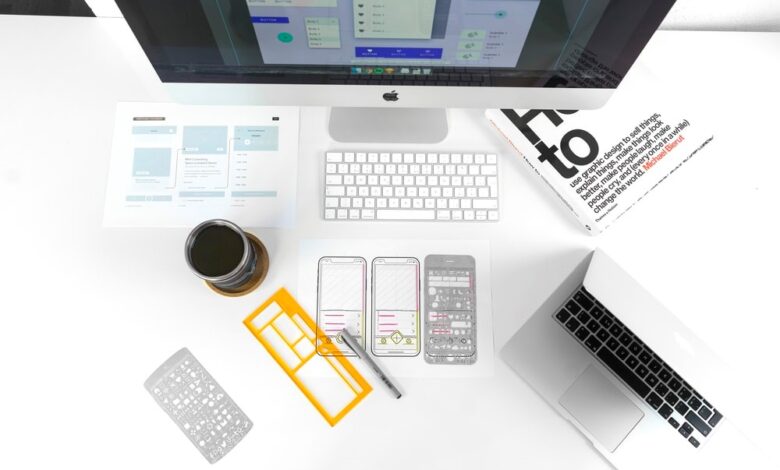 Designing something is always not an easy job. There are minute technical and creative elements that have to be considered and taken care of while producing a "Design". There are trained and skilled design consultants who can help you create your desired design according to your needs and budget.
Who is a Design Consultant?
A design consultant is the one who helps you to design whatever you want whether it is the interior of your house, graphic design or fashion designing. Anything cannot be aesthetic or appealing until it is not good looking and for that, it should have a great design.
You need the services of design consultants not to build new designs; rather they can help you to select the best available, trending, aesthetic and budget-friendly design. They can also make it easy for you to renovate your house or set up a website and set a brand identity and logo for your business.
Why Hire a Design Consultant?
You might think that you can renovate your house or design your website on your own but the thing is you can't do it professionally. Well, I don't want to demotivate you but it is a bitter reality. Everyone has an area of expertise and designers have studied this field and have vast experience. It is their everyday job to help people design their house creatively.
So consider hiring a design consultant for a kind of creative and professional work as it will not only save your time but also save your money and provide you the desired results within your budget.
Things to Consider
Selecting the right designer who can understand all your ideas and make them practical is a challenging task. You might have no idea how to hire and what qualities to look for. but don't get worried. Here are some practical tips and things to consider before contracting a design consultant.
Evaluate Your Needs
The first and basic thing is to brainstorm and evaluate what you need and what are your requirements. Sometimes you have no idea what kind of design you are dreaming but trust me there must be some clues and pain points. Try to find those and share them with your consultant. He or she will surely get it and come up with various ideas related to them.
Set a Budget
Setting up a budget and then sticking to it is the most important factor. You often don't realize how much you are spending if you are not keeping a record. Therefore, a better solution to avoid any difficulties in the future is to set a budget and talk to your consultant about it straightforwardly. He will surely understand and plan something for you within your budget range.
Determine the Time Frame
Everyone is busy and has a lack of time in today's world. If you want to hire a designer, make sure to talk about the time frame of the project. This will save you both from further inconvenience. Negotiate with the consultant about the time. If you want the task to be completed early, share it openly. This will make it easy for him to meet the given deadline and your time will not be wasted.
Check References
Always ask and check the references of the design consultant before appointing him. Make sure you are hiring a credible and trusted person who is expert and finish the work within the deadline. These references are quite useful. If you don't have authentic references, then trust the gut feeling. Most of the time it will not betray you.
Read More: The Know-how of the Rental Contract
Experience
Last but not the least, ask for the experience and skills of the person you are hiring. Try to hire an expert who has a considerable amount of experience as he better knows what to do and how to design according to the client's needs.