Sports
How to watch NCAA College Basketball 2020-2021 Season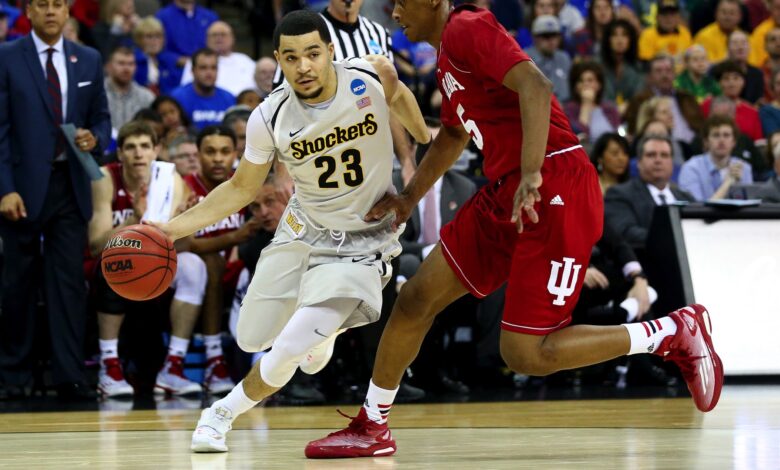 The 2020-21 NCAA College basketball season starts soon. Any College Basketball fanatic who's ready to watch the season must know there are some notable changes in how it's going to run. To fight the spread of the novel Coronavirus, the season is happening without a live audience.
Fortunately, most NCAA teams have TV contracts for broadcasting the games live. So watching this season of NCAA games on TV easier than ever. Cord cutters are at an advantage as well. To make sure you catch every bit of this season, here's how to watch the college basketball 2021 season:
Local Networks
Among the local affiliates, the network that will give you the best coverage for College basketball is CBS. ABC and Fox will also broadcast selective games. If you don't have cable, you can get these channels under the basic tier of most live streaming services.
College Sports Channels
For extensive coverage, the best way to watch the season is through college sports channels. If you already have a sports package from your cable company, chances are you have these networks already. Spectrum TV is most famous for its wholesome sports packages for extensive NCAA coverage.
Remember one thing. When choosing the network to watch the regular season of college basketball, focus on your favorite team. Most fans are content with the coverage offered by ESPN, Fox Sports, and CBS.
Let's see which college sports channels you can count on to watch all games live:
ACC Network
This network is perfect for watching 150+ live college basketball games each year for both men and women's steam. You would need the login of your TV provider to stream the live game on the ESPN app.
Big Ten Network
This is another option to watch your favorite college basketball team in action. Most TV providers offer BTN. The Big Ten Network has partnered with Fox Sport for streaming content via the Fox Sports app. To stream the games on your mobile devices, you would need the Fox Sports app and your TV provider's login, of course.
SEC Network
To watch the game live on a mobile device, you would need the ESPN app since the SEC network has partnered with ESPN for airing college basketball games. For the streaming to begin, you would need your TV provider's login to watch the games.
Pac-12 Network
It's quite to get Pac-12 Network from a streaming service. Only providers like Vidgo, fuboTV, and Sling TV offer it. Some local providers like Spectrum and Cox also carry it.
Tournament Action
If you would like to watch the NCAA tournament in action, you would need CBS, truTV, TBS, and TNT. To watch the replays, the best network is CBS Sports Network. Most cable TV providers and streaming services carry these channels.
In case you want to know the names of the most important channels to watching the tournament each year, you definitely need CBS and TBS. These networks have exclusive broadcasting rights to the final four as well as the NCAA championship.
Watching College Basketball 2020 Via a Streaming Service
For cord-cutters who want to know one place to watch NCCA Basketball live, CBS all access is a go-to option. This streaming service costs $6 a month, and it features all tournament games broadcasting on CBS.
If you already have a subscription to any other streaming service, you must confirm that it carries the local CBS affiliate. Don't forget that not every streaming service carries all local affiliates.
The streaming services that carry CBS and other networks that broadcast NCAA tournaments include AT&T TV now, Hulu, Sling TV, Fubo.TV and YouTube TV.
How to Watch the College Basketball for Free?
There's an old trick in the book to watch a few games without paying anything. When you are strapped for cash, tap into the free trials provided by streaming services. This would require careful planning so that you can watch all the important games till the last day. Most streaming services offer free trials for 7 days. Make sure you cancel before your trial expires.
To keep things simple and to ensure you don't miss even the game's highlights, it's best to count on your cable company. Choose providers like Spectrum from for exclusive sports networks for the best coverage.
Also you can watch nba games on 6streams.