Tech
HTML to WordPress Converter in Easy Steps for Beginners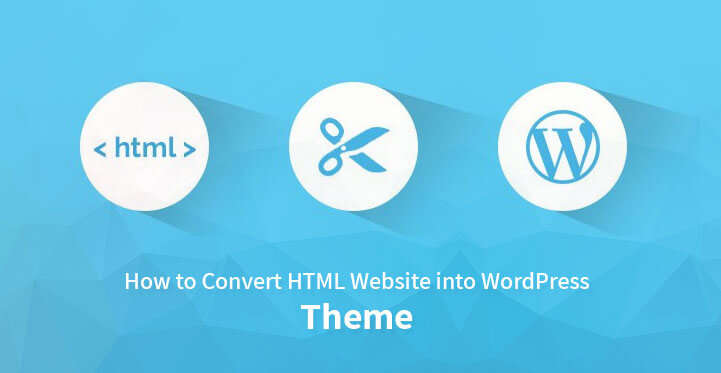 Let us take an informative ride on the elaboration of Hyer Text Markup Language (HTML) to WordPress converter – an easy method for creating websites without cumbersome coding. WordPress, as stated by Wiki, is the most famous software for content management systems (CMS) in the market as compared to other players in the market like Joomla and Drupal. It allows the user to create and edit the website via a central administrative dashboard which provides a modification facility for menu, designs, and contents. Today, millions of users globally are converting their static HTML website to WordPress dull all-text experience to a highly interactive web presence.
This is in reality to take the data from your recent and static HTML and eventually transforming it into a WordPress theme. Indeed if we look back, the journey from purely HTML format to WordPress has never been easy and short. All thanks to the age of software we reside in.
Statistical survey analysis has shown that WordPress usage percentage is continuously elevating whereas that of Joomla and Drupal are growing at slow rate. There are several ways available for the HTML to WordPress conversion.
Why do we such conversion?
WordPress is a user-friendly and highly intuitive feature specifically for non-programmers. If one intends to stand on the top of Search Engine Optimization (SEO) that continuous updating of the website is the sure thing to perform. The individual does not need to write the heavy content by himself instead efficient and widely available management systems will probably do all the heavy lifting.
Manual Conversion of HTML to WordPress
It is a technical choice hence is not recommended widely. Before anything else, the user must install WordPress using the GoDaddy platform which hosts millions of such domains to ensure secure installation with exclusive discounts. The steps for this are as follows:
Creation of a new theme folder: This serves the same purpose as a director folder on the computer. Next, jump to the code editor and produce text files of the five types including stye.css, index.php, header.php, siderbar.php, and footer.php.
Copy code: The user then needs to copy the code from the old website to WordPress Style Sheet which is in style.css format. Modify the style sheet with WordPress theme with various additions including theme name. Information for the homepage (URL), author name, version number, license. License URL, tags, text domain, and other optional description. Once the information is added then paste the CSS code from static HTML into your file. Don't forget to save and close the file.
Chopping of Existing HTML: In order to access the HTML code. The information has to be chopped and later strung together since WordPress uses PHP format for extracting information from databases. To execute this task, the use needs to copy and paste the information from different parts of HTML document into several .php files. Chronologically, create header.php file (copy data from HTML code to main content area), sidebar.php file (copy content from section marked <aside>) and footer.php file (copy data from from the end of sidebar to the end of file). The index.html file should be closed and all the data must be save in the theme folder.
Modifying .php files for WordPress: The code link in the header section has to be replaced and closed. Additionally, open the index.php file and enter the code precisely, finally save and close the file.
Take screenshot and upload: The user must take a screenshot of his theme. Crop it to 880×660 pixels and save it in .png format. This is a preview of the website created in the WordPress backend. For uploading the theme to WordPress, create a zip file. Go to your WordPress consequently male selection for the theme, appearance. And click 'Add New' at the top. Additionally, click upload theme and upload your zip file as well. The last step is to click the 'Install Now' button and your theme will then get activated.
Errors and fixes
WordPress may show various errors including syntax error. White screen of death error, connection timed out error, positioning of material on page error. Denial of access error, maintenance mode error, auto-update errors, uploading, internal server error, and the list continues. How to look into each type of error and possibly resolve it, is just another story. Stay tuned!
Read More About: How to watch NCAA College Basketball 2020-2021 Season