Law
Personal Injury Cases and Expert Witnesses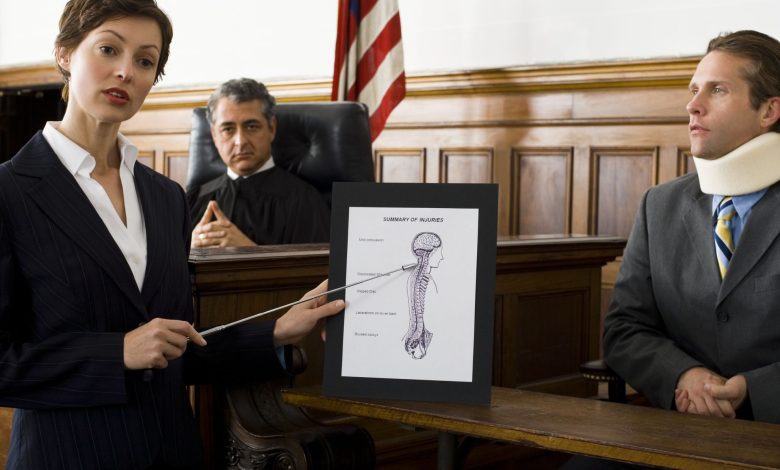 When a personal injury case is filed, it can quickly become really complicated. There are many details involved, and you may need expert witnesses to help build a strong case. The complexity of these cases can build rapidly, especially when you start bringing experts into the case. While they provide a lot of specialized knowledge designed to help your case, you still need to understand their part in your personal injury case.
An expert witness has a very specific responsibility in a personal injury case. When chosen wisely, they can help support your claim with their testimony. Use a qualified Modesto personal injury lawyer to help you find the best expert witnesses for your case.
Expert Witness Defined
What exactly is an expert witness? This is a professional in a specific field who can provide insight related to your injury or accident. They will have specialized training, knowledge, and experience that qualifies them to speak on this issue. They can provide testimony and may be asked questions to expand further.
Expert witnesses are not to be biased in any way. They provide objective opinions that come from their expertise on the matter. There are many different types of expert witnesses. A medical professional is the most common for personal injury cases.
Top Types of Expert Witnesses
While medical professionals are a common choice for expert witnesses, they are not the only choice. Take a look at some of the top choices for expert witnesses.
Medical Professionals: Medical experts may be able to provide insight into medical negligence, medical malpractice, or even details of a specific injury. Their testimony may help to better understand the injuries you are facing and how they affect you long-term.
Mental Health Professionals: A mental health expert is often called upon for testimony related to emotional distress, pain and suffering, or mental health challenges related to an accident. They help the court understand what type of mental health challenges someone with your injuries or experience could face.
Reconstructionist: The people of the court won't be able to physically see your accident and may not have clear images or video footage, either. An accident reconstructionist can help to paint a picture of how the accident happened.
Engineers: When personal injury occurs from a product defect or an unsafe environment, an engineer may be able to provide useful testimony. They can provide an overview of technical details and what might have led to an injury.
Financial Professionals and Actuaries: A financial professional or actuary will provide testimony related to monetary expenses or lost wages that might occur from an injury. Their role is to help clarify the economic impact that an injury like yours may have.
Vocational Experts: if your injury has affected your ability to do your work, a vocational expert might be able to provide a testimony to that effect. They will help the court understand why you have been unable to work and how long your career may be affected.
Requirements of an Expert Witness
There are laws and regulations that specify who can be an expert witness. Certain criteria have to be met based on Federal Rule 702. This rule states that an expert witness has to have education, training, knowledge, or skill in the field for which they are witnessing. This ensures they truly are an expert in the situation.
These are some of the requirements outlined by the rule:
Specialized knowledge is meant to help the court understand the evidence or determine facts about the case
An expert witness testimony should be backed up by data and facts
The testimony should stem from reliable methods or principles in their expertise
An expert witness must be able to apply those principles and methods to this specific case
How an Expert Witness Helps Your Case
When you're dealing with a personal injury case, it's often one person's word against another's, and it can get complicated quickly. However, bringing in an expert witness provides a professional point of view that just might help build a stronger case for you.
If an expert person can improve the credibility of your claim and back the statements of your claim, you will have better chances of success.
Work with a Qualified Law Firm
There are a lot of details to consider when you're dealing with a personal injury case. As an individual, you might not know where to start to get an expert witness or any other evidence that you need. However, an experienced Modesto personal injury lawyer will have their own resources and connections, or know where to find them, to help with your case. Hire a qualified attorney to help you navigate the process and get the compensation you deserve.