Education
Unfolding The Secrets of an Investment Banking Career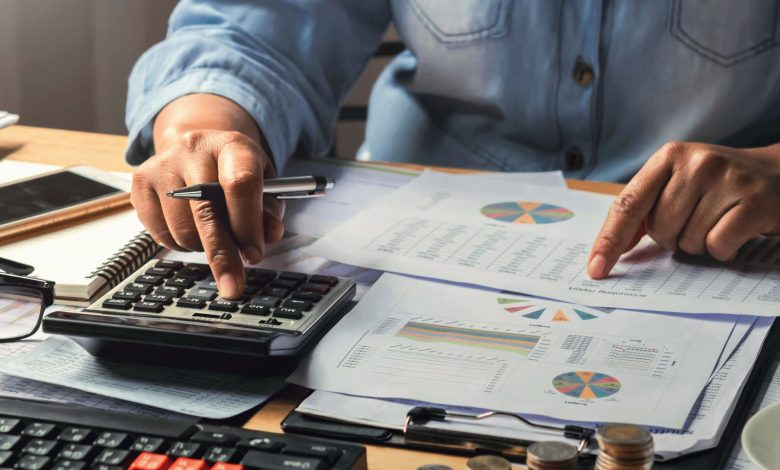 What is investment banking?
Investment banking is a specialized area of finance that offers crucial assistance to businesses seeking financial support and guidance. This sector provides a wide range of services such as financial advice, capital raising, government and financial institution services, financial and risk management services, and enterprise support.
At its core, an investment bank acts as an intermediary in complex financial transactions, serving as a bridge between different parties. For instance, when a new company is ready to go public through an initial public offering (IPO), or when a firm decides to merge with another, it typically seeks the expertise of an investment bank.
Investment banks also play a crucial role in the financial landscape by providing brokerage and financial advisory services to large institutional clients, such as pension funds. Overall, investment banking is a vital industry that facilitates the growth and success of many businesses by offering essential financial services and support.
Why are investment banks called the powerhouse of the finance industry?
Investment banks are the superheroes of the financial world, and their involvement in Initial Public Offerings (IPOs) is a prime example of their awesomeness. Imagine a private company with the potential to soar to new heights, wanting to offer shares to the public for the first time – this is where the investment banks come in!
The investment bank becomes the trusty sidekick of the company, working closely with them to determine the offering price and the number of shares to be offered. Then, with their lightning-fast marketing skills, the investment bank spreads the word to potential investors, igniting a frenzy of interest in the IPO.
But that's not all – the investment bank also provides powerful research and analysis on the company and the industry, helping investors make informed decisions about whether to invest in this exciting opportunity.
In the end, investment banks are the true heroes of the IPO process, using their impressive skills to help companies raise capital and giving investors a chance to be part of something incredible. According to the Bureau of Labor Statistics, employment of financial analysts, which includes investment bankers, is projected to grow 5% from 2019 to 2029, which is faster than the average for all occupations.
At the entry-level, investment bankers typically receive a base salary ranging from US$60,000 to US$100,000 per year. As they gain more experience and move up the ladder, their salaries increase significantly. Mid-level investment bankers can earn anywhere from US$150,000 to US$500,000 per year, while senior investment bankers at the top of their field can earn more than US$1 million annually. 
In addition to their base salary, investment bankers also receive bonuses and other perks that can significantly boost their overall compensation. These bonuses are typically tied to the performance of the individual or the company and can range from a few thousand dollars to several million dollars in a good year.
What are the four main areas of investment banking?
Investment banking is a multifaceted industry that encompasses several key areas of expertise. These areas are:
Capital Markets: This area focuses on helping businesses raise capital by issuing stocks or bonds. Investment banks facilitate the process of buying and selling these securities, providing underwriting services and assisting with the issuance of new securities.
Mergers and Acquisitions (M&A): In this area, investment banks help companies merge with or acquire other companies. Investment bankers provide guidance on the valuation of companies, conduct due diligence, and negotiate the terms of the deal.
Sales and Trading: Investment banks facilitate the buying and selling of securities, such as stocks and bonds, on behalf of their clients. Investment bankers in this area provide research and analysis on markets, companies, and industries, enabling clients to make informed investment decisions.
Asset Management: Investment banks manage large sums of money on behalf of institutional clients, such as pension funds and endowments. They provide investment advice, manage portfolios, and offer a range of financial products and services to meet the needs of their clients.
| Read More: mergers and acquisitions investment banking
What skills are required for investment banking?
Investment Banking is a highly complex field that requires top-notch financial modeling and valuation skills. Investment Banking Analysts and Associates invest considerable time and effort in crafting financial models using Excel and applying various valuation techniques. These models are crucial for providing sound advice to clients and closing deals, whether for underwriting or mergers and acquisitions (M&A) activity.
Required Investment Banking skills include:
Financial modeling, which helps determine future cash flows, financing needs, and valuation.
Relationship management, where personable experts collaborate to deliver specialized advice to the bank's diverse client network.
Business valuation, which assesses the economic value of a firm or company unit for various purposes, including sale value and taxation.
Negotiation, the process of reaching a mutual understanding and conclusion without third-party intervention.
Any individual looking for a career in investment banking must invest in learning the aforementioned skills.
With an investment banking certification, investment Bankers can demonstrate their proficiency in these areas, gaining a competitive edge and increasing their chances of success in the field. Overall, an IB certification can help Investment Bankers enhance their knowledge, expertise, and reputation, which can lead to more significant opportunities and better compensation in the long run.