Fashion
What are the Pros and Cons of getting Transition Lenses?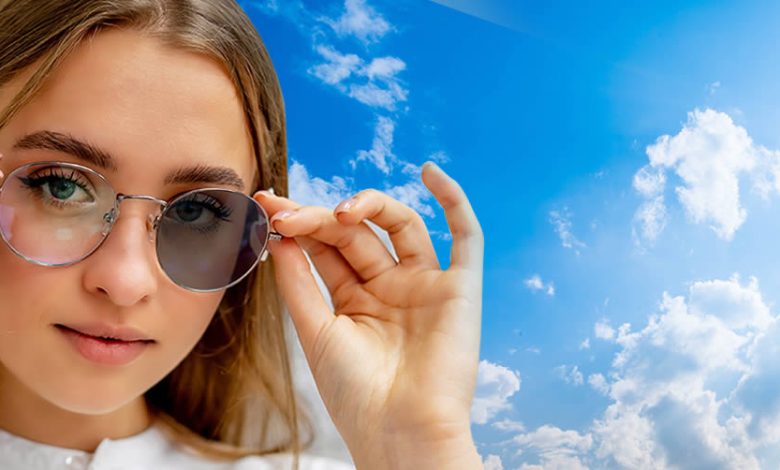 Transition Safety glasses are a type of eyeglass lens that adjusts its tint level according to the amount of UV light exposure it receives. These lenses have come a long way since their first introduction nearly 50 years ago. Initially designed for use by pilots and military personnel, transition lenses have evolved to become a popular choice among everyday eyewear users due to their ability to provide both sun protection and clear vision in various lighting conditions. In this article, we will explore the pros and cons of getting transition lenses.
Pros of Transition Lenses:
Convenience and versatility One of the main advantages of transition lens safety glasses is the convenience they offer. By eliminating the need for multiple pairs of glasses, these lenses allow users to seamlessly adjust to changing lighting conditions without having to switch glasses. Moreover, they are adaptable to a wide range of lighting conditions, from bright sunlight to cloudy days, making them particularly useful for outdoor activities.
Protection from harmful UV radiation Transition lenses are designed to block 100% of harmful UV rays from reaching the eyes. This not only reduces glare and eye fatigue but also helps prevent long-term damage caused by exposure to UV radiation. In addition, transition lenses provide a gradual darkening effect, which allows the eyes to gradually adjust to changes in light instead of experiencing sudden, drastic changes.
Cons of Transition Lenses:
Cost While transition lenses offer a range of benefits, they can be more expensive than traditional lenses, which may deter some potential buyers. Additionally, many insurance plans do not cover the full cost of photochromic lenses, adding an additional financial burden for those interested in purchasing them.
Performance issues
Transitional safety glasses do have some limitations in their performance. For instance, there may be a slight delay in the time it takes for them to darken or clear, which can be noticeable in certain situations. They may also be less effective in extremely cold temperatures or in cars with UV-blocking windows, as these conditions can interfere with the lenses' ability to adapt properly.
Comparisons with Other Types of Lenses:
Safety Glasses with transition lenses offer convenient protection from UV rays and glare, traditional sunglasses may sometimes be preferred for their greater level of sun protection and style options. Ultimately, personal preference plays a significant role in deciding which type of eyewear is best suited for an individual's needs.
Other Photochromic Lenses Other types of photochromic lenses may have different performance characteristics, such as how quickly they react to changes in light.
Additionally, there may be variations in pricing and value, which could impact a user's decision to choose transition lenses over other options.
Choosing the Right Type of Lens for You:
Factors to consider When deciding whether transition lenses are right for you, it is important to take into account your lifestyle and environment, as well as your vision needs and preferences. For instance, those who spend a lot of time outdoors or in variable lighting conditions may find transition lenses to be a good option.
Consultation with an optometrist or optician To ensure that you make an informed decision about your eyewear choices, it can be helpful to talk with a professional optometrist or optician. They can provide individualized advice and guidance on selecting the best lenses for your specific needs and budget.
Conclusion:
Transition lenses offer a range of benefits, from convenient protection against UV rays and glare to seamless adaptation to varying lighting conditions. However, they also have some limitations, such as a higher price point and potential issues with performance in certain environments.
When weighing the pros and cons of transition lenses, it is important to consider your individual needs and preferences, as well as consult with an eyecare professional for personalized advice. Ultimately, by making an informed decision about your eyewear choices, you can help protect your vision and enjoy clear, comfortable vision in any lighting condition.