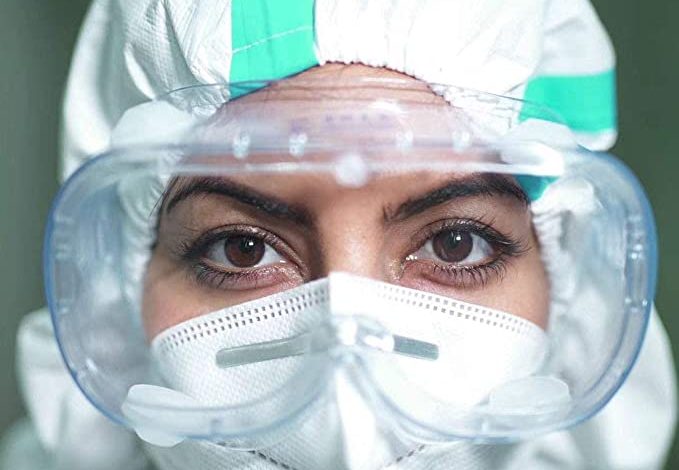 Safety glasses are an essential part of personal protective equipment in many workplaces, protecting workers' eyes from various hazards such as dust, debris, chemicals, and UV rays. However, one common issue that arises while wearing Anti fog Safety Glasses. In this article, we will explore what causes foggy safety glasses and how to prevent it.
Causes of Foggy Safety Glasses:
Temperature and humidity changes – When the temperature outside the glasses is significantly different from the temperature inside, it creates condensation on the lenses, leading to fogging.
Poor ventilation – inadequate airflow around the lenses can trap humidity and cause fogging.
Excessive sweating – when sweat evaporates on the lenses, it creates moisture, which leads to fogging.
Improper fit of glasses – If your glasses have gaps between the frame and your face, it allows warm air to escape and create a film of moisture on the lenses.
Prevention Techniques:
Anti-fog safety glasses – These glasses have built-in venting systems that provide continuous airflow and prevent fogging.
Anti-fog coatings for lenses – Applying an anti-fog coating to the lenses creates a barrier that resists moisture build up and prevents fogging.
Proper ventilation – Regularly opening windows or doors, turning on fans, and using air conditioning can provide adequate ventilation to prevent fogging.
Regular cleaning and maintenance – Clean your glasses regularly with a microfiber cloth and a mild soap solution to remove accumulated dirt and debris that can contribute to fogging.
Anti-fogging spray or wipes – These products work by creating a hydrophilic layer that attracts moisture and disperses it evenly, preventing condensation.
Natural Tips to Prevent Foggy Safety Glasses:
Shaving cream – Apply a small amount of shaving cream to the lenses and wipe it off with a dry, clean cloth. The shaving cream creates a thin film on the lenses that prevents fogging.
Baby shampoo – Mix a few drops of baby shampoo with water and apply the solution to the lenses. Rinse the lenses thoroughly and let them dry before wearing.
Rubbing alcohol – Apply a small amount of rubbing alcohol to a clean, dry cloth and wipe the lenses gently. The alcohol removes any oil, dirt, or debris that may be contributing to fogging.
Benefits and Drawbacks of Various Anti-Fogging Products:
Anti-fog sprays – These products are easy to use, affordable, and effective in preventing fogging. However, some sprays may leave a residue that can interfere with vision, and they require regular reapplication.
Anti-fog wipes – Wipes are convenient and provide a quick solution for foggy lenses. However, they are not as long-lasting as anti-fog sprays or coatings.
Anti-fog lens cleaners – These products combine the benefits of anti-fog sprays and wipes in one, providing a long-lasting solution to foggy lenses. However, they are more expensive than other anti-fogging products.
Common Questions About Preventing Foggy Safety Glasses:
Can I use anti-fog products on any type of glasses?
Yes, most anti-fog products are suitable for use on any type of glasses, including anti fogging safety glasses, prescription glasses, and sunglasses.
How long do anti-fog effects last?
The duration of anti-fog effects depends on the product and the conditions in which the glasses are worn. Some products provide temporary relief that lasts a few hours, while others can last up to several days.
What is the difference between anti-fog sprays and wipes?
Anti-fog sprays create a thin coating on the lenses, while wipes contain an anti-fogging solution that cleans and prevents fogging. Sprays provide a more long-lasting solution, whereas wipes are convenient for on-the-go use.
Conclusion
Foggy safety glasses can be a hazard in many workplaces, reducing visibility and increasing the risk of accidents and injuries. The most effective way to prevent fogging is through anti fog safety glasses or anti-fog coatings for lenses. Proper ventilation, regular cleaning and maintenance, and anti-fogging sprays or wipes can also help prevent fogging. Natural solutions such as shaving cream, baby shampoo, and rubbing alcohol can provide temporary relief. When selecting an anti-fogging product, it's essential to consider the benefits and drawbacks of each option. Regardless of the prevention technique, maintaining clear vision while wearing safety glasses is crucial for workplace safety. By following these tips, workers can maintain clear vision and protect themselves from workplace hazards.
You Can Also Read:
How do you find cheap Progressive Safety Glasses?