Business
Best 10 Ideas to Create an Effective Ad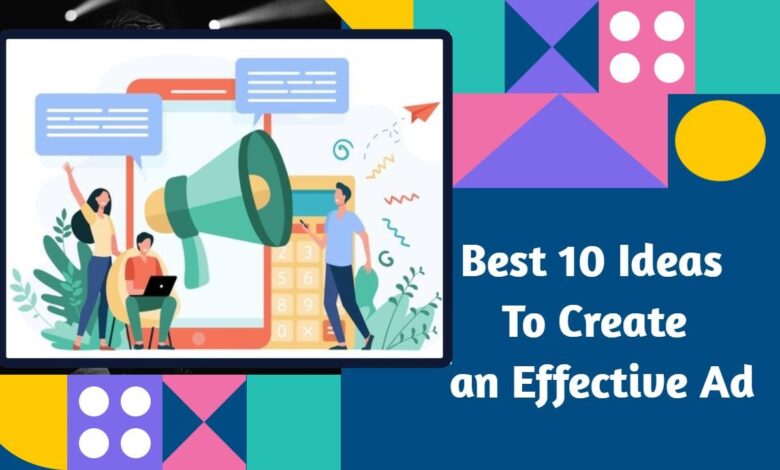 A good advertisement needs to be written well by business owners.
Promotion is essential for every business. As someone who has seen tens of thousands of dollars wasted on ineffective, poor, or just plain bad ads, I want to help you avoid that. Providing effective advertising in all of its forms is essential to expanding your business, but more importantly, I want you to succeed.
1. How Are You Different From Your Competitors?
We are constantly exposed to advertisements from a wide range of businesses.
So, what is it about your company's product or service that will encourage your potential customers to choose it over one of your competitors? The goal of your advertisement should be to determine that and cater to it. Explain to potential customers why they shouldn't even think about your competitors and why they should choose you. If you do so, your chances of losing them increase.
Ads are present all day long in people's lives. If you don't offer more than what the competition offers, it doesn't make sense for them to read your ad.
2. Create an Ad for Your News!
It can be challenging to create an advertisement that catches the eye and provides ample information using an advertisement creator. An advertorial has a much higher chance of being clicked on and read as it is far more likely to generate interest.
3. Offer Them Something They Can't Refuse!
A good deal is very appealing to consumers. Therefore, make sure to give them a good one so that they'll keep coming back to you.
You'll be more successful if you go out of your way to offer a good deal to your customers, whether it's a free trial, free shipping or a bundled package.
Make sure you advertise your irresistible offer proudly once you have created it. It will be difficult for people to resist your offer when they see that you have something great to offer.
4. Tell Them What They Can Expect!
A product or service's features are important, but its benefits for the customer are equally important. Ultimately, people care less about what you do and more about what they get in return.
5. Use an Attention-Grabbing Headline!
Quickly scanning things is a common practice. Every day, the average person is bombarded with so many advertisements that they can't read them all. It is therefore important that you really grab their attention with your advertisement.
6. Provide Your Offer With As Little Risk as Possible!
Spending money is a stressful experience for many people. There are too many scams and inferior goods on the market. When it comes to many products and services, people fear that they'll be wasting their money.
It is unlikely that they will purchase your product if they fear losing their money and regretting their purchase. When these doubts are removed, people are more willing to try your product or service.
Offering a risk-free guarantee is a great idea. It is powerful to incentivize someone to purchase your product or service by letting them know there is no risk. As a result, some risk is placed on the seller. "Risk reversal" describes this process.
7. You Must Ask Them To Buy – Or Not!
Your potential customers deserve more than just information about your company. Give them a reason to act. Don't let them ignore your ad. Tell them that they should click on it, order your product, pay for your service, etc.
You may encourage people to reach out to you for more information, to fill out a form for further information about your services, to sign up for your weekly or monthly newsletter, or to make a purchase if this is your "call to action.". In some cases, the ad could direct users to your site rather than just looking at it.
8. Create a Sense of Urgency And a Reason to Buy Now!
Ads don't just plant seeds; they should move people forward so they can act on the offer immediately.
A person may not even mean to give a company a try after seeing an advertisement. People, however, typically forget the ad and the product that they were interested in and move on with their lives. To motivate them to act, you must lead them to act immediately.
9. Testimonials of Users
Building up trust and interest in your company is a crucial part of creating an effective ad.
You have to keep in mind that online users have lots of concerns today. The trustworthiness of your company, its products, and its services must be built so that consumers can be confident that they are making the right choice. Show that others have bought from you or worked with you in the past and been happy with their decisions.
If your company and its products are being well-received, adding a testimonial or two to your ads is an effective way to achieve this.
10. Incorporate Exciting Graphics
It can be boring to read plain text on a plain background. Advertisements and articles are not always intended for people who want to read everything they contain.
By adding exciting graphics to your advertisements, you can appeal to your clients' visual interests.
Post something that will catch your attention, such as a picture of what you have to offer. Alternatively, you can look online for images that are free and royalty-free. You can still increase attention and interest in your business by including something visual.