Tech
Microsoft Publisher – Everything You Need to Know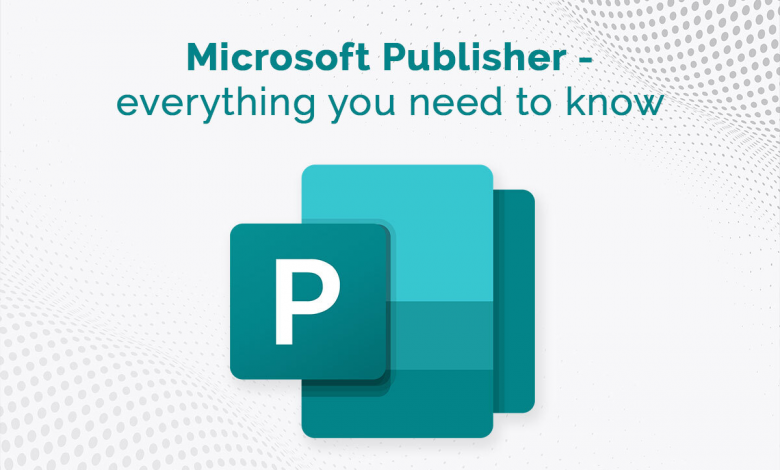 When it comes to document-editing applications, no set of tools comes even close to Microsoft Office in terms of accessibility, features, and versatility. The Microsoft Office Suite, which is also known as Office 365 now, packs in top-tier applications like Word, Excel, PowerPoint, etc., each of which are used by hundreds of millions of users all across the globe for creating and editing numerous varieties of documents, including the likes of presentations, spreadsheets, word documents, and many other similar ones. According to Wikipedia, it was developed and released by Microsoft over three decades ago in 1990. Since its release, the popularity and demand for the powerful set of applications have exponentially increased.
Besides Microsoft Word, Microsoft Excel, and Microsoft PowerPoint, another widely-used application present in the Microsoft Office Suite is the Publisher. Microsoft Publisher is a top-tier desktop public application that facilitates users to create a wide range of publications. Creatives extensively use it to design business and greeting cards, calendars, newsletters, etc. Thanks to its easy availability and affordable pricing, the app provides users on a budget to professionally create top-notch designs and publish them. This article will shed light on how macOS and Windows users can download and install the application on their respective devices and focus on numerous aspects of the powerful app, which forms an integral part of the MS Office Suite. Let us get started:
How to Get Microsoft Publisher on macOS and Windows:
macOS – Even though macOS supports most MS Office apps, Publisher is not one of them. Hence, users cannot natively download, install and use Microsoft Publisher on their Windows PC. However, there are numerous third-party alternatives for MS Publisher for Mac that users can install on their Macs and use for creative purposes. For instance, some efficient designing and publishing apps users can consider using include Swift Publisher, PDF Search, MarsEdit, etc. However, if you wish to use MS Publisher on your Mac, you can consider installing Windows OS on your Mac since it natively supports Publisher.
Windows – If you are a Windows user and wish to access MS Publisher on your PC, you can do it by simply subscribing to any plan of Office 365. Doing so will not only facilitate you to access MS Publisher but also allow you to use other MS Office apps like Word, PowerPoint, Excel, etc. Besides this, you can also purchase Microsoft Office apps by paying a one-time fee.
Features of Microsoft Publisher:
Here is a brief look at some of the most prominent features of Microsoft Publisher:
The powerful designing and publishing application allows users to apply top-tier image backgrounds.
It offers features using which users can apply technical effects on texts, shapes, images, etc., to enhance their appeal and make them look more presentable and professional.
It features a plethora of personalization and customization tools that facilitate designers to create exceptional designs.
The app comes with a handy drag-and-drop feature that facilitates users to import pictures and interchange them without hassle.
The native ruler and other tools for making correct measurements in the app allow users to create picture-perfect designs and documents.
It features in-built document sharing capabilities, which makes it easier for users to share any completed file with others over multiple platforms.
How to Get Started with Microsoft Publisher:
Once you have installed the application on your computer, you can conveniently start using it for designing and publishing. Here is a detailed look at how you can perform basic tasks on the app and work your way up from there toward advanced features:
Creating a Publication – To start working on a new publication in MS Publisher, you would need to start the process by creating a new template. Thankfully, numerous built-in templates are readily available on the application, and thus, you can conveniently choose whichever resonates with your vision. All you need to do to choose a template in MS Publisher is open the File menu, click on the "New" option, select the required template and click on the "Create" option.
Adding Pictures – Pictures play a crucial role in the majority of publications. Hence, if you wish to enhance your publication's appeal and make it look more professional, it would be best if you choose to add pictures to your publication. To do so, click on the "Home" option followed by the "Pictures" option, and choose the required picture in the "Insert Pictures" dialog box to add it to your publication.
Saving a Publication – If you have finished working on your publication and wish to share it with others, it would be best to save it either locally or on the cloud first. To save your publication, open the File menu, click the Save As an option, and choose the location where you wish to save the file.
If you are searching for a desktop publishing app with top-tier features and an elegant UI, MS Publisher is a great application worth considering.