Business
CLAIM SETTLEMENT RATIO AND ITS IMPORTANCE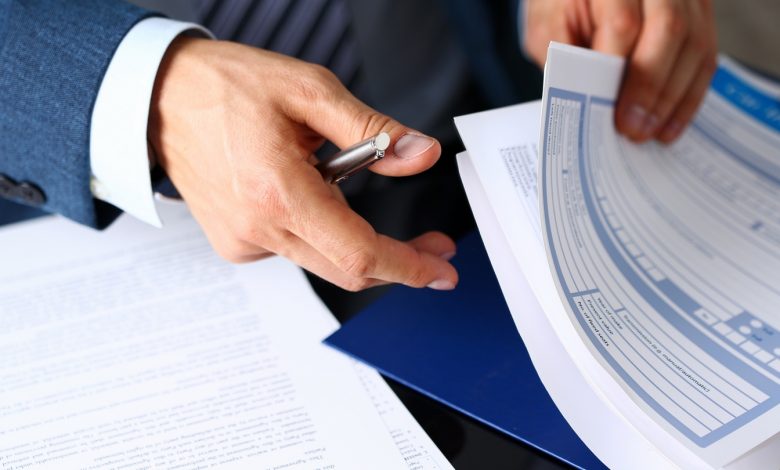 No one knows what the future beholds, so nothing is predictable in this fast-forward generation. This is why it is important to purchase a life insurance policy so that neither you nor your family has to face an unbelievable amount during any unpredictable accidents. An accident can cause someone to lose the grip of financial stability or even for someone's entire family. Hence it is better to claim an insurance policy that can benefit you the most. Every company gives different types of benefits to the policyholder, choosing correctly would be a wiser option for you. That is where the benefits of goodclaim settlement ratio (CSR) comes in handy.
Whenever you are willing to purchase a life insurance policy for yourself or your family members then the most important factor that needs to be considered is the ratio of claim settlement. This ratio is a measure that compares the proportion of insurance coverage demands that a provider has satisfied over a monetary year to the total claims it collects throughout that time, plus the remaining ones from the previous year. Have you ever wondered what would be the CSR of the biggest insurance company in India? If you have not then you should know that the biggest insurance company in India is LIC which had over 96% of CSR during the years 2019 and 2020.
The CSR is calculated as a ratio of the total number of claims given and reveals the number of requests satisfied by a policyholder. In general, an insurance's CSR is seen as a barometer of its overall claim-solving and vulnerability capabilities. The finer a healthcare corporation's CSR is.
Calculation of CSR:
Based on the formula mentioned below the computation of the CSR of a policyholder is evaluated. The gross number of claims accepted divided by the total number of claims obtained, whole multiplied by 100, is the CSR of a policyholder.
(Entire number of claims accepted/ Entire no of claims obtained )×100 = CSR
A percentile is used to express this outcome. Consider a CSR of 60% for the insurance industry. It further implies that 60 claims are accepted and compensated out in every 100 claims generated by the policyholder. It seems to be crucial to remember that a CSR refers to every type of insurance provided by a business, not simply health insurance contracts or policies.
When choosing an agent, you need to review this information thoroughly. The CSR is a crucial consideration since it represents a provider's claim management behavior. You should always analyze the CSRs of various providers before making your decision. This represents the total number of mortality transactions carried out by the insurance agency.
Importance of CSR:
The value of health insurance is the reassurance that throughout the terrible situation of the death of the policyholder, his / her dependents would be eligible to receive the health coverage money. It will assist individuals in meeting their present and future economic demands if the policyholder becomes unable to do so. That'd be the main contract between both the consumer and the provider.
However, the claim may or may not be carried out in several situations. A few of these elements could be linked to the policyholder. Those might include providing incomplete or inaccurate relevant data on applications, as well as concealing one's clinical record when applying for health insurance. Further causes for claim disapproval can be linked to the insurance provider, such as inadequate policies or a lack of reliability.
Life insurance plans are almost as dependable as the organization that issues them, at the concluded time. As a result, the CSR assists a healthcare buyer in making an informed review of a particular company's dependability and expertise.
A strong CSR might help you evaluate whether an organization can be trusted to deliver the guaranteed claim to the policyholder recipients. This even means that now the insurance agency has to have a significant level of client contentment and a thorough underwriting process.
There are a variety of incorporate packages available, including unexpected accidents causing death and insurance for disability or paralysis, providing necessary additional insurance and durable safety. You can however pick from a wide range of financial methods and duration choices, like insurance up until the age of 70.
CONCLUSION
Understanding the knowledge of the CSR is mandatory before purchasing an insurance policy for yourself or your loved ones. Life insurance is really necessary nowadays to ensure that no matter what happens to you, your family should not face any financial problems. Companies like Care Health Insurance can help you with beneficiary add-ons of your policy that would suit your choice. No one can say what happens in the future, so it is better to purchase life insurance so that none of your close ones face any financial burdens.Getting a life insurance policy from a health care company can be beneficial for you. Care health insurance considers your happiness since they will try to provide you with the best package that is available in your budget. Hence, they are the best people to provide you with the best package of insurance policies.