Tech
Advantages of AWS big data certification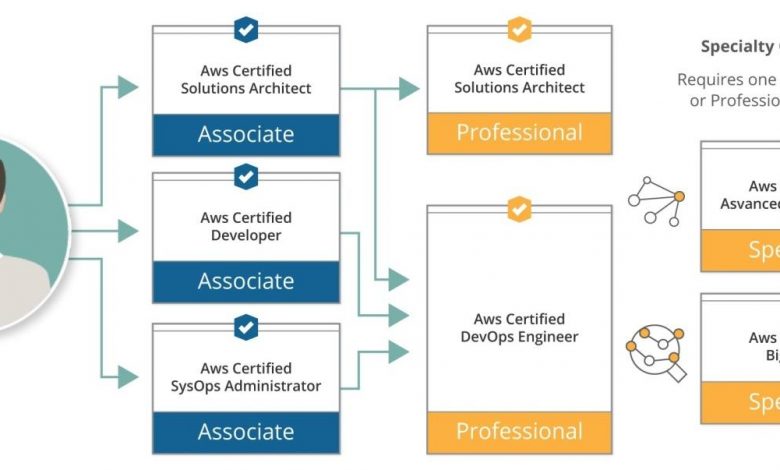 The digital age has substantially increased the amount of data generated and gathered. Traditional analytical tools struggle to keep up with the ever-increasing volume of data. Data collected must be adequately examined, and we need new technology to do it.
Cloud computing is used extensively for big data. Check out the Cloud computing training for in-depth knowledge. End-to-end big data applications may be built, secured, and scaled fast and efficiently with Amazon Web Services (AWS) support. AWS certification might be an excellent investment if you're looking for a new IT job, a unique role in your existing company, or if you want to continue to progress in your present position.
AWS Big Data or AWS data analytics course certification is widely recognized in the industry and may be obtained by individuals. Let's discuss the AWS big data certification test and its benefits in detail in this article.
What are the advantages of becoming AWS certified?
Before you begin your training and attempt to acquire an AWS certification, consider these key advantages to help you decide whether or not AWS certification is worth your time and money.
It strengthens your position in the market and certifies your abilities as an employee. Candidates with AWS certifications are more likely to be hired than those who haven't.
If you're interested in AWS certification salaries, you should know that passing the certification exam on your first try is extremely difficult. To prepare for the exam, you must have at least 100 hours of practice under your belt. AWS Big Data certified professionals typically earn more than non-certified professionals because of this.
Amazon Web Services (AWS) offers digital badges to help your professional channel stand out from the crowd. It elevates you to the status of one of the industry's most sought-after IT resources.
All AWS certifications cost between $100 and $300, but you may save up to 50% if you take advantage of current promotional deals.
AWS is used worldwide. Consequently, there is a need for AWS experts in every industry where cloud computing services are used.
AWS certifications are more affordable and significant market share. There is no charge for the first year of AWS service. The training materials are also less expensive than those offered by competitors.
As a big data specialist, you have several employment alternatives. If you're interested in AI/deep learning, you could pursue a career in the field. Instance storage or server-based computing may be more of a focus for your studies.
AWS also hosts unique events to which all qualified professionals are invited, meetings, and networking. As a result, join in on the fun and earn yourself some respect from your fellow professionals.
Enroll in the AWS Big data certification exam. You will receive free access to assignments and MCQs that will help you improve your knowledge base.
Are AWS certifications worth it?
After passing the certification exam, you will interact more effectively with data engineers and database administrators. Everything can be explained and documented in the system's documentation.
Companies may have multiple employment responsibilities for data scientists, although that is not a must. Still, you'll be able to do better at work than you usually would.
DBAs and data engineers utilize various tools every day, and you'll learn about some of them. In short, learning improves your ability to learn new skills and move into new professions.
AWS Big Data certification preparation
There are several options to prepare for the AWS Big Data certification test. Although the exam costs $300, passing on your first try is highly recommended.
You may begin by searching for internet resources and videos for each topic, which could be chaotic and lacking in structure. This approach frequently confuses and wastes valuable time by simplifying complex ideas into simpler ones. This type of education also has a problem when the technology is upgraded. Then, the course material and curriculum may become a complete mess. On the other hand, AWS Certified Big Data Speciality lacks substantial online resources.
To avoid relying solely on self-study, consider taking a well-structured class in the subject. All of the exam subjects are covered in great detail by AWS Big Data's training program, which features live seminars taught by experienced instructors and self-paced videos that take you through each topic step-by-step.
Tips to become AWS big data professional:
Here are the four top ideas from certified AWS experts who have already passed the exam on the first try to speed up your learning curve.
1). Take online AWS training
Before taking the AWS certification test, you should thoroughly understand the AWS platform. This goal is taken care of by training institutes that provide study materials that are connected with the certification exam, so becoming an AWS-certified professional does not need much work on your part.
2). Go through the course catalog
Having a good grasp of the course's outline is not enough; you must also be well-versed in the material. You need to know precisely what is covered and how much time you should devote to each section. Check out a few practice exams to get a feel for what to expect on test day. Before putting your newly acquired talents to use in the workplace, you should complete the necessary training.
3). Read whitepapers, blogs, articles
Whitepapers are a great source of industry-based information that you may utilize in the workplace. In addition, you may opt to understand the foundations of AWS through blogs, articles, or PPTs.
4). Do more practice
Don't forget to try out some AWS mock tests. Each session has a time limit and a difficulty level that you must meet before moving on. You can begin at the beginner's level and work your way up to the advanced level.
Choose your Big Data course carefully based on your ability to learn individually or in a classroom setting. In a classroom context, students can gain practical knowledge by participating in stimulating debates with classmates who have varying points of view on the same or similar subjects.