Fashion
Up Your Game, Buy Sneakers that match your style.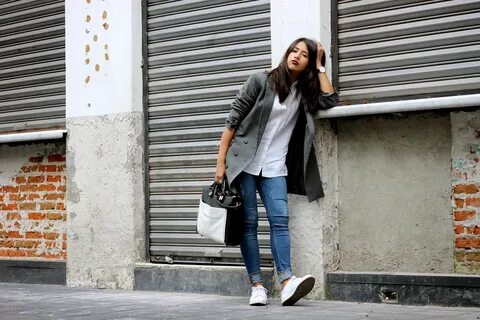 Sneakers are one of the most flexible and comfortable footwear alternatives available for guys. They are also quite affordable. Besides that, they look lovely on everyone, and they also complement a wide variety of clothing options. Here is a complete guide to wearing men's sneakers, whether you're headed to the basketball court or meeting up with pals at the café.
Available in a variety of styles.
Sneakers are available in different colours, styles, and sizes these days. When it comes to trainers, there are few standards to follow. There are a few guidelines to follow, from the most basic unstructured canvas to the brightest, most rich leather, from minimalist appearances to metal fastenings and cutting-edge technology. With so many varieties available, it might be challenging to know what you're looking for and even more challenging to know which ones are most likely to fit your wardrobe and style.
Sneakers with a simple design: Converse and Vans are examples of this. They are sometimes available in leather, although they are more often seen on canvas with liked colours. Aside from being reasonably priced and simple to wear and clean, they go nicely with just about anything. They may not be the comfiest, on the other hand.
Tom Ford, Lanvin, and Saint Laurent make refined luxury sneakers that seem similar to your everyday plimsolls, but they're far more costly and frequently made of suede or leather. These are not the kind of items that you would bring to a music festival.
Classic sports sneakers such as the Nike Air Max, Reebok Pump, Asics Gel-Lyte, and other examples of old school athletic prowess are still available today. What was previously ready for the track and field is now carefully stored in a shoe collection at the owner's home.
Modern Sports Sneakers: Once again, these are the top-tier brands like Nike, Adidas, and Puma, but with more contemporary designs and forms. Trendy sports shoes are more challenging to pull off than traditional models, especially for men's sneakers. Despite their name, hiking and trail sneakers were created for technical sports such as hiking and climbing, but they quickly gained popularity in mainstream fashion. Consider the brands Salomon, La Sportiva, and Keen. It's not the most straightforward style.
Sneakers with a low profile: Low-top shoes allow you to show off your ankles while being ultra-slick. Wearing a classic pair of Converse or tennis shoes can instantly elevate you to the status of the most incredible man in the room, no matter where you go. Wearing quirky socks that display a little individuality or no-show socks to take attention away from your feet are both excellent options to consider. You may wear low-top sneakers with everything from shorts to denim to chinos — the choice is totally up to you.
Sneakers with a High Heel: When the weather begins to drop, and you want to remain warm while still looking fashionable, high top sneakers are a perfect choice. This timeless style is a terrific option when worn with jeans, chinos, or long-length shorts and diabetic socks. Maintain a sleek appearance with a pair of black Converse sneakers, or step it up a notch with a pair of Balenciaga slip-on shoes.
Basic norms to follow regarding how to wear sneakers properly always:
Purchase sneakers that compliment your present wardrobe: What is the point of purchasing the newest 'hype' style if men's sneakers do not compliment your current wardrobe? Don't get on the bandwagon simply because a trend train is going through. Choose shoes that complement your existing outfit rather than shoes that demand you to replace your complete wardrobe with them. The Yeezy aficionados are specifically targeted.
Wear them at the appropriate events (and avoid being too casual): Even though sneakers are pretty adaptable, they are not a replacement for formal shoes. However, although sneakers may be worn with almost any unstructured or straightforward off-duty clothing – and even particular informal, shapeless suits — they aren't appropriate for every occasion (i.e. weddings). Opt for being a little too dressed up rather than being too casual.
Maintain a high level of cleanliness: No matter how cool your shoes are, the impression will be diminished if they are not kept immaculate. Washing the laces, removing odours, cleaning the outsoles, and utilising shoe trees and sneaker shields are essential steps in proper sneaker care and maintenance.