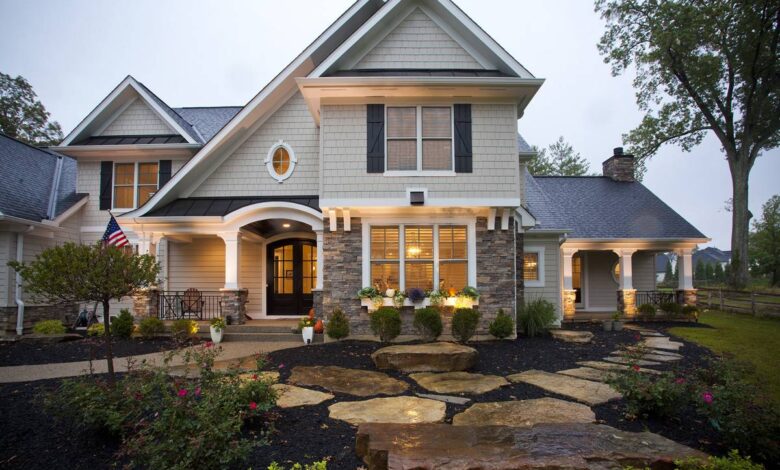 What your home looks like speak volumes about what kind of person you are and it indirectly sends a certain message. You can't say that the work on your house is ever really done, but when is the right time to remodel and how you should approach this facelift is an interesting topic in itself.
In order to find out more about how it should be properly done I reached out to home remodeling experts at Northeast Kitchen Remodel & Design Build, who shared a list of important things you need to consider before venturing further.
Make A Plan
Your game plan is crucial here. This is where you put all your resources and time on a paper in order to create achievable goals and deadlines. After that you need to decide what you plan to do with your home, are you going to sell or live there.
If you choose to sell, it is important to consider the neighborhood the property is located in and adjust your plans accordingly. Maybe add something new and different to the mix, something not seen too often in that particular area.
Whatever you decide it is very important to know your every step and follow them without the need to compromise or change stuff on the go. It's not always easy to engineer such a project and talking to a professional is a game changer. Be realistic, it is great to dream, but put on paper stuff you can accomplish at this moment.
Determine A Budget
Another aspect as equally important as devising a plan. In order to make everything work as you wanted it is necessary to plan budget and spending. Things you want to do, their price, and you also need to consider surprises and unexpected expenditures.
This includes everything, from materials and workers to their daily rations or hotel rooms for you and your family. It's not a big deal if you cross that line, but it would be wise to predict these things at least in order to have a remedy at hand if needed.
Create A Time Table
Do you have a certain date in mind? A special event in the calendar to mark the end of the remodeling? If that is the case then creating a realistic time table in coordination with your budget, of course, is also important. It is also a way to feel more motivated knowing that there's a certain deadline that has to be respected because no one really wants to drag the work for too long and lose enthusiasm along the way.
Do Your Homework
And by homework I mean research. All this planning, budget and time constrictions mean nothing if you don't really have enough experience or information. Money and enthusiasm are the fuel, but they can be easily wasted if you don't know what you are doing. Check online, ask your neighbors and friends. Seek help from people who remodel houses for a living.
Get as much information as you can, try to find the best prices for necessary items, ask people to help you and then start making a real plan which can be put into reality with much more confidence and knowledge. Having more input will gradually make your job easier and faster, and the room for errors will only get thinner.
Ask For Help If You Need It
Doing the remodeling yourself or with your family sure is a lot of fun and there's also the fulfilling sense of joy, but it can easily become frustrating. There are certain areas, depending on how much you want to remodel, that require professional hands and tools. Knowing what you can do yourself and where professional assistance is needed will save you money and time.