Business
What You Need To Know About Taking a Gold Loan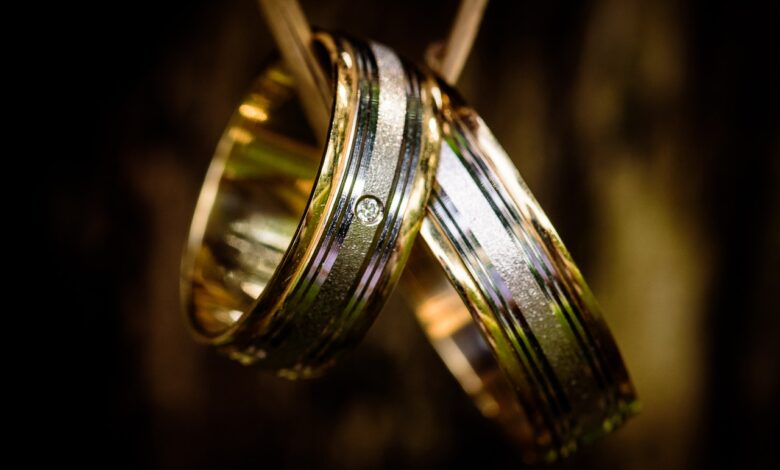 Gold is not only auspicious in India, but it also comes handy when a person is dealing with a financial crunch. Various lenders in the country offer a gold loan, and they are extensively advertised. A needy person can avail loan against their gold ornament if they need money urgently. Gold loan is offered between 7.00%-10.00% for a maximum of 36 months. This secured loan proved to be very handy for people during the pandemic, the gold loan market of India grew by CAGR 13.7% to approximately Rs. 3,101 billion in 2020. It is true tha availing a gold loan is easy compared to other loans, but there are few things you need to know before apply for a gold loan.
Here are the essential things that a borrower need to keep in mind before taking a gold loan:-
Can your gold be used to take a loan–
Remember that only gold ornaments can be pledged as security while taking a gold loan. If you have gold coins, bars or bullions they cannot be kept as security. Also, while evaluating the gold ornament lender will only calculate the price of gold, precious stones will not be valued.
Assess the credibility of a lender–
While you take a gold loan your gold jewellery is to be kept in the bank until the loan is paid back. So, you have to be sure that your ornament is safe and you are getting the best offers. You can easily compare the lenders by visiting Myloancare website; the comparison is made based on the loan amount, Gold loan interest rate and tenure. Banks are considered safe when they have enough assets to cope with financial distress. Various other parameters on which banks' safety is judged are risk management, level of automation, customer service etc. Lenders which are considered safest are SBI, HDFC, Axis and ICICI bank.
How is your gold ornament is valued–
The gold for gold loan is valued according to the guidelines issued by Reserve Bank of India. The yellow metal is valued at the average of the closing price for the last 30 days. Banks and NBFCs do not accept the jewellery less than 18K as it is not considered pure. For example, 22k gold jewellery will get more loan amount, and if the jewellery is 18k in that case loan amount will be less. The loan-to-value ratio for a gold loan has been set at 90% as against 75%. The ratio has been increased due to pandemic.
Charges related to gold loan–
We all are aware that interest is charged when a lender lends money to a borrower. There are few other fees which the banks and NBFCs incur. Those charges are processing fees, foreclosure charges. The processing fee is charged by all the banks, ranging between 0.5%-2% of the loan amount. Foreclosure charges are a penalty that a bank levy when a borrower decides to pay the loan before the tenure ends. The penalty is charged to cover the lost revenue of interest due to the loan's early closing.
Know about the repayment process–
Repayment process in the gold loan is flexible in various ways to repay the loan to a lender. Various flexible repayment schemes are EMIs, bullet payments, monthly payments, and partial payments.
EMI- Full form of EMI is Equated Monthly Installment, under this scheme a borrower has to pay the principal amount and interest amount in equated instalments.
Bullet payments: This scheme allows you to pay the principal amount and interest amount at the end of the tenure.
Monthly payments: With monthly payment gold scheme, a borrower only has to pay interest on loan monthly, and the borrower can pay the principal amount at the end of the tenure.
Partial payments: If none of the schemes works for you, then partial payment might suit you. Under such a scheme, a borrower has to pay the amount in a lump sum at any loan tenure. The lump-sum amount includes principal amount as well as interest amount.
Read More: 3 Reasons why your Company needs a Trademark
Bottom line: If a wave of cash crunch has swept you, then the gold loan is the best option because it will help you gather cash instantly. But to get the best offers and retain your gold jewellery at the end of the tenure one should know everything about the loan before applying for one.