Business
Guar Farming Tips, Tricks and Methods in India for Beginners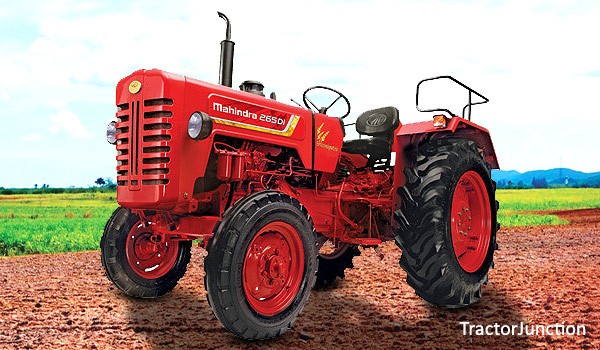 Guar is a leguminous crop grown in arid and semi-arid regions, which is extremely drought and salt tolerant. Therefore, it can be cultivated successfully in irrigated and less rainfed areas. The word Guar is derived from the Sanskrit word 'Gau Ahaar', which means cow's food. India alone accounts for 80% of the world's guar production, exported to 65 countries. Guar is mainly cultivated in the north-western states of India, including Rajasthan, Haryana, Gujarat, Uttar Pradesh and Punjab. About 87% of the total guar producing area comes under Rajasthan. Guar cultivation in Rajasthan is mainly done in Churu, Nagaur, Barmer, Sikar, Jodhpur, Ganganagar, Sirohi, Dausa, Bikaner, Hanumangarh and Jhunjhunu.
Production Technology
For the cultivation of Guar, sandy loam and loamy soil with proper drainage are best. However, this crop can be grown successfully in irrigated and less rainfed areas. Guar cultivation can be done easily on lightly alkaline and saline land whose pH value ranges 7.5 to 8.5.
Farm Preparation
For better Production of Guar, add 15-20 tonnes per hectare of decomposed dung manure before sowing in the vacant fields after harvesting the Rabi crop. Generally, the guar crop requires fewer fertilisers as it is a pulse crop. For better Production of Guar, 20-25 kg nitrogen, 40-50 kg phosphorus, and 20 kg sulfur have been recommended by scientists. We should apply all fertilisers at the time of sowing or at the time of last tillage. The use of phosphorus increases the yield of fodder and increases its nutritional value.
Moreover, the first ploughing is done by earth turning plough, and two with a tractor-operated cultivator. After the last ploughing, a pada must be planted to conserve the soil moisture. In this way, weeds grow less in the prepared field. Also, there is more accumulation of rainwater. In addition, to prepare the land, use a good quality tractor like Mahindra Tractor. It will add more excellence to ploughing operations.
Benefits of Guar
Guar is a multipurpose crop which has been important for human and animal feed since ancient times.
It contains protein, soluble fibre, vitamins (K, C, A), carbohydrates, abundant minerals, phosphorus, calcium, iron and potassium, etc.
Its fresh and soft green beans are eaten as a vegetable, which is nutritious.
Guar pods are beneficial in various diseases such as anaemia, diabetes, blood pressure, and intestinal problems. In addition, they help strengthen bones, keep the heart-healthy, and improve blood circulation and the brain.
It is used as animal feed. Also, it increases milk production in milch animals.
It is also used in the form of green manure in the fields.
It fixes atmospheric nitrogen in the soil, which increases the ground's fertility.
Its grains contain a gum called galactomannan, which is famous worldwide by the name 'guar gum', used in food items such as ice cream, cheese, and soup.
Guar gum is used in many industries and the manufacture of medicines. It is also used to clean the stomach, prepare medication, and make capsules and pills. Guar gum also plays a vital role in the mineral, paper and textile industries.
When papermaking, guar gum is mixed with the pulp so that the paper can spread adequately and we can prepare a good quality paper.
In the textile industry, it is used for making mandi.
Guar gum is also used in cosmetics such as lipsticks, creams, shampoos and hand lotions.
Sowing Time
For vegetables, Guar is sown in February-March in the vacant fields of mustard, sugarcane etc. And in June-July, Guar is mainly produced for fodder and grain. Therefore, we should sow this crop in June or July after the first monsoon. 12-15 kg guar crop seeds are ideal per hectare of land.
We should sow the crop in rows with a plough or with the help of a seed drill with an efficient tractor like Sonalika Tractor for higher growth. Row and plant distances of 30 cm and 15 cm are ideal, respectively. There should be enough moisture in the soil when sowing so that the seed can be deposited quickly and in sufficient quantity. Farmers are advised not to do sowing by the method of sprinkling. It takes less time, but the yield is significantly less, and there is also difficulty in doing cropping activities.
Seed Treatment
For good seed germination and to keep the crop disease-free, first treat the seed with a fungicide named Bavistin or Captan at 2 g/kg of seed. Treat the seed with Rhizobium and Phosphorus Solubilizing Bacteria (PSB) culture for more knots formation in the plants' roots and more fixation of atmospheric nitrogen in the soil.
Improved Varieties
For green fodder – HFG-119, HFG-156, Guar Kranti, Maize Guar, Bundela Guar-1 (IGFRI-212-1), Bundela Guar-2, RI-2395-2, Bundela Guar-3, Gora-80
For green beans – IC-1388, P-28-1-1, Goma Manjari, M-83, Pusa evergreen, Pusa seasonal, Pusa Navbahar, Sharad Bahar
For Grain – Maru Guar, RGC-986, Durgajay, Early Guar-111, Durgapura White, FS-277, RGC-197, RGC-417
Weed and Irrigation Management
To control weeds, do one weeding one month after sowing and immediately after planting, sprinkle Basalin 2.0 litres or Pendimethalin 3.0 litres per hectare dissolved in 600-700 litres of water. Generally, crops sown in July do not require irrigation. But in case of no rain, one irrigation must be done in irrigated areas during pod formation.
We should harvest the green fodder crop of Guar Farming at the flowering stage after 50-60 days of sowing. Feeding guar green fodder at the pod formation stage is helpful for milch animals.
Guar Harvesting and Yield
When the crop is ripe, the leaves turn yellow and fall off, and the colour of the beans looks like straw; then harvest the Guar. The average yield of green fodder from guar crop is 175-250 quintals per hectare and 40-60 quintals per hectare of green beans, and 15-20 quintals per hectare of grain.
For more information regarding farming tips and tricks, visit our blog section. Here you get many blogs in different niches to fulfil your knowledge of farming methods and other agricultural operations. We will continuously update blogs here so that you can know about the Guar farming tips and tricks.