travel
Camping in Manali – A Different Kind of Adventure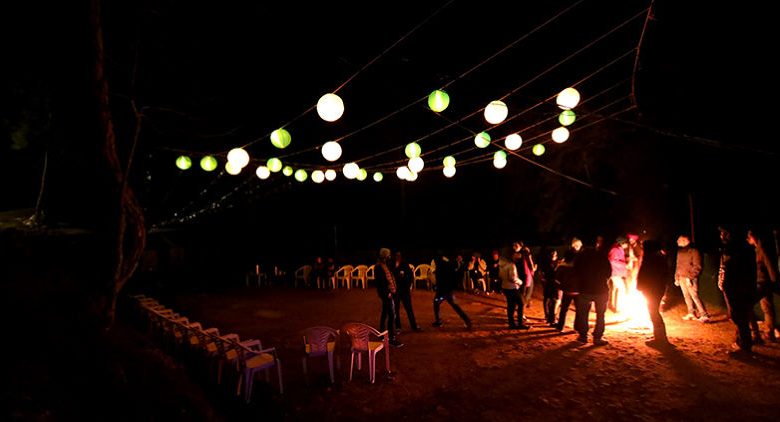 Manali, a hill station located in the northern state of Himachal Pradesh, is a popular tourist destination known for its beautiful landscapes, picturesque mountains, lush green valleys, and adventure activities. Nestled in the lap of the Himalayas, Manali offers a serene and peaceful environment, making it a perfect getaway from the hustle and bustle of city life. In this article, we will cover everything you need to know about camping in Manali.
The beauty of Manali lies in its stunning natural scenery that is characterised by the snow-capped peaks of the Himalayas, the glistening waters of the Beas River, the verdant forests, and the beautiful meadows. The town is situated at an altitude of 2050 meters above sea level, and the views of the surrounding mountains are breathtaking. Manali is also known for its apple orchards, which are a major source of income for the locals.
Main Attractions
Rohtang Pass
One of the main attractions of Manali is the Rohtang Pass, located at a height of 3978 metres above sea level. The pass is a gateway to the beautiful Lahaul and Spiti valleys and is famous for its stunning views of the surrounding mountains, glaciers, and the Beas River. Visitors can enjoy adventure activities like skiing, snowboarding, and trekking in the area.
Solang Valley
Another must-visit destination in Manali is the Solang Valley, which is famous for its picturesque views of the snow-capped mountains and the crystal-clear waters of the Beas River. The valley is a hub for adventure activities like paragliding, zorbing, and skiing, making it a popular destination for adventure enthusiasts.
Hadimba Temple
The Hadimba Temple is another popular attraction in Manali, known for its unique architecture and serene surroundings. The temple is dedicated to Hadimba, the wife of the Pandava prince Bhima, and is surrounded by beautiful cedar forests.
Vashisht Hot Springs
Manali is also home to the Vashisht Hot Springs, which are known for their therapeutic properties. The hot springs are situated on the banks of the Beas River and are believed to have medicinal properties that can cure various ailments.
Great Himalayan National Park
The Great Himalayan National Park, located near Manali, is a UNESCO World Heritage Site known for its biodiversity and stunning natural beauty. The park is home to a wide variety of flora and fauna, including the Himalayan brown bear, the snow leopard, and the musk deer.
Manali is also famous for its delicious cuisine, which is a blend of traditional Himachali and Tibetan flavors. Visitors can enjoy local delicacies like Dhaam, a traditional meal served on special occasions, and Momos, a Tibetan dish made of steamed dumplings filled with meat or vegetables.
In addition to its natural beauty, Manali is also known for its vibrant culture and festivals. The town celebrates several festivals throughout the year, including the Kullu Dussehra, which is celebrated with great fervor and enthusiasm.
Best Time to Go Camping in Manali
The best time to go camping in Manali is from March to June, and then from September to December. During these months, the weather is pleasant, and the temperature ranges between 10°C to 25°C. The monsoon season (July and August) should be avoided as there are chances of landslides and heavy rainfall.
Types of Camping in Manali
There are two types of camping in Manali: Tent camping and Cottage camping. Tent camping involves pitching tents in a designated camping area, while Cottage camping offers a more luxurious experience with cottages and facilities like hot water, electricity, and room service.
Camping Sites in Manali
There are various camping sites in Manali, each offering a unique experience. Some of the popular camping sites in Manali are Solang Valley, Hamta Pass, Kothi, and Raison. Solang Valley is the most popular camping site in Manali, and it offers a stunning view of the Himalayan Mountains.
What to Pack for Camping in Manali
Here is a list of things you should pack for camping in Manali:
Warm clothes: Manali is a cold place, and even during summers, the temperature drops at night. So, make sure you pack warm clothes.Tent and sleeping bag: If you are going for tent camping, make sure you carry a good quality tent and sleeping bag.First aid kit: Always carry a first aid kit, including medicines for altitude sickness, pain relievers, and bandages.Water bottle and snacks: Carry a water bottle and some snacks to keep yourself hydrated and energized.Torchlight and batteries: A torchlight and batteries will come in handy during the night.Activities to Do While Camping in Manali
Apart from enjoying the scenic beauty of Manali, there are various activities that you can do while camping in Manali. Some of them are:
Trekking: Manali is surrounded by beautiful mountains, and there are various trekking trails that you can explore.River rafting: River rafting in the Beas river is a thrilling experience that you should not miss.Paragliding: Experience the thrill of flying over the mountains by going for paragliding.Bonfire and Barbeque: Spend your evenings around a bonfire, and enjoy some delicious barbeque.Precautions to Take While Camping in Manali
Here are some precautions that you should take while camping in Manali:
Acclimatise yourself: The altitude of Manali is high, so make sure you acclimatise yourself before going for any activity.Respect nature: Manali is a beautiful place, and we should make sure we don't harm nature in any way.Do not litter: Carry a garbage bag with you and make sure you don't litter the camping site.Stay hydrated: Drink plenty of water to stay hydrated, especially at high altitudes.Take necessary permits: If you are planning to go trekking, make sure you take the necessary permits from the authorities.Conclusion
Camping in Manali is an experience that should not be missed. With its beautiful landscapes, scenic beauty, and thrilling activities, Manali offers a perfect getaway from the hustle-bustle of city life.