Tech
Top 7 Mobile Security Apps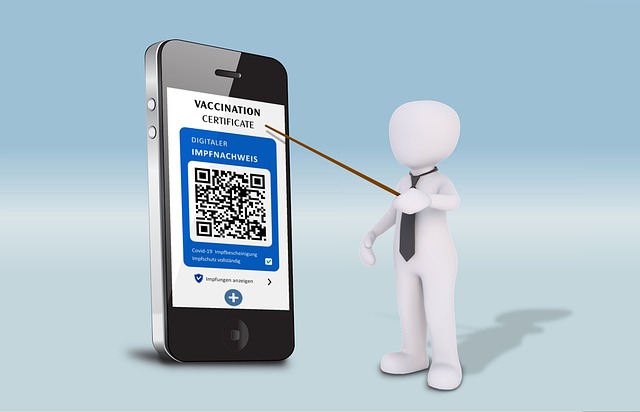 Due to a lack of security patches, vulnerabilities arise. When devices connect to the internet, they are never secure. Currently, security is a top priority, and many 3rd party applications have worked to enhance it.
This article discusses the top 7 mobile security apps that will help you protect your Android smartphone against online security and identity concerns.
Avast Mobile Security
Avast is among the best software for protecting your smartphone from malware and other attacks.
Avast is a renowned free antivirus for Android that warns you when adware and spyware are violated and installed on your privacy.
The current Android malware has a detection rate of roughly 99.9%, with around 100% of malware discovered in the recent four weeks.
Malwarebytes
Malwarebytes' sophisticated security will protect your Android phones against malware, ransomware, and other attacks.
It can effectively identify and block harmful viruses before they damage your device. While using the Chrome browser, Malwarebytes provides real-time protections and detects even the most complex phishing Websites. It also warns you if it identifies anything unusual, ensuring that you have a secure browsing experience.
The app performs regular security inspections by detecting access privileges of your tablet's or phone downloaded apps. You can find out if applications monitor your location, charge you hidden fees, or listen in on your phone calls. Malwarebytes can instantly scan all of your data for viruses and other potentially malicious software, such as screen lockers or adware.
It works with Android 6.0 and up, with several languages such as French, English, Spanish, Italian, Dutch, Russian, Indonesian, German, Portuguese, and Polish.
VIPRE
VIPRE Android security, a renowned security application, is a good choice. It emphasizes your device's protection by defending it from more than 20K known viruses and malware for Android devices.
VIPRE security tool is jam-packed with useful functionality, such as an up-to-date Virus Scanner that includes the most up-to-date malware information. It examines all of your applications immediately after you install them. Its Web Security feature can detect malicious content while browsing the web.
The Anti-Theft tool allows you to sound alarms, lock, geo-locate, and wipe your tablet or phone from other internet-connected devices. The all-new Autopilot functions as a security expert, giving you detailed information on your device's security status. VIPRE Android Security ensures complete account security by enabling you to perform a scan to see if your passwords are secure.
If you deactivate the PIN when connecting a protected Wi-Fi, such as your home Wi-Fi, Smart Unlocking allows you to use your apps directly. You can set up a 30-second timeout for your PIN utilizing the PIN Timeout function. It will display 'Timeout' if someone makes five unsuccessful tries.
If someone attempts to compromise with your phone, the security software takes a photo. Using this application will require Android 5.0 or higher and reliable internet connectivity for cloud threat detection. VIPRE Android security is available for $15.99 per year for a single device.
Nox
Nox Security, an all-in-one security tool, lets you secure your smartphone from viruses and other risks. It is as if you had a single weapon that could deal with all of your security worries. This application can do the following:
To avoid privacy intrusions, lock and protect your apps.
Prevent your android device from malware and viruses
Disallow others to see your notification panel
Block suspicious and spam calls
Nox Security also enables you to remove trash files, disable power-draining applications, and even safeguard your smartphone from Wi-Fi network threats and these security capabilities.
Lookout
As its name implies, lookout is always on the "lookout" for strange behavior and risks. It warns you if the Wi-Fi you are about to connect is unsafe or under threat. It also shows which downloaded software has access to your messages, contacts, location, and other information.
Besides that, it offers a secure browsing environment, notifies you of recent security breaches, assists you in tracking down a lost phone, and even locks it so that no one can access your data.
A slew of other anti-theft, anti-identity-theft, and security functions will make your life much easier. Make sure to take a glance at this one.
Safe Security
Safe security, another comparable application that contains practically everything you need for virus prevention, also assists you in speeding up and cleaning your device. Apart from the danger prevention it currently provides, this software boasts many other useful functions that you'll like using. Here are a few examples:
To stay productive, turn off non-essential notifications.
Take an automatic selfie with the individual attempting to use your device without your permission.
Encrypt specific apps with a password of your choosing.
Conduct a manual vulnerability scan of installed applications and data.
Safe security is recognized by more than 200 million people globally and has many excellent reviews.
Bouncer
We utilize several applications a few times or for a particular reason before deleting them. Thus keeping the permissions intact makes little sense in those circumstances. In most cases, though, there is no way to revoke the licenses, but happily, there is an application for that.
The bouncer lets you remove or keep permissions on the fly and block particular application actions that you may find offensive. It also alerts you to any applications on your phone that consume a lot of power and seem to transfer your data to 3rd parties.
Conclusion
I hope the aforementioned mobile security applications can help you keep your Android phone/device secure and safe. Our readers would like to go one step further in protecting their cell numbers in addition to these security measures. With our guaranteed security and $5 million insurance, Efani would be delighted to assist our users on this new adventure of protecting them against possible sim swapping threats.