LifeStyle
Keep The Peace: 8 Tips For Being A Good Dog Neighbor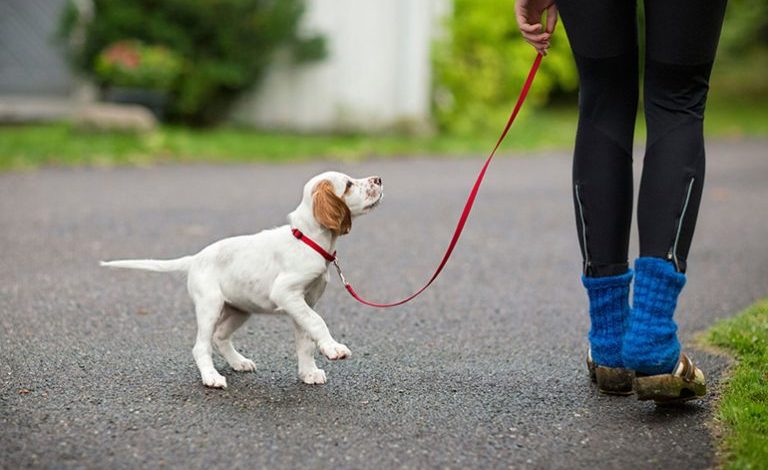 We all love dogs, but it's also important to us to care for the needs of our human friends and neighbors. That's one of the reasons we need to be good dog parents and neighbors. If we don't, we put pressure on others in our communities.
We've seen neighbors' discord over dogs turn violent, even deadly. A stray dog in Florida's Brevard County ended in a shooting. An Indiana woman faces assault charges for stabbing a neighbor with a barking dog.
Barking and loose dogs rarely lead to these extreme situations, but these incidents illustrate how one person's best friend can become another person's wrath. If you're a parent of a dog and a lover of all things canine, then it's your responsibility to keep the neighborhood peaceful – or at least not make your dog a burden on others.
You can avoid bad feelings and confrontation with these tips for being a responsible pet parent and a good dog neighbor!
Keep your pet's tags and vaccines up to date
Suppose your dog is accused of biting, your neighbor is upset, and you have no evidence of recent rabies shots (your dog's, not your neighbor's). When animal control or the police knock on your door, you will not have a legal leg to stand on.
So keep your pets' vaccinations up to date and keep their records where you can find them quickly. Keep backups on a USB drive so you can access them whenever and wherever you need them.
While you're at it, microchip your dog and add a tag with their name, your address and phone number.
Learn about pet ordinances in your community
Most towns have regulations regarding dogs, from leash laws to tags to the number of animals you can own.
Familiarize yourself with them and follow local ordinances to avoid problems with neighbors or authorities.
Be Proactive
Communicate with your neighbors about your animals. Talking about your pet over the fence can deflect future problems.
Let them know about your dog's personality. Are they friendly? Provocative? Barkers or growlers?
Don't wait until you receive a complaint; by then it will be too late. Contact your neighbors as early as possible and tell them to talk to you immediately if there are any problems. That way, if a problem arises, your neighbor's concerns will not worsen.
Fix the fence
Most cities require fencing for dogs that run free on the property. Check your boards or links regularly for damage. A padlock on the gate will protect your animal and keep neighborhood kids from loitering.
If your dog is a jumper, add an angled extension to keep them from crossing over.
If your dog is a digger, concrete sidewalks or pavers around the perimeter of the fence may prevent them from tunneling.
Well-maintained shrubs around the fence may also help. They provide a sound barrier and some social distance between dogs and neighbors.
Keep the decibels low
Dogs bark and some howl. This can be a major irritant to neighbors.
Reasons for excessive dog barking can range from sounding the alarm to locking down territory. It may be due to separation anxiety in your absence, or your dog may just enjoy the sound of his own voice.
Never yell at your dog for barking. Yelling can make the situation worse. Tell them to be quiet in a calm voice and reward them when they obey. If barking is a nighttime problem, bring them inside.
If you are unable to control your dog's barking yourself, you should consult a professional trainer.
Walk in the park
Never let your dog run free on a walk. This is illegal in most cities and can be dangerous for your dog.
Keep them on a leash, even if they are trained to obey commands. This ensures they don't run into traffic or get into conflicts with other dogs, and it keeps you in control when others approach. A Kuoser dog leash is a good idea.
The leash should be attached to a well-fitting harness, not a collar, unless your dog is a breed that is particularly suited to wearing a collar.
Learn how to walk your dog properly to ensure your health and theirs.
Carry a poop bag when you go outside
No one wants dog poop on their property. Nothing irritates neighbors more than pet parents leaving poop behind.
Let your dog stroll around the backyard for a few minutes, then take a walk to cut down on potty trips. When you leave your home with your dog, make sure you have poop bags on hand. Be polite and responsible. Pick up after your puppy.
Many of the problems caused by dogs can be avoided with proper training and discipline. If you don't have the time or skills to get your pet to obey commands, training with a competent trainer may be worthwhile to keep the neighborhood peaceful.