Tech
5 Benefits of Digital Transformation Leadership for The Success of Your Company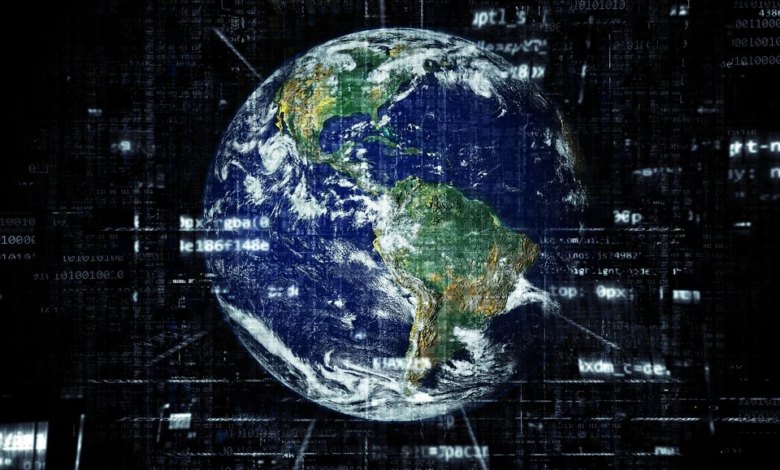 There is an old saying; if you are not moving forward, you are falling behind, it's never been more applicable than it is today. The rate at which businesses and individuals move to digital and electronic form, the ones who stand still and fail to adapt will ultimately fail. However, digital transformation doesn't mean you should forgo traditional systems and methods; you should combine the two – embracing digital leadership – and fully integrating new technologies into your processes to achieve your business goals efficiently.
1.Makes Business Adaptable to Change
Digital leadership is the key to a profitable and sustainable future for a company. It will allow a business to use newer technology and digital resources to improve efficiency, maintain a competitive edge. To create a unique customer experience.
When technology changes, old ways of doing things go away, when the rules change, leaders need to adapt. However Digital leadership is all about changing the way you do your business to be able to solve problems better than it could before. To accelerate your company growth through product innovation, you can contact Russell Haworth, a B2B enterprise services leader.
It's hard to succeed today, even for an established company without digital transformation. Business conditions are constantly changing. An offshoot company can emerge out of nowhere and become your biggest competitor overnight – or a key supplier can suddenly announce an indefinite shutdown.
Becoming agile enough through digital transformation leadership will help your company respond and adapt to the changes effectively. It's less about each leader and more about how you lead as a management team.
A company that allows its leaders to connect digitally to the actions of its employees is a company better positioned to enrich its customers, be able to respond to unexpected changes in the marketplace, and have happier employees.
2.Speeds Up Innovation
In the industrial age, the factory replaced the engineering shop and became the focal point of the industrial organization. However in today's digital age, which is not a transformation of the industrial age as a parallel universe where bits have replaced atoms. Innovation has replaced production as industry's cardinal virtue. Innovation has become a source of competitive advantage in a way that mass production never was.
Digitization has enabled a culture of innovation and a set of disruptive business models that have changed the way we engage with the world. In today's economy, being digital is fundamental for any business's success in innovation and creativity.
3.Helps Show Your Products and Services in A Customer Friendly Way
The internet has changed the way companies market their products and services, communications programs, and how customers and potential customers find and evaluate them.
Digital leadership touches every facet of a company. It means that a company must effectively use websites, mobile, online video, and every other digital technique that becomes available. By embracing digital technology, a company can reach a global audience without leaving home. However, if you want to build a great digital business. One of the essential things is to design your company around solid user experience (UX).
4.Helps Grow a Huge Customer Base
Digital marketing through effective digital leadership has proven to be a very effective cross-channel tactic to help grow and nurture your business and create and extend your customer base. Small businesses can use these tactics and big conglomerates to gain more customers and become more profitable.
Digital is a great marketing channel in a company. The role of a digital manager in a company is to foster a culture of digital acceptance amongst the company's target audience. Digital marketing managers use websites, blogs, social networking sites, and other internet-based digital mediums to promote the product/service of the company effectively.
5.Offers an Opportunity to Rethink the Rules
Thus digital leadership requires sifting through all the noise and cutting to the factors that will impact the business. Companies can embrace digital leadership by changing business strategies, developing new competencies, and changing the organization of companies. Ultimately, digital leadership is about ensuring that companies remain competitive in this rapidly changing environment.
Digital leadership is no longer about the personal choices of individual consumers but rather; it is more imperative to understand what they want and, more importantly, how they act on these wants. Most companies have rules that focus on whatever worked in the past. However, digital leadership offers an opportunity to rethink the practices, it's not easy, though.
Execution is hard, that's why most leadership never makes it to digital leadership. However, you can hire experts in digital leadership skills to help you steer the digital transformation process in your company.
Conclusion
Digital leadership is about the ethical management of your organization in digital times. Digital leadership requires a systematic approach to a company's relationship with the digital world in the 21st century. Your company has little immediate choice whether to be digitally accepting or not. However, coming late to the game is at best a risk, but at worst costly and potentially fatal to the business. It's time to steer your company through digital leadership skills.