Viral News
The Right Time to Buy a Private Jet: What Should You Know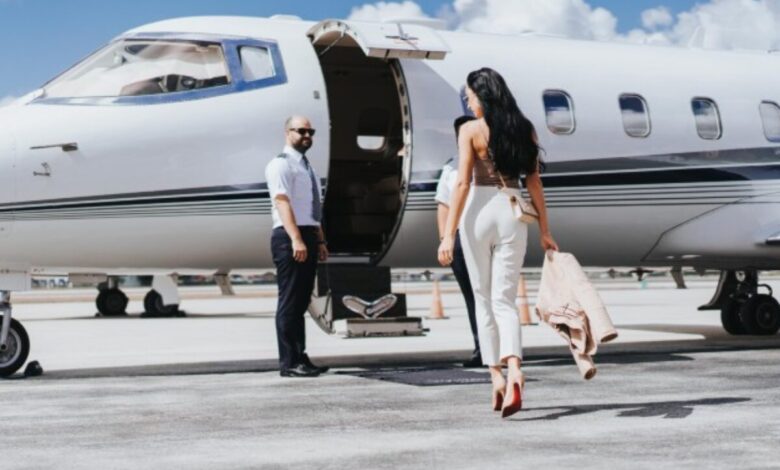 Due to the continued pandemic, the demand for flying on charter flights has increased significantly. Since Dubai is home to some of the wealthiest people who live in luxury, the ongoing situation got them contemplating the idea of buying a private jet. And when it comes to buying a private jet, you are available with some excellent choices because of the abundant aviation companies in Dubai.
First of all, you need to conduct a cost analysis that gives you some idea of the buying, renting, or commercial flying is going to be beneficial for you. This should be done before the purchase.
Remember the fact that buying a jet is expensive, ranging from three to ninety million. And this does not take on-going maintenance and operational costs into account. Here are a few things to help you in knowing if it is the right time for you to buy a private aircraft:
Market Conditions and Affordability
First and foremost is the question of whether you can afford it. With no prior experience of buying a private jet, this is one of the main questions. On average, the prices of private jets start at $3 million. You have options for under $2 million as well. The higher prices are for those who want to get a commercial-sized plane according to their preference.
However, there is one thing you should know that if you buy a larger jet, you are limiting your destination option. The prices can increase depending on the customization and size. This is because small airports lack the room to accommodate commercial-sized jets.
Financing and Fuel Costs
Business jets have become more cost-effective than they have ever been in the last few years. The low-interest rates have enabled buyers to make the most out of attractive financing. 
Also, during the pandemic, traveling had become restricted. This led to low fuel prices, the main component of direct operating costs. Furthermore, the newly made jets are becoming more fuel-efficient.
Maintenance
Once you have purchased an aircraft, there is the expense of ongoing maintenance. It takes about $700,000 to $4 million annually, on average. This is the cost of operating and owning an aircraft in the United States, but the cost can vary according to use. These estimated operating costs cover office/hanger, hull insurance, average maintenance (parts and labor), liability insurance, pilot and staff, and/or training, fuel, catering, and landing fees.
New or Preowned
You can cut down on costs by buying a pre-owned private jet while offering the benefits of flying privately. Many buyers interested in purchasing jets opt for second-hand aircraft. The main reason being new jets are extremely expensive. Also, an average private jet owner replaces their aircraft every 3 to 5 years.
If you would like to own a preloved plane, you should ask your jet management or broker company to find you one that best suits your needs and budget. However, make sure that you inspect it thoroughly.
Considerations for Buying a Private Jet
Private jets are not items that you buy on impulse. They are bought after a well-thought process that takes a lot of time. You need to decide the type of private jet that is right for you. And whether it's a good decision to buy one considering your current financial situation. You also need to take the average number of hours you fly annually into account, tax calculations, and financial investment.
Business jets that are up to 25 years old might have 12,000 hours on them only on average. If well-maintained, these aircraft can last for 25,000 easily. Most prospective buyers should fly at least 150 to 250 hours per year before thinking about getting a private jet for themselves.
Read More: Viral News: Latest News, Amazing News, Top Trending News
Some companies offer fractional aircraft ownership. They recommend higher rates of usage, 400 to 600 hours per year, before buying a private jet. There are aviation companies as well that have options of a private jet for sale.
Suffice it to say that even though there are many considerations, you should fly enough hours so you can get the ownership of a private jet.