Fashion
How to Sell Designer Kurtis Online from Home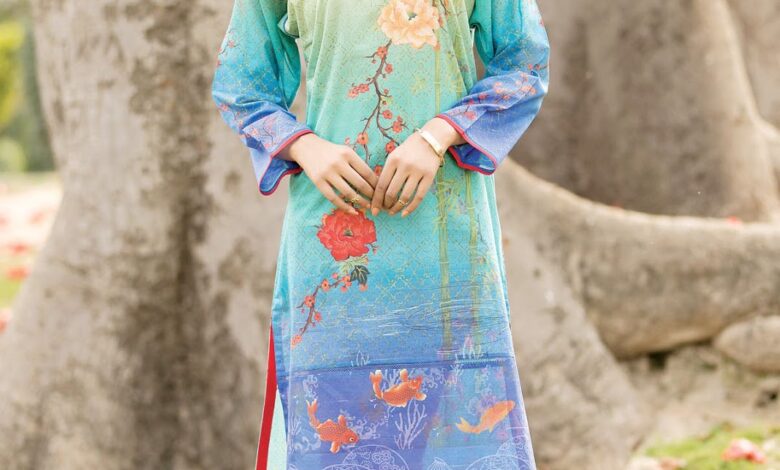 A home-based shop of Designer Kurti and ethnic wear business in India nowadays is a new and trendy way to step into the retail market Since no house front setup is required it saves much on rental space.
Procedure for Setting-up
Regardless of your locality, It would be suggested you to do a bit of local market research. It is also essential to check what kind of Kurti range is currently trending in the market. You can also bring in some ethnic wear items which are regular and common in the market trends.. You can also turn the tables with some unique and wide range which is quite stylish and designer to sell online. One thing which is also important to check for the spending capacity of your local audiences. as one can never predict what kind of customer may come to you.

Once you are done with research Depending on it, you will now be able to plan what type of supplier and customers you will

Sell Kurtis online

. It then becomes of utmost importance to find an honest and reliable wholesale Kurti dealer. Being Started a small home-based ethnic wear business, One cannot travel across cities and look for vendors. Due to internet technology, you can easily track down a list of Kurtis wholesalers or Kurtis manufacturers from the internet. You must ensure that you Don't get trapped in any wrong network of the supplier.

After this The other step is to contact the nearest government office for your home-based Kurti business registrations. You must also note that business-related government legal formalities are almost similar all over the country, but they have a tendency to vary anytime. Hence it's advisable to stay in-tuned with the government authorities for all the required latest updates in business formalities. Also, if your business has reached a certain level, you might need a personal accountant to take care of all your inputs and outputs.

The most important step for promoting your ethnic wear business and to sell Kurti online is to advertise your home-based business, you can also tell your friends and relatives to refer to your business. To sell Kurtis online, it is very important to have an online presence whether it is through social media like Facebook Instagram etc. or through the website for your business and also to share it with your local public.

Once you are completed with promoting your clothing business and start getting regular customers, you must maintain your stocks but not in large quantities. You can keep around 25-50 pieces in your stock according to the growth of your business. Maintaining inventory is one of the boosting factors for conversion. This will also help them to decide on making a purchase quickly. Also, if you are participating in an exhibition for the promotion, you will need stocks to be displayed in a variety on your stall.
Read More: Effective Online Business Ideas for Women
For your Small scale Business, you can buy Wholesale ready-made garment, Designer Kurtis and more ethnic wear for both men and women From Ebulking as They deal in a wide variety of Garments they also happy to help new retailers and are most genuine One must buy Ethnic wear from them and also sell Kurtis online profitability.