Health
Top 5 Benefits of Getting a HydraFacial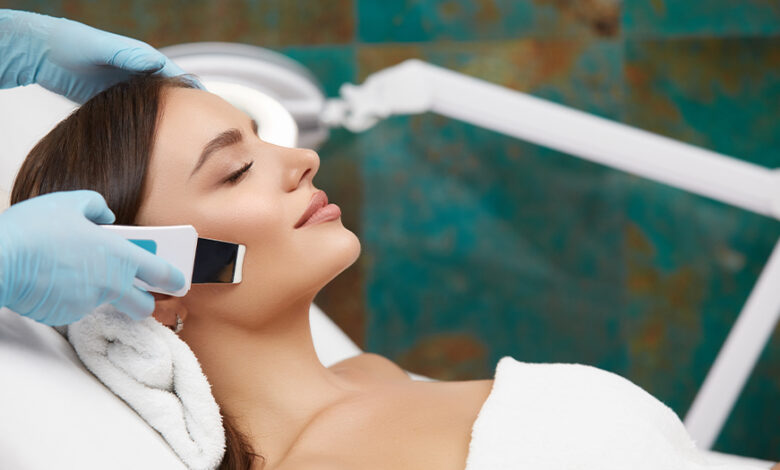 The desert weather can take a toll on your skin and make it look dull. However, with getting Hydrafacial in Dubai, one can achieve bright and youthful-looking skin. Rather than using all your savings on a plethora of skin products such as oils, serums, and creams, you can opt for this popular skincare method and get naturally glowing skin.
Hydrafacial lets you have healthy skin and provides you benefits that go beyond your regular spa treatment.
HydraFacial
A Hydrafacial treatment cleanses, extracts, and hydrates the skin using a double-helix vortex treatment wand. It clears all the dead skin cells, loosens up the pores while preparing them for extraction. A mix of glycolic and salicylic acid along with botanical extracts is used. Then, a vacuum-powered extraction method is used to remove all the dirt from the skin.
One chamber of the wand takes out dead skin cells and dirt from the skin. The other pump soothing nutrients into the skin such as vitamin C, hyaluronic acid, and growth factors. The skin gets deeply cleansed. Suffice it to say, a hydrafacial combines a peel, microdermabrasion, and hydrating mask in one.
Extensive Hydrafacial treatment can also include oxygen, LED light therapy, and more targeted add-ons in the treatment.
Benefits of Hydrafacial
Here are some of the major benefits of Hydrafacial that one can attain after getting the treatment:
Almost Painless
Patients do not feel their skin being scraped or pulled as a liquid is deposited with each sweep of the wand. The skin does not suffer from any abrasion, pinching, or needling. The entire process of hydrafacial is smooth and gentle. Many patients even find the treatment relaxing. The acids used in the treatment are gentle and tingle slightly, that's it.
Suitable for Sensitive Skin
The treatment method does not use pore-softening steam that leads to redness by dilating the blood vessels in the skin. This makes hydrafacial suitable for people with sensitive skin. Since vacuum-powered extraction is used instead of manual squeezing, those with sensitive skin can get a deep cleansing without getting their skin inflamed.
Hydrafacial can also be customized for a variety of skin concerns depending on the needs of the patients. Only those with active rashes, rosacea, and sunburns should avoid this facial.
Youthful and Glowing Skin
Hydrafacial instantly targets fine lines and visible pores. Patients can enjoy firm skin and improved texture and complexion. The blackheads vanish in no time. You would leave for home with glowing and cleaner-looking skin.
Hydrafacial is used to address numerous skin needs such as:
Aging signs (fine lines and wrinkles)
Brown spots
Enlarged pores
Elasticity and firmness
Even tone
Oily skin
Skin texture
With hydrafacial, you can rest assured to get consistent results whenever you get it. It is safe and effective at making your skin look and feel better. The infusion of antioxidants, essential vitamins, and moisture into the skin help in fighting the early signs of aging.
It is Customizable
The serum used in hydrafacial contains everything to effectively treat dark spots, sun-damaged areas, fine lines, dull skin, and uneven skin tone. You can customize your facial according to your needs. Hydrafacial is great for all ages and skin types and addresses unique skin concerns.
No Downtime
You can get clearer and radiant-looking skin in about half an hour with little to no tingling. This means that there is no downtime with hydrafacial. Also, there is no need for special preparation and return to their normal activities right after treatment.
Read More: These are the different Beauty Tips for Skin
Sure, plastic surgery in Dubai gets you almost-permanent results. If you have concerns about going under the knife, getting a hydrafacial shall get you excellent results without side-effects generally linked with deep skin treatments such as peels, micro-needling, and microdermabrasion.