Business
Print Industry: An auxiliary to many Industries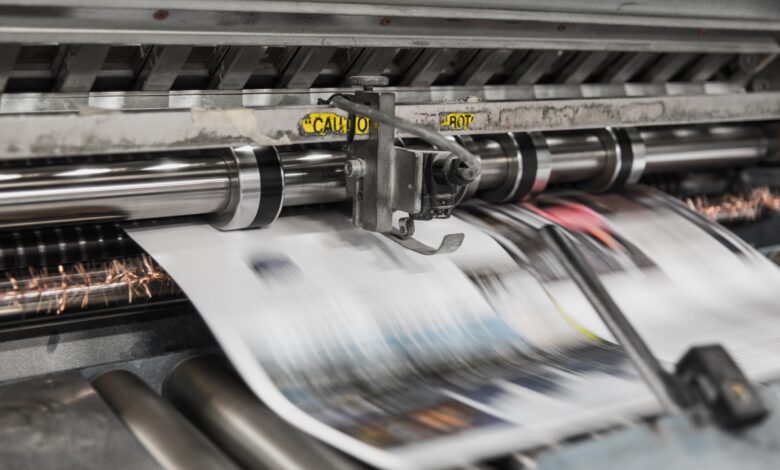 Wanting to start a new business? What do you think about a print shop? To put it in another way, what are your views on the printing industry? Is it good enough as a business opportunity? Well, if you are thinking of the small printing shop near your household then maybe you are not taking a well-informed decision. As a matter of fact, the print industry has been flourishing for quite some time now. Wondering how is that possible? Well, it is because printing is not just about newspapers and books. Paper printing is a minuscule part of this industry. There is a lot more than the printing industry provides to their customers.
Printing industry has been playing a significant role in the establishment of various other industries, such as:
ADVERTISING: Printing has played an important role in this industry for a while now. Magazines, journals, etc are some examples which wouldn't have survived without printing. Also, the new modes of advertising such as hoardings are becoming popular because of the printing qualities that are available now.
Education is an essential part of our lives.Printing industry is supposed to be rising for a quit long period. Books are a prevalent medium of spreading education. With changes in teaching techniques, there was a need to change the study material. To make it more interactive and colorful. All this was possible because of the printing industry.
CLOTHING: Fabrics have been an attraction for so many people. But the choice of fabric keeps on changing. The demand for beautiful prints on good quality fabrics can never be fulfilled. But the printing industry has always tried to give the best to their customers by continuous modifications.
SIGNAGES: Printing has literally turned around this business as well. There was a time when sign boards were simple with no variety but today there is not just one or two but a lot of types of signages available, some of which use the modern printing techniques as well.
We now know that the print industry has helped many other industries in their growth process. But are you aware about the modifications that the printing machines have gone through? From huge printers which were once capable of only paper printing, we have evolved a great deal. Now there are a number of specialised machines that are used in various types of printing. Some of the common printing types that exist in the market are:
Digital printing
Screen printing
3D printing
Foil printing and so many more.
These printing techniques are used for specific products and require particular machines to bring out the best end product.
Moving on, if you are wondering whether there exists a place where you can find most of the printing techniques. A place where you can get brochures, pamphlets, business cards, etc printed, then worry not. There are many such places providing their clients with a number of printing services.
Print shop Los Angeles, is one of them. A one stop shop for so many printing facilities with the assurance of best quality and affordable prices. For any business, it is important to build a goodwill in the market. It can not be purchased. It is the services provided by the businesses which builds a reputation for themselves in the eyes of the customers. The printing business also swears by this principle.
A print shop must have skilled staff members with enhanced knowledge about the workings of the modern printing techniques. Along with this it is also important for the shop to fulfill the varied needs of their customers. Printing, at times, is a personalised service which means that each customer requires a different product, so one must be ready to incorporate the various demands of the customers.
Education is an essential part of our lives.
Printing industry is supposed to be rising for a quit long period. This growth can be attributed to the constant modifications and improvements that have taken place in this field. As a customer, we are not always aware about the possible techniques that have come up in the market.